---
Advocacy Success: How Collaboration Led to Overturning UHC's Nasal Valve Policy
Together, professional societies can drive significant changes in healthcare policy.
---
Theda C. Kontis, MD, American Academy of Facial Plastic and Reconstructive Surgery President
---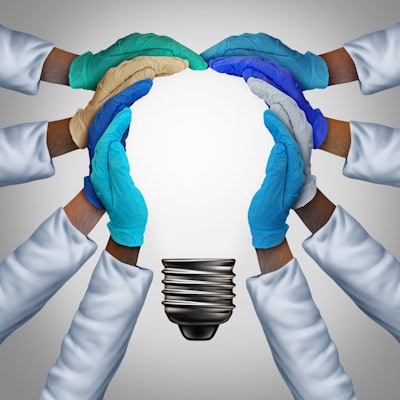 In a display of collaborative advocacy, the American Academy of Facial Plastic and Reconstructive Surgery (AAFPRS) and the American Academy of Otolaryngology–Head and Neck Surgery (AAO-HNS) joined forces to address a concerning policy change implemented by United Healthcare (UHC). Effective October 1, 2022, UHC introduced a nasal valve policy that prohibited the simultaneous performance of septoplasty (CPT 30520) and nasal valve surgery (CPT 30465). Recognizing the detrimental impact on patient care, given the need for two separate surgeries and the use of septal cartilage for nasal valve reconstruction, members of AAO-HNS and AAFPRS embarked on a mission to rectify this issue.
Engaging with medical insurance companies can often prove challenging, but a breakthrough came when it was discovered that the medical director of UHC happened to be a former medical school classmate of my husband. Leveraging this connection, we gained access to the UHC Policy Review Department. With the valuable assistance of Shaun C. Desai, MD, the AAFPRS submitted a letter on January 9, 2023, outlining our concerns. This letter was cosigned by the divisions of facial plastic and reconstructive surgery at both Johns Hopkins Medicine and the Cleveland Clinic. Additionally, after discussing this strategic entry into the UHC Policy Review Department with James C. Denneny III, MD, AAO-HNS/F Executive Vice President and CEO, we were able to attach the official AAO-HNS letter that echoed similar concerns about the policy changes.
To our delight, we received an immediate reply, inviting us to provide further information and references. Sam P. Most, MD, helped us select relevant papers to strengthen our case. These references included retrospective studies demonstrating the superiority of septoplasty with nasal valve surgery in improving nasal airway obstruction compared with septoplasty alone. We also referenced papers that highlighted neglecting nasal valve issues during septoplasty often necessitated subsequent surgeries for patients and how revision surgeries after septoplasty frequently required cartilage grafting for nasal valve treatment. Six months later, on June 1, 2023, we received the gratifying news that UHC had revised its nasal valve policy in our favor.
Although the revised UHC policy now permits the performance of septoplasty and nasal valve surgery in a single procedure, the new policy has become more comprehensive. It necessitates specific information regarding static versus dynamic collapse, visible and audible improvement during the Cottle maneuver, photographic documentation of dynamic valve issues, and a detailed surgical plan outlining the use of cartilage grafts. I encourage all colleagues who undertake nasal valve surgery on UHC patients to familiarize themselves with the complete list of UHC's specific policy additions and ensure that supporting clinical information is well-documented.
The collaboration between the AAFPRS and the AAO-HNS in advocating for the reversal of UHC's policy on septoplasty and nasal valve surgery exemplifies the strength of professional unity and collective advocacy. By effectively conveying the adverse consequences of the policy, we successfully persuaded UHC to modify their stance and align with the best interests of our patients. Through unity and unwavering dedication to enhancing patient care, professional societies can drive significant changes in healthcare policy.
Watch for more from AAFPRS President, Theda C. Kontis, MD, for a summary of UHC's specific policy additions.