---
General Assemblies, Committee Meetings, Special Tracks, and More in Nashville
This year's Annual Meeting offers over 450 education sessions, special events to connect with leaders in the specialty, and a showcase of the specialty's latest products and services in the OTO Experience.
---
Special focus and attention has been given to this year's AAO-HNSF 2023 Annual Meeting & OTO Experience programming to allow you to mold your schedule to how you want to engage with your colleagues and peers from around the globe while maximizing your education consumption. This year's Annual Meeting offers over 450 education sessions, special events to connect with leaders in the specialty, and a showcase of the specialty's latest products and services in the OTO Experience.
The AAO-HNSF International Advisory Board and AAO-HNS Board of Governors, Section for Residents and Fellows-in-Training, Women in Otolaryngology Section, Young Physicians Section, and Private Practice Study Group are also providing supplemental, high-value engagement and learning opportunities during the Annual Meeting, giving attendees the opportunity to learn about the work and initiatives that support you, your practice, and patient care. Learn more about each below (listed in calendar order).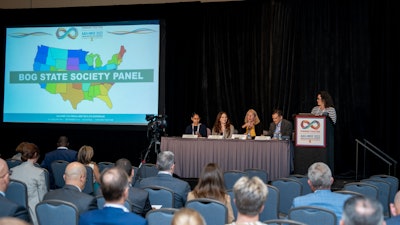 Board of Governors General Assembly
Saturday, September 30, 3:30 – 5:00 pm (CT)
Learn about grassroots topics of interest to state and specialty societies from featured speakers at the Board of Governors (BOG) General Assembly. Hear brief presentations from the BOG slate of nominees for chair-elect and secretary prior to live voting and join in recognizing the recipients of the BOG Model Society and BOG Practitioner Excellence Awards.
---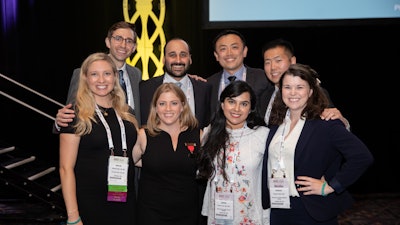 Section for Residents and Fellows-in-Training (SRF) and Young Physicians Section (YPS) General Assemblies
Sunday, October 1, 2023, 3:00 – 4:30 pm (CT)
The Section for Residents and Fellows-in-Training (SRF) and the Young Physicians Section (YPS) will once again be cohosting a combined lecture and reception following the separate General Assemblies held by each. The lecture is on the topic of Building Your Financial Future as a Young Physician. SRF and YPS members must attend their General Assembly to pick up a wrist band to join colleagues at the reception.
---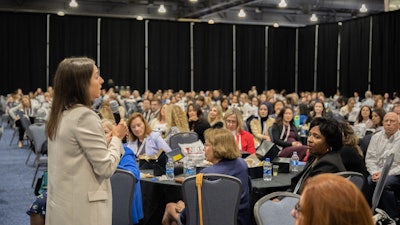 Women in Otolaryngology (WIO) Section
Monday, October 2, 2023, 11:45 am – 1:45 pm (CT)
Learn about programs and opportunities for women in the specialty and hear from Grammy-nominated singer/songwriter Laura Veltz during the Women in Otolaryngology (WIO) Section General Assembly. Enjoy a boxed lunch, help recognize WIO awardees, and network with and join peers in celebrating and supporting women whose careers have been dedicated to the advancement of the specialty, their colleagues, and their patients. This General Assembly is cosponsored by Cook Medical, Stryker, and Medtronic.
---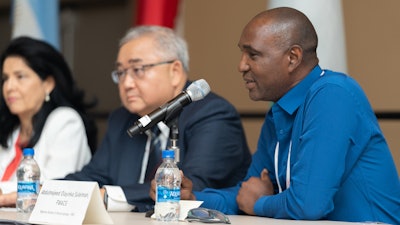 International Advisory Board
Monday, October 2, 2023, 2:00 – 3:15 pm (CT)
Learn how the global otolaryngology community can reach across borders to face the common challenges shared by physicians in different countries during the International Advisory Board (IAB) General Assembly. Take part in the conversation and help recognize recipients of international awards. Delegates representing International Corresponding Societies (ICS), international attendees, and registrants from the United States who are interested in global health should attend the IAB General Assembly, which serves as the "voice" of the international otolaryngology community. Read more about the Global Program and this year's Featured Countries. The AAO-HNS/F is proud to shine the spotlight on our otolaryngology colleagues from Canada, Dominican Republic, India, and The United Arab Emirates in 2023.
International Day: With a renewed focus on our international members and attendees, this year's International Day will feature several can't miss events including the International General Session, International Advisory Board Meeting, and the return of the International Reception (all international attendees are invited). Learn more about the Global Events taking place during the Annual Meeting.
---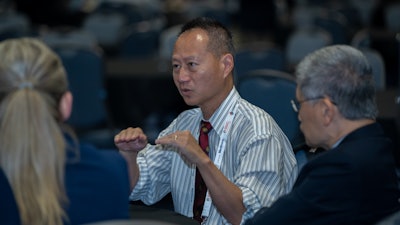 Private Practice Study Group (PPSG)
Monday October 2, 2023, 4:45 pm (CT)
The Private Practice Study Group (PPSG) is a network of private practice otolaryngologist-head and neck surgeons who collaborate in addressing the common challenges facing their delivery of high-quality patient care. The PPSG offers an open forum to discuss the Business of Medicine issues that confront their practices, patients, and communities.  The leadership of the PPSG is holding this private practice-focused session to engage discussion on the future education agenda of this group as they seek approval by the Board of Directors to become an official Academy Section. This meeting will provide for the opportunity of developing long-term strategic goals that continue to provide support and resources to members and their practices.
Coffee Talk with the PPSG: Tips and Tools for Success Formerly known as Business Solutions for Breakfast, Coffee Talk with the PPSG will return for its second year. Thought leaders from the PPSG will lead roundtable discussions on key business challenges. Each event will offer the opportunity to discuss the most current touch points affecting physician practices as well as receive best practice pearls to help optimize the management of your practice from experts across the U.S. This will mirror some of the discussions that have been so popular on the PPSG ENT Connect community forum.
---
But wait, there's more!
The following are other program highlights to consider as you plan your individual experience during the 2023 Annual Meeting:

Committees: The Pathway to Leadership
AAO-HNS/F Committee Meeting Schedule

Over 800 AAO-HNS members serve on approximately 80+ committees. This doesn't count the significant number of task forces, working groups, and other single-purpose/time-limited groups. The Annual Meeting is the opportune time for committees to convene, collaborate, and commit to supporting their scope-of-work and the specialty. Read more about the AAO-HNS/F Committees.
---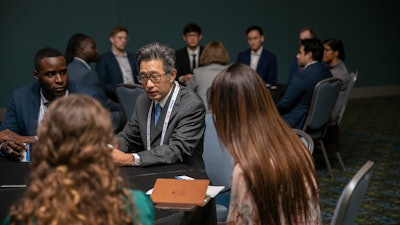 Medical Student Track
Curated especially for medical students, these sessions include the Board of Governors Student Forum with Lunch, the Medical Student Panel Presentation on Matching into Residency, Scientific Poster tours hosted by the Young Physicians Section, and more. Stay up to date on the latest programming and activities for medical students at #OTOMTG23.
---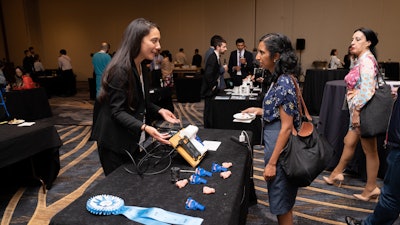 Simulation Center
The simulation education events at the Annual Meeting continue to grow on a yearly basis and offer an interactive, hands-on format to enhance surgical skills training. All simulation events will take place in "Simulation Center" at the easily accessible Omni Nashville Hotel. Visit Simulation Center to immerse yourself in the latest simulation offerings. Please Note: Worst-Case Scenarios: Managing OTO Emergencies in Practice Workshop will take place at Vanderbilt University – Center for Experiential Learning and Assessment.
---
Office Hours
Office Hours are back again in 2023. These large, but casual discussions, led by subject matter experts focus on clinical and professional topics during lunchtime. Each discussion will be audience-driven and will feature "heavy hitters" from the different specialty areas. Ask a tough question or bring a case for the group to discuss.
Crucial Conversations
A diverse group of esteemed experts led by Albert L. Merati, MD, will host a pivotal and in-depth 90-minute discussion focused on the future of otolaryngology education. With the collective wisdom of these thought leaders, this dialogue will navigate complex questions such as "how do we balance the needs of the entire field with the needs of academic programs?"
CME ENThusiast
For the attendee who wants to optimize their CME/MOC credit-earning potential, the AAO-HNSF is excited to offer this program enhancement. The CME ENThusiast Track will feature back-to-back sessions every hour of the meeting beginning Sunday following the Opening Ceremony, and will run continuously from 7:45 am until 6:30 pm daily, except for Wednesday, which will conclude at noon at the adjournment of the meeting.
And the list goes on. Here are some other helpful links for your 2023 Annual Meeting Planning:
The 2023 Annual Meeting webpages are being updated frequently so check back and stay connected via the Bulletin and OTO News and follow us on our social media channels: Facebook, Twitter, Instagram, and YouTube.