---
2023 Presidential Citations
The AAO-HNS/F President thanks the supportive individuals who have had a profound influence on her life and otolaryngology career.
---
Kathleen L. Yaremchuk MD, MSA, AAO-HNS/F President
---
The Presidential Citations are given to individuals who have had a profound influence on the AAO-HNS/F President's life and otolaryngology career. President Kathleen L. Yaremchuk, MD, MSA, has selected these individuals for their outstanding contributions.
Please join Dr. Yaremchuk during the Opening Ceremony, Sunday, October 1, at 8:00 am (CT), as she recognizes the impact these individuals have had on her personally and professionally.
---
Mark A. Kelley, MD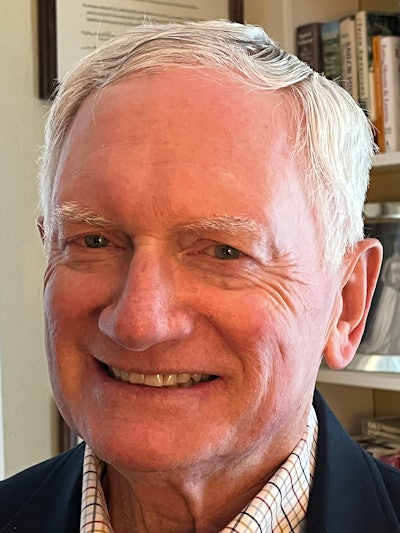 Dr. Mark Kelley served as executive vice president and chief medical officer for the Henry Ford Health System and chief executive Officer of the Henry Ford Medical Group. In that role, he was responsible for selecting the departmental chairs, and in 2008, he chose me to serve as the chair of the Department of Otolaryngology – Head & Neck Surgery. At the time there were only five women chairs of otolaryngology-head and neck surgery programs nationally, and I was the only woman chair within the Henry Ford Medical Group. During Dr. Kelley's tenure, I was given leadership opportunities and learned the importance of mentorship and sponsorship in opening the doors to equality.
The leadership position of chair allowed me to serve as a role model for others within Henry Ford Health and elsewhere nationally.  Whether it was the opportunity of breaking the glass ceiling, clearing the sludgy pipeline, or mending the broken rungs of the leadership ladder, I am extremely grateful for Dr. Kelley's support, mentorship, and sponsorship during my career. His humor was a constant reminder not to "sweat the small stuff, and it is all small stuff."
Dr. Kelley recognized the importance of physician leadership within academic healthcare and endowed a Physician Leadership Institute at Henry Ford Health to continue the tradition and grow the necessary investment into future leaders. He continues to pay it forward by recently serving as a visiting scholar at the Harvard Business School. He is also a physician educator at Massachusetts General Hospital and a faculty member at Harvard Medical School. Dr. Kelley served as chair of the American Board of Internal Medicine and its Foundation and has been a director of the Accreditation Council for Graduate Medical Education, the American Board of Medical Specialties, and the American Medical Group Association.
---
Pell Ann Wardrop, MD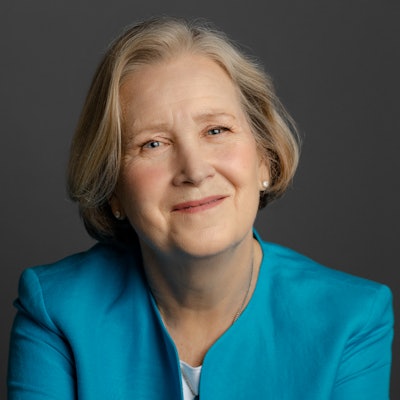 Dr. Pell Ann Wardrop is a longtime colleague and friend who practices in Lexington, Kentucky. Neither of us can remember the first time we met, but our paths crossed during our involvement in organizing and charting the path of the Women in Otolaryngology (WIO) Section, sleep medicine, and the American Academy of Otolaryngology–Head and Neck Surgery.
Dr. Wardrop was one of the founders of the WIO Endowment and served as WIO's financial officer. It should be recognized that when Dr. Wardrop and I completed residency, women were less than 2% of the otolaryngology workforce. We have come a long way.
Dr. Wardrop succeeded me as the Chair of the AAO-HNS Sleep Disorders Committee. When it was possible to become board certified in the subspecialty of sleep medicine in 2008, she formed a study group of other otolaryngologists, and we shared notes and attended review courses together where otolaryngologists were a small minority.
We were co-editors of the multidisciplinary book, Sleep Medicine that was favorably reviewed by the Journal of the American Medical Association and recommended as a go-to resource for primary care physicians as well as specialists for the diagnosis and treatment of sleep disorders.
Besides being professional colleagues, we have been roomies at professional meetings and vacationed together, and she and her husband Mike have been members of our family during weddings and mutual times of need.
---
Sujana S. Chandrasekhar, MD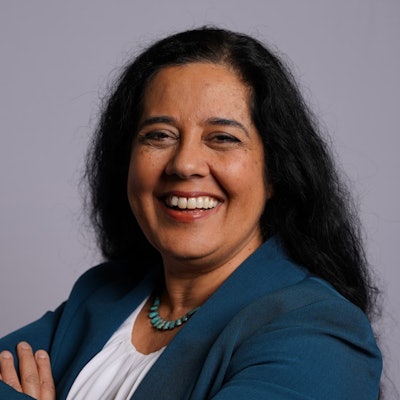 Dr. Sujana Chandrasekhar is a force of nature and has been an inspiration to women in otolaryngology. As a graduate of the House Ear Institute and a premier neurotologist, she is a prolific clinician, author, and researcher. Dr. Chandrasekhar has served as a mentor and sponsor for women in academics. As chair of the Women in Otolaryngology Section and President of the American Academy of Otolaryngology–Head and Neck Surgery and American Otologic Society, she has furthered gender equity within our specialty in many ways.
A landmark moment occurred in 2017, during a Panel Presentation where eight men served as speakers. Dr. Chandrasekhar went to the microphone to ask why there were no women on the panel? The term, "manel," became a common term for professional presentations where only men were included. Since that time, gender equity is taken into consideration when education programs are being developed and accepted. Every scientific presentation, panel discussion, or award ceremony is evaluated based on equitable representation of women on the dais.
Dr. Chandrasekhar, who was inducted in the AAO-HNS Hall of Distinction in 2022, is charismatic, has a smile that will light up a room, and communicates with style and grace. As a mentor and sponsor, she exemplifies the best in our field and will continue to be a trailblazer for our specialty.
---
My Family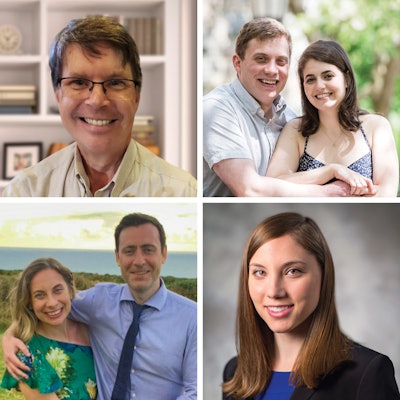 We all know the importance of our family who support us during our professional careers. My love and appreciation for my children knows no bounds. My daughters, Laura and Marcy (and husband Christopher), and son, Garet (and wife Dayna), grew up knowing that a phone call from the hospital could change whatever we were doing at a moment's notice. They experienced being in the car to go shopping and ended up in the break room in the operating room when a call came in and an emergency case at the hospital needed my presence.
Laura, Marcy, and Garet grew up thinking the MD after my name or on my white coat meant "Mommy Doctor" and always thought women were meant to be surgeons or whatever they aspired to achieve and become. It was also common for them to believe their mother could take care of their medical problems as well as those of all their friends. They had the opportunity to attend many AAO-HNS/F Annual Meetings since my time at work meant time away from family, and Annual Meetings could be considered a vacation and time together while being away from home.
I want to thank them for their understanding and patience with me when I dropped them off at school on days they didn't have school and waited patiently outside of swim practice at the wrong pool. Hopefully, they learned resilience and flexibility when plans changed despite the best laid plans.
My love and thanks to my husband, Paul Nielsen, who often greets me at the door after a long day with, "What can I do to make your day better?" He somehow has learned that weekends are much like weekdays and that 14-hour days can be the norm. Paul has learned to accept schedules that change by the minute, and he understands that medicine is a career that is 24/7, unlike other professional positions. When I ask Paul, "How are you?" He unfailingly answers, "I am in love."
There's not much else I can say to the individuals who have always supported me in my career and personal life. I appreciate you all so much.