Published:
November 17, 2023
---
MIPS Value Pathways
What's the difference between MIPS and MVPs, and which is best for your practice?
---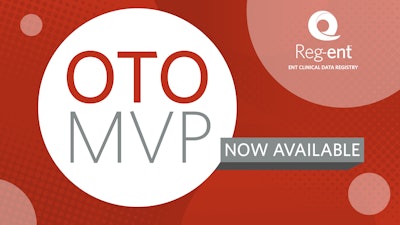 The Reg-entSM registry is excited to announce that the MIPS Value Pathway focused on Otolaryngology, codeveloped by AAO-HNSF and Centers for Medicare & Medicaid Services (CMS) "Quality Care for Ear, Nose, and Throat," has been finalized as an approved MIPS Value Pathway (MVP) as outlined in the 2024 Medicare Physician Fee Schedule Final Rule. 
As informed in the July Bulletin 2023, the MVP focuses on providing care for patients experiencing some of the most common otolaryngology conditions such as, but not limited to: otologic conditions, chronic rhinosinusitis (CRS), age-related hearing loss (ARHL), and otitis media. The MVP would be most applicable to otolaryngologists as well as applicable nonphysician practitioner (NPPs) such as audiologists, nurse practitioners, and physician assistants.
To help Academy members navigate through the reporting options, the Reg-ent team has outlined frequently asked questions about MIPS and MVPs:
Traditional MIPS versus MVPs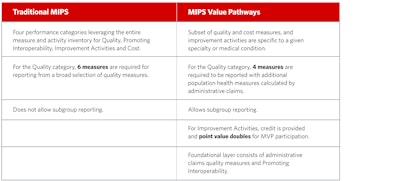 ---
Which is the right reporting option for my practice?  
The Reg-ent team has been working with practices with the early adoption and implementation of using a limited number of quality measures available in the MVP to allow clinicians to get comfortable with reporting to CMS via MVPs and prepare for any potential practice workflow changes. The Reg-ent team will be providing more information on both reporting options from December 2023 onwards, so that our participating practices are well prepared for the 2024 performance year. We have also listed some recommendations to keep in mind before selecting the right reporting option:  
Confirm your eligibility: Voluntary reporters, opt-in eligible clinicians, and virtual groups aren't able to report an MVP for the 2024 performance year.
Selecting Quality measures: Evaluate the scoring potential for at least 4 quality measures within the MVP or 6 applicable quality measures for traditional MIPS. We recommend selecting the measures soon after the 2024 Historical Benchmarks are published to maximize your quality scores based on the benchmarks and scoring range.  
Confirm which improvement activities would fulfill the requirements.
Otolaryngology MVP Measures
Please note, quality measures with the "AAO" prefix are only available to Reg-ent participants.  Per CMS policy, Qualified Clinical Data Registries (QCDRs) and QCDRs with permission from the measure steward are able to submit these measures.  Qualified Registries (QRs) and EHRs are limited to the MIPS quality measures.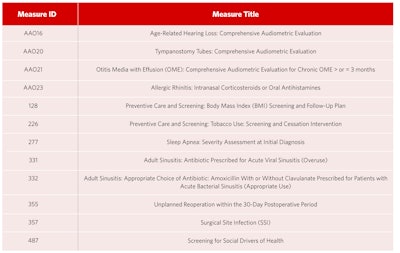 ---
To learn more about the reporting options best suited to your practice for 2024, please contact the Reg-ent team at regent@entnet.org. A Reg-ent 101 webinar will be conducted in 2024 in which the Reg-ent team will present the recent developments in the reporting options and provide information and resources to the members and participants. Stay tuned for more information on the webinar details on our webpage.