Published:
November 17, 2023
---
AAO-HNSF Humanitarian Travel Grant Report
Ujjain and Indore, India.
---
Henya Sandhaus, DO
---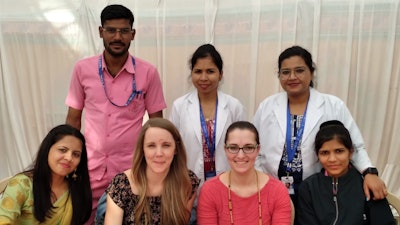 I would like to express my gratitude and say thank you to the American Academy of Otolaryngology–Head and Neck Surgery Foundation (AAO-HNSF) for their help funding my humanitarian outreach trip to India in early 2023 through the Humanitarian Travel Grant. It was truly an honor to participate in this trip.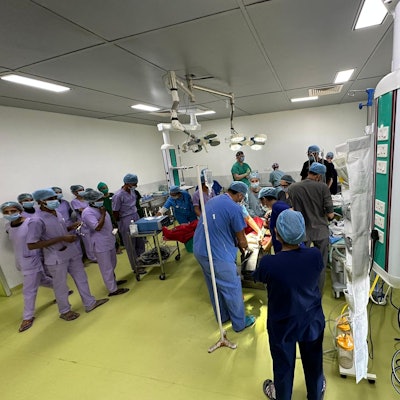 The trip was organized through India Project, an organization initially started by Sharadkumar Dicksheet, MD, and now continued by his daughter Supriya Dixit, MD. Dr. Dicksheet was an eight-time Nobel Prize nominee for his incredible charitable work through India Project. He ran the organization and performed over 200,000 free reconstructive surgeries for children of India despite himself having undergone a laryngectomy and being wheelchair bound. The organization continues the great work of Dr. Dicksheet with multiple trips yearly to Madhya Pradesh, India, to help underserved children with craniofacial malformations. Additionally, India Project strives for patient advocacy and resource allocation to help such sites become self-sufficient in these types of operations in the future.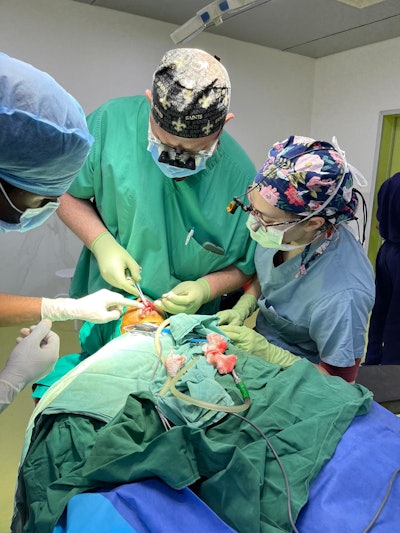 This particular trip took place in the cities of Ujjain and Indore with a team of two surgeons, two anesthesiologists, one pediatric nurse practitioner, one registered surgical nurse, and one surgical resident. We performed 12 surgeries in two days in Ujjain and 30 surgeries in three days in Indore. Most patients had craniofacial deformities, largely cleft lip and/or palate defects. Treating these patients can be life-changing, practically in function but particularly with the social impact of "face as function" in the Indian society. We were met by multiple challenges highlighting the stark difference and limited resources of the patients, hospitals, and operating theaters. The cultural differences emphasized for me the value of respect for all patients and importance of informed consent in a manner that each patient can understand.
One additional benefit to this trip was the opportunity to work with medical residents from R. D. Gardi Medical School in Ujjain and local surgeons in Indore. This provided greater insight into the differences in foreign healthcare systems and ethnic differences in the function of that system. It provided both learning and teaching opportunities in healthcare and collaboration.
Although I hope to have made an impact on patients' and their family's lives, I can attest to the true impact this trip has made on me. I am truly grateful for this incredible opportunity and would again like to extend my heartfelt gratitude to the AAO-HNSF for helping make this trip and experience possible.