Published:
September 18, 2023
---
Members as Change Agents for the Specialty and the AAO-HNS/F
Member engagement maximizes your membership and builds the Academy.
---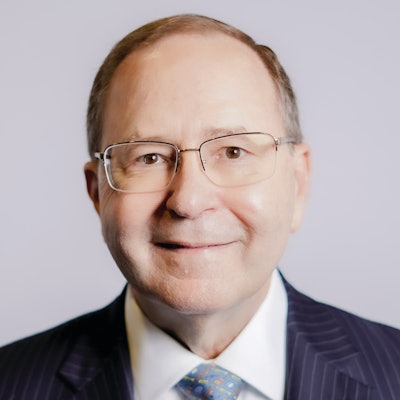 This month's Bulletin revolves around member engagement. That broad topic means many different things to many different people depending on their interests, time availability, areas of perceived need, and level of involvement that is meaningful to them individually. I believe the wide, diverse range of programs and services provided by the Academy and Foundation (AAO-HNS/F) also in turn offers members a variety of opportunities to volunteer their time for issues and areas that appeal to them most. 
One of the simplest and least time-consuming areas of engagement is participating in important surveys distributed by the Academy that generate information valuable to clinical care, policymaking, practice management, training, and education as well as informing needs to improve the healthcare delivery system. Last year the Academy resumed an in-depth, detailed review of the otolaryngology workforce. The findings of the 2022 Workforce Survey have clarified many questions about the makeup of our workforce and trends for the future. The value of this survey is so great that we plan to disseminate it on a yearly basis to develop a longitudinal study of key areas.
The 2023 Workforce Survey is currently open and available for participation. I hope that all of you will be willing to spend less than the 10 minutes it takes to complete it to help not only inform our leadership of the current situation and needs of the specialty but also provide a valuable analytical assessment for you. Last year we had 1,800 participants, and this year we hope to have considerably more, particularly in the resident and fellow-in-training categories. The data emanating from this survey will be particularly valuable to those groups. Please take the time to complete the survey and have your voice heard.
For those interested in a more substantial engagement, there are three areas I would suggest taking a deeper look at. The Academy now has four Sections representing different constituencies within the organization that have opportunities to participate as committee members and elected leaders. The Section for Residents and Fellows-in-Training (SRF), the Young Physicians Section (YPS), the Women in Otolaryngology (WIO) Section, and the newest addition, the Otolaryngology Private Practice Section (OPPS), (webpage coming soon) are always looking for active participants for committee positions as well as elected leadership. These Sections tackle issues specific to their constituents and are represented at the AAO-HNS Board of Directors meetings.
The AAO-HNS/F also has over 60 different committees that perform vital functions for the organization and specialty in their respective areas of interest. The education committees are excellent training grounds for those who enjoy writing and teaching, and the clinically oriented committees serve as resources for quality, advocacy, and advancement of that clinical area in the specialty. I invite you to take a look at the committees available on our website and consider applying for one that is in your area of interest. The call for committee applicants will be open later this fall so look for more on the website, in the Bulletin, and in OTO News. New committee members are appointed every spring from the list of applications by the AAO-HNS/F President-elect.
There is one additional area that may be of interest to those who enjoy leadership positions and responsibilities. The Nominating Committee is looking for potential candidates for the 2024 election cycle. The success of our organization as well as other associations is directly related to the quality our leaders. Please consider applying for one of the available offices through the Nominating Committee or directly to the Academy itself. You can contact us directly at elections@entnet.org. Or contact a member of the Nominating Committee listed on the 2024 Call for Elections Nominees webpage.
The Foundation Board of Directors has recently approved the establishment of the Eugene N. Myers, MD Global Education Fund. In addition to his extensive contributions to head and neck surgery as chair of the Department of Otolaryngology at the University of Pittsburgh Eye and Ear Institute and as a prolific author, Eugene N. Myers, MD, FRCSC, Edin (Hon), has devoted his life developing collaborative education on the global stage. During his term as AAO-HNS/F President from 1994 – 1995, the organization founded the AAO-HNSF International Affairs Program, which officially launched in 1996. He subsequently became the first AAO-HNSF Coordinator, International Affairs, of this ground-breaking program. He has traveled and lectured in over 100 countries as well as educated and mentored a legion of otolaryngology-head and neck department chairs and chiefs around the globe. In addition to the substantial amount of time that Dr. Myers donated, he's also been a very generous financial donor for a wide range of international beneficiaries.
This new fund will provide grant funding to help make available the plethora of AAO-HNSF education resources to physicians practicing in low-income and low-resource countries. This includes funding to attend the yearly AAO-HNSF Annual Meeting & OTO Experience and access to education materials on OTO Logic, our FLEX education program, and our newest product the Otolaryngology Core Curriculum, which will debut July 1, 2024. Resources like this can be invaluable to under-resourced medical communities as they help train future and existing otolaryngologists in the constantly evolving field of otolaryngology.
The Foundation's international activities, particularly our Joint Meeting program, is very rewarding and I would encourage those of you who enjoy teaching to consider joining the faculty that participates in Joint Meetings all over the world. I also hope you will strongly consider supporting the new Eugene N. Myers, MD Global Education Fund where your contributions will multiply exponentially in areas of the greatest need.
In the October Bulletin EXTRA issue, I will review our 127th Annual Meeting & OTO Experience held in Nashville, Tennessee, September 30 – October 4, including the multiple areas available for member engagement through our meetings. It goes without saying that our organization could not operate without our wonderful and dedicated volunteers. My personal thanks go to this remarkable group of volunteers for your unwavering commitment to the specialty and the Academy and Foundation.