Published:
August 17, 2023
---
Diversity Plays a Crucial Role in Otolaryngology
A wave of funding support to expand the reach of the 2023 Diversity Endowment URM Away Rotation Grant Program.
---
The overwhelming response to the open application to the AAO-HNS 2023 Diversity Endowment URM Away Rotation Grant program spurred Academy staff and leadership into action to find the necessary funding to support all the outstanding applicants as a demonstration of commitment to investing in the future of a diversified specialty.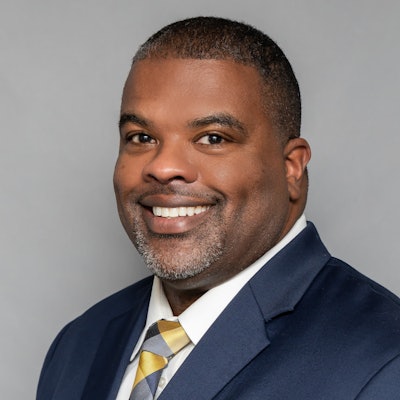 "Diversity plays a crucial role in otolaryngology. A diverse group of healthcare providers brings a variety of perspectives, experiences, and cultural insights to patient care. This diversity can lead to better understanding and communication with patients from different backgrounds, resulting in more effective diagnosis, treatment, and patient satisfaction," said Troy D. Woodard, MD, Immediate Past Chair of the AAO-HNS Board of Governors and incoming AAO-HNS/F President-elect.
The URM Away Rotation Grant program was created by the AAO-HNS Diversity and Inclusion Committee as a way to introduce medical students from underrepresented areas to the field of otolaryngology.
"A diverse and inclusive workplace fosters an environment where individuals from all backgrounds feel welcome and valued. This, in turn, can help attract and retain talented medical professionals. By ensuring that a diverse group of otolaryngologists are trained and practicing, we can contribute to reducing health disparities that disproportionately affect certain populations. This can lead to more equitable access to quality otolaryngology care for everyone," said Dr. Woodard.
The Academy's URM Away Rotation Grant program typically selects two grant recipients annually to receive $1,000 each to use toward expenses during their away rotation. 
This year, the Academy saw a record number of highly qualified applications.  Among them are the following highlighted journeys to medicine:
First generation Somali American whose family fled when she was a child due to the civil war.
Columbian Korean medical student whose family braved discrimination to legally immigrate with his family to the United States.
U.S. Virgin Islander who became interested in otolaryngology after a family member was injured in a car accident and could not get adequate care.
A student from the only Latino family in a small Missouri town who worked hard and gained entry into medical school. 
When Dr. Woodard was notified by Academy staff that there were more qualified candidates than the grant funding would support, he quickly acted to seek the necessary additional funding. 
"Securing grants for underrepresented medical students to participate in away rotations is an invaluable investment in their medical career journey, and that is why it was so important to find the additional funding for all these qualified and motivated candidates," Dr. Woodard said. "And I am happy to report that with the generous support from Acclarent, Aerin Medical, and Medtronic, all 17 applicants will receive a grant to support their away rotation in 2023."

Away rotations offer medical students a unique opportunity to gain exposure, expand their skills, build connections, and develop qualities that are crucial for their future medical careers. These experiences enhance their clinical competence, cultural sensitivity, and adaptability, ultimately shaping them into more well-prepared and compassionate healthcare providers.
Additionally, away rotations are important to medical students because they offer the following:
Gain exposure to different clinical settings and diverse patient populations
Expand their professional network by connecting with new mentors, physicians, and peers
Learn alternative approaches to patient care, medical procedures, and research
Gain independence by adapting to new environments, working with unfamiliar teams, and navigating different hospital systems
Enhance residency application by establishing connections with faculty members who might later write letters of recommendation
Grow personally and encourage self-reflection, all of which contribute to their development as empathetic and well-rounded healthcare professionals
Recipients of the Academy's URM Away Rotation Grants are required to participate in weekly meetings with a selected mentor, submit a letter from the program representative verifying proof of participation in an away rotation, and submit a 350-word article to the Academy at the conclusion of the rotation.
Read the experiences of the 2022 grantees in their away rotations:
The application process will reopen in the spring 2024. Look for more information at https://www.entnet.org/resource/diversity-endowment-urm-away-rotation-grant/.