Published:
August 1, 2023
---
2023 WIO Awards
View the 2023 Awardees for the Helen F. Krause, MD Trailblazer Award, the Exemplary Senior Trainee Award, and the He for She Award.
---
2023 WIO Helen F. Krause, MD Trailblazer Award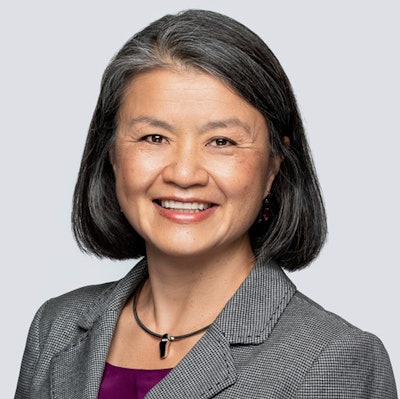 This year's awardee of the AAO-HNS Women in Otolaryngology (WIO) Helen F. Krause, MD Trailblazer Award is Amy Y. Chen, MD, MPH, MBA. She is the Willard and Lillian Hackerman Professor of Otolaryngology, Head and Neck Surgery, and inaugural vice chair for diversity, equity and inclusion (DEI) of the Department of Otolaryngology at Emory University School of Medicine. She also co-leads the DEI efforts at Emory's Winship Cancer Institute. She serves as Emory's director of head and neck endocrine surgery and is the program director for the endocrine head and neck surgery fellowship.
Dr. Chen has been a trailblazer in promoting the interests of women in her specialty. She was the first female faculty member to join the Department of Otolaryngology at Emory in 2001. In 2010 she became the first woman and person of color to attain the rank of full professor in otolaryngology at Emory. She has served as a mentor and sponsor for women faculty and faculty of color in countless ways, implementing the first Women in Surgical Specialties group at Emory in 2019 and advocating for faculty and staff with children as cochair of the Child Care Task Force for the Emory University Senate.
On a national level, she founded the Women in Head and Neck Surgery service in the American Head and Neck Society. There she established the first mentoring program offered by any national otolaryngology society and was a founding member of its DEI Committee.
Her academic research has focused on disparities in healthcare, particularly the effect of socioeconomic status and insurance coverage on outcomes in head and neck cancer, which resulted in appearances before Congress. Dr. Chen also led inaugural efforts to raise awareness of unconscious bias throughout Emory University School of Medicine.  She serves on the Board of two social justice non-profit organizations: Partnership for Southern Equity and the Asian Pacific Institute on Gender-Based Violence.
---
WIO Exemplary Senior Trainee Award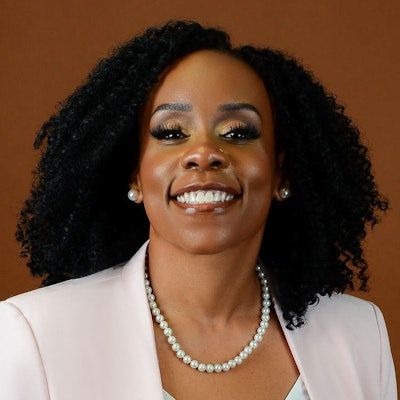 This year's recipient of the AAO-HNS Women in Otolaryngology (WIO) Exemplary Senior Trainee Award, Shannon D. Fayson, MD, completed her residency training in otolaryngology-head and neck surgery at Michigan Medicine, University of Michigan in June 2023, and is a first-year pediatric otolaryngology fellow at Cincinnati Children's Hospital. She founded the Black Otolaryngology Network and has mentored dozens of residents and students who are underrepresented in medicine throughout the country. In addition to fostering personal connections with these individuals, she also organized a national mentorship program and virtual events connecting faculty, residents, and students.
Dr. Fayson completed her biochemistry undergraduate degree at DePauw University in Greencastle, IN. She received her medical degree from The Ohio State University College of Medicine in May 2018 after completing the Medical Careers Pathway Post Baccalaureate Program (MEDPATH). At Michigan Medicine, she cochaired the Diversity Committee, founded Cultural Humility Grand Rounds, was inducted into the Gold Humanism Society, received the Charles J. Krause Resident Professionalism Award in 2021 and 2023, and participated in the Healthcare Equity and Quality Scholars Program. Seeking to create a culture of awareness and openness, the Cultural Humility Grand Rounds series was designed to educate the department on important issues of health disparities.
Her consistent good nature and humanism are what truly set her apart. In 2020, Dr. Fayson was featured live on the Today Show for International Women's Day, where she was highlighted as a woman who is changing the field of surgery. She is also the recipient of the Holt Leadership Award for Residents and Fellows-in-Training.
---
WIO He for She Award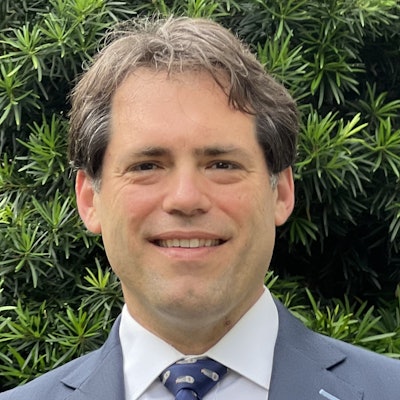 Daniel Chelius, MD, is the 2023 recipient of the AAO-HNS Women in Otolaryngology (WIO) He for She Award recognizing a man who serves as a strong mentor, collaborator, and sponsor of women in otolaryngology. He is an associate professor of pediatric otolaryngology-head and neck surgery at Baylor College of Medicine and an attending surgeon in the Texas Children's Hospital's Pediatric Thyroid Tumor Program.
Since joining Texas Children's Hospital in 2015, he has led a team of clinicians from across medical, surgical, and ancillary specialties to care for children with complex head and neck tumors through outcomes-driven care pathways. 
Dr. Chelius is also the AAO-HNSF Annual Meeting Coordinator. In this role, he has advocated for the development of the Personal and Professional Category for presentation submissions. Since its inception, the Academy roster of offerings in this category has had a broad appeal to all members, particularly topics pertinent to women. 
Additionally, he developed the role of Diversity Strategic Team Leader tasked with educating members of the Annual Meeting Program Committee on implicit bias and how this plays a role in the scoring of submissions. Furthermore, he has encouraged submitters to identify whether panels members were women to encourage diversity within panels.
Dr. Chelius has served in multiple leadership roles in organized medicine including terms as president of the Houston Society of Otolaryngology – Head & Neck Surgery and chair of the AAO-HNS Young Physicians Section, where he worked to ensure that women were represented in the section leadership and that officer slates included women candidates for each leadership position.