Published:
April 25, 2022
---
Our Town: Philadelphia, Part I
Philadelphia is steeped in history and has been the epicenter of "moving forward" and advancements.
---
Cecelia E. Schmalbach, MD, MSc
The David Myers, MD Professor and Chair, Department of Otolaryngology – Head & Neck Surgery,
Lewis Katz School of Medicine at Temple University
Director, Temple Head & Neck Institute
Editor in Chief-Elect, Otolaryngology–Head and Neck Surgery and OTO Open
---
How does Philadelphia encompass this year's Forward Together theme?
Philadelphia is steeped in history and has been the epicenter of "moving forward" and advancements. It is the first World Heritage City in the United States and where our founding fathers came together to write, debate, and adopt our Constitution. It is a city of innovation—Benjamin Franklin not only invented swimming fins and bifocals but is credited with the first flexible catheter. In addition, the "Father of Endoscopy," Chevalier Jackson, MD, is a renowned otolaryngologist from Philadelphia. 
How will Philadelphia's rich medical history contribute to making this year's Annual Meeting destination a unique experience? 
To be surrounded by so much medical history will be inspiring; what a unique experience to learn about innovation and otolaryngology advances during the Annual Meeting in a city founded upon so much history.
How would you complete this sentence: Don't leave Philly before you have a chance to …
It is impossible to list just one thing, so here is my top 10 "to do" list (no specific order).
Liberty Bell
Independence Hall; Carpenter Hall
Go biking or running along the Schuylkill River
Run the stairs of the Art Museum like Rocky (don't miss the famous statue at the bottom to the right) and then go into the Art Museum—it is magnificent!
Grab a bite to eat at Reading Terminal 
Mütter Museum at the College of Physicians of Philadelphia: Don't miss Chevalier Jackson's collection of 2,374 foreign bodies inhaled and swallowed, along with the maxillectomy specimen from President Grover Cleveland
The Gross Clinic by Thomas Eakins, which is the famous portrait of Dr. Samuel Gross  
The Barnes Foundation: One of the world's largest collections of Renoir, Cezanne, Matisse, Picasso, Modigliani, and Van Gogh
Stroll down Elfreth's Alley: A national historic landmark and the oldest residential street in America 
Eat a Philly cheesesteak!
---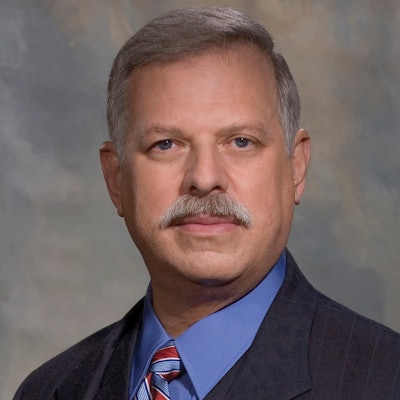 Robert T. Sataloff, MD, DMA
Professor and Chair, Department of Otolaryngology – Head and Neck Surgery
Senior Associate Dean for Clinical Academic Specialties, Drexel University College of Medicine
Conductor, Thomas Jefferson University Choir
Adjunct Professor, Department of Otolaryngology – Head and Neck Surgery, Sidney Kimmel Medical College
Thomas Jefferson University
Director of Otolaryngology and Communication Sciences Research, Lankenau Institute for Medical Research
---
Why are you excited to host #OTOMTG22 attendees in Philadelphia?
I am excited for my colleagues to have an opportunity to enjoy our spectacular museums, the nearly 4,000 murals that constitute the largest offering of public art in the United States, the more than 1,000 restaurants, some of which are unbelievable (with internationally renowned chefs); the oldest outdoor market in the nation (the Italian Market); the second largest Chinatown on the East Coast; the 63 parks encompassing over 10,000 acres, 270 hiking trails, and 426 miles of bicycle lanes (the most per square mile of any city in the country); 200 historical buildings; and many other delights. Most of our colleagues are not aware that Philadelphia has the third most populous downtown in the country, 18 Fortune 500 companies within an hour, more than a thousand retailers in Center City that provide spectacular shopping, or that U.S. News & World Report ranked Philadelphia as number two among the "Best Places to Visit in the U.S."
---
What advice do you have for first-time attendees? Why is the Annual Meeting special to you?
Wherever our meeting is held, first-time attendees always are excited by the wealth of information presented, the education sessions that give them a chance to meet the people whose writings they have read and to ask them questions, by the number and quality of the exhibits, and especially by the collegiality of otolaryngologists from around the world. The meeting is world-class not only to learn, but also to network. First-time attendees should get to know and talk with as many colleagues as possible.
What is Philadelphia's best-kept secret? 
Philadelphia's best-kept secret is everything about the city of Philadelphia. People still think of Philadelphia through the eyes of W.C. Fields. This is not his Philadelphia!
Is there anything else you would like to share?
All of the otolaryngology chairs in the Philadelphia area are good friends. We pride ourselves in collaboration across institutions, and we will join together to do everything that we can to make our colleagues' visit to Philadelphia pleasant, rewarding, and one that they will want to repeat.