Published:
April 28, 2022
---
Showcasing Otolaryngology through Innovative, Optimal Programming and Events
The AMPC received 1,808 submissions for this year's meeting and has created a program that will exceed expectations in quality and breadth.
---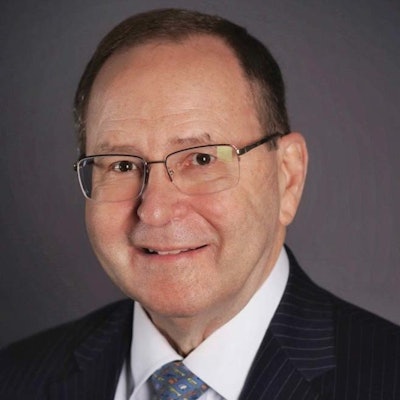 Registration opens this month for our 126th AAO-HNSF 2022 Annual Meeting & OTO Experience that will be held in Philadelphia, Pennsylvania, September 10-14. The Annual Meeting Program Committee (AMPC), under the leadership of Daniel C. Chelius, Jr, MD, has created a comprehensive scientific program that will be augmented by new, innovative features, such as Business Solutions for Breakfast and the CEO Spotlight Series, which will present timely information on pressing topics. The AMPC received 1,808 submissions for this year's meeting and has created a program that will exceed expectations in quality and breadth. We will continue last year's successful new showcase events, the combined Presidents' Reception, the ENTrepreneur Face-off, and the Hall of Distinction presentation, panel discussion, and reception.
We have only been to Philadelphia once in the past, 101 years ago in 1921. Philadelphia is one of the most historic cities in the United States and holds a special place in medical history, including being the home of the first hospital in the U.S., Pennsylvania Hospital. Philadelphia also has an extremely strong history in otolaryngology. In addition to the fabulous historic and cultural exhibits housed in Philadelphia, many otolaryngology artifacts can be seen in the Mütter Museum, so plan some free time to take advantage of these local opportunities.
We are in a period of transition and discovery as we evolve from the longstanding in-person events of the pre-COVID era as we seek the optimal integration of virtual components with in-person meetings while maximizing the appeal and value of each. This year's meeting will offer adjustments from last year's platform with more live streaming for all attendees, and the on-demand component will be delayed for future viewing. Last year during her presidency, Carol R. Bradford, MD, MS, formed the Future of Meetings Task Force to fully investigate and review evolving trends and opportunities in the immediate and long term. The Task Force gave a preliminary report to the Boards of Directors in April, highlighted by a presentation by 360 Live Media, our consultants on the project. The task force, chaired by President-elect Kathleen L. Yaremchuk, MD, MSA, will work with the AMPC and staff to implement incremental changes based on recommendations and comprehensive post-event surveys so we can continue to produce the best otolaryngology meeting in the world.
In addition to reviewing all aspects of content development and presentation, we will be exploring meeting footprint alterations, specialty society collaborations, technology advances, and content dissemination as well as optimizing our relationships with our industry partners to bring exceptional value to all of our stakeholders. We will need your help as we move forward to inform us of your needs and preferences. Your responses will help guide us as we work toward continual improvement of all of our education products.
This year's meeting will have something for everyone no matter what type of practice, what stage of career, or where you are from. There will also be many opportunities to re-engage with friends and colleagues for meaningful social experiences and make new friends.
For those looking for an event that will offer an outstanding scientific program in a relaxed atmosphere that includes a great deal of fun and entertainment, we have another meeting for you. We are hosting the XXXVII Pan American Congress of Otolaryngology-Head and Neck Surgery in Orlando, Florida, June 25-27, 2022. The first Congress was held in Chicago, Illinois, 76 years ago. The program committee has created an exceptional schedule of scientific offerings presented by over 300 internationally known faculty in a fabulous location, Caribe Royal, in Orlando. The meeting will be augmented by a number of can't-miss social activities all will enjoy. You can register for this meeting at https://www.panamorl2022.org/.
I urge all members to take part in this year's Academy elections that open May 9 and will be open until June 9. Leadership will be at a premium as we are undergoing significant changes in the U.S. healthcare system. This year we have added video presentations of the candidates to their written responses, all of which are linked for review on the ballot. I hope you will spend the two minutes or so that it will take to vote to choose your future leaders and beat our average participation rate of 12.5%.
I look forward to seeing you all in Philadelphia for our 126th Annual Meeting & OTO Experience in September.