Published:
November 17, 2023
---
Stories from the Road: Organizing and Implementing a Global OHNS Research Initiative
Read more about the mission and vision of the Global OHNS Research Initiative.
---
Gaelen B. Stanford-Moore, MD, MPhil
---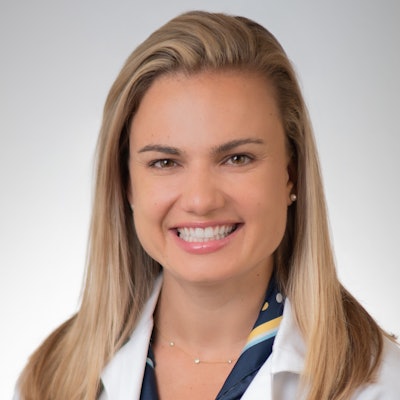 The 2015 Lancet Commission on Global Surgery reported that an estimated five billion people lack access to safe, timely, and affordable surgical services, but the burden of otolaryngology-head and neck surgery (OHNS) conditions remains under-researched.
The Global OHNS Initiative was founded in 2020 by a group of like-minded otolaryngology providers and researchers, including faculty, trainees, students, audiologists, and speech pathologists, many of whom are AAO-HNS members. Following are the Global OHNS Initiative mission and vision:
Mission: To advance the availability, accessibility, and quality of global OHNS subspeciality care through research and advocacy
Vision: Universal access to high-quality, safe, timely, and affordable care for those with OHNS conditions
This 501(c)(3) nonprofit is a global coalition that seeks to foster collaborative research to advance otolaryngology-head and neck surgery care with an emphasis on resource-constrained health systems. Additional objectives include informing global and national health policy from the otolaryngologist perspective, strengthening research capacity in low- and middle-income countries (LMICs) through mentorship and collaboration, and understanding barriers to training and availability of resources for global OHNS care delivery. The effort has been collaborative from the beginning, with a particular emphasis on diversity in backgrounds, training levels, and geography. All are welcome to join who share a vision for universal access to OHNS care. 
Over the past three years the initiative has grown exponentially. The map below displays active participants in the initiative—including more than 270 members from over 58 countries—and six WHO regions. Importantly, over 50% of members are from LMICs. Members come together on monthly large group calls that feature expert presentations, discussion about potential research questions, and a research lab meeting that reviews ongoing and proposed projects and their needs. The diversity of perspectives represented in this grassroots effort strengthens the work to conduct high-quality research and to translate that into changes in programs and policy.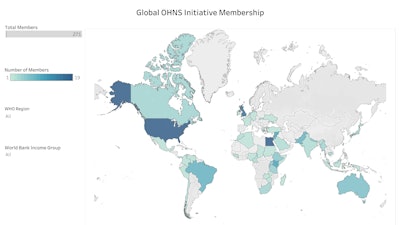 Current Initiatives
The Global OHNS Initiative is conducting many research and advocacy projects. Here are samples of this work from project leads.
GOHNS Initiative Haiti Residency Curriculum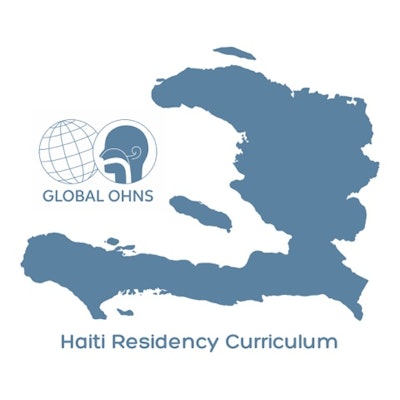 "The political situation in Haiti has largely disrupted service delivery and ENT residency training at the Hôpital de L'Universite d'Etat d'Haiti (State University of Haiti). The Global OHNS Initiative developed a curriculum that has enabled residents to continue with training through online didactic lectures with speakers drawn from across the globe. For practical skills, the group is exploring simulation such as temporal bone dissection on 3D-printed temporal bones. We are still very much in need of partners to give lectures and share ideas on how to promote remote learning for our Haitian colleagues. This project is an example of how the Global OHNS Initiative uses our global network to advocate for improved education of OHNS pathology in order to facilitate improved care, delivering to all."
—Doreen Nakku, MD, senior lecturer, Department of ENT Surgery, Mbarara University of Science and Technology, Uganda
---
GOHNS Delphi Studies
"The Delphi studies were a series of two studies conducted to develop expert consensus on the priority otolaryngology conditions and procedures worldwide, for both adults and children. The studies administered three rounds of iterative surveys to a group of expert otolaryngologists from around the world to develop a consensus on OHNS procedures and conditions for which every national health system should be capable of caring. In the context of the broader Global OHNS Initiative's mission to advance access to high-quality, timely, and affordable OHNS care globally, these studies were a preliminary step to help characterize the burden of OHNS disease and to identify potential gaps in care and priority areas for advocacy efforts."
—Sarah Nuss, BS, 4th-year medical student, Warren Alpert Medical School of Brown University, United States
---
GOHNS Research Mentorship Program
"The Global OHNS Initiative seeks to improve care quality in otolaryngology subspecialties globally and build research capacity tailored to the specific needs of OHNS. A key component of this initiative is a mentoring program that fosters relationships between members from both low- and middle-income countries (LMIC) and high-income countries (HIC). This program particularly aims to strengthen the mentorship skills of mentors in LMICs, ensuring a sustainable model for ongoing collaboration. Given the challenges in global OHNS research, there's a demand for a structured methodology to address these issues. To meet this need, a conceptual framework has been proposed. This framework accentuates effective mentor-mentee interactions tailored to the mentee's needs, and it emphasizes the importance of a continuous, beneficial relationship between both parties. This model has broader applicability potential across different surgical disciplines within the realm of global health."
—Estephania Candelo, MD, MSc, of Colombia, research fellow, Department of Otolaryngology (ENT)/Head and Neck Surgery, Mayo Clinic in Florida
---
A few quotes from our members:
"The GOHNS has helped me gain a more diverse view of OHNS care across the world, while allowing me to learn and grow from the experiences of others. It has also helped solidify my ambitions of taking an active role in advocating for improved care not only for my own country but for those around the world."
—Joshua Wright, MBBS, of Jamaica, research fellow in the Department of Head and Neck Surgery and Communication Sciences, Duke University, United States
---
"The Initiative has been a safe place where I can boldly share my perspectives, challenges, and triumphs. It has been a place of inspiration where I realize, more often than not, that I am not alone! It is a global family of OHNS that is truly set out to change the world!"
—Fiona Kabagenyi, MMed, lecturer, Department of Ear Nose and Throat, Makerere University Paediatric ENT, Kampala, Uganda 
---
"The initiative is a community, with young to senior colleagues interacting without barriers, to better ENT access through shared experiences and filling the global ENT research gaps. During the four years of its existence, I have interacted with many wonderful, selfless people who have instilled confidence and hope in the work that we are doing."
—Samuel Ndemo Okerosi, MBChB, Mmed, consultant ENT surgeon, Kenyatta National Hospital; Kenya Ear Nose Throat Society (KENTS) executive committee member; president, Global OHNS Initiative
---
"Research is a promising tool to improve the lives of those suffering unjustly, but conventional metrics of research success seem shortsighted when patients are facing overwhelming barriers to care. My friends and colleagues in the Global OHNS Initiative encourage me to focus on pragmatic outcomes, such as empowering researchers in resource-constrained settings and doing the hard work to translate research findings into better healthcare. They have shown me the importance of creating new knowledge in global health, and they give this work a necessary sense of urgency."
—Rolvix H. Patterson, MD, MPH, PGY-4 resident, Department of Head and Neck Surgery and Communication Sciences, Duke University, United States; vice president, Global OHNS Initiative
---
"The Initiative is a place for me where I am able to learn from people all over the world. Getting to hear different perspectives from mine and working with coauthors from around the world is both enriching and mind opening. It enables me to become a better otolaryngologist as well as a better person."
—Sharon Ovnat Tamir, MD, chair, Department of Otolaryngology/Head and Neck Surgery, Assuta Asdod University Hospital, Faculty of Health Sciences, Ben Gurion University of the Negev, Israel