---
Cecelia Damask, DO, Selected as Next Annual Meeting Program Coordinator
In this role, she will offer her innovative and visionary leadership to the further development of a state-of-the-art education Annual Meeting program.
---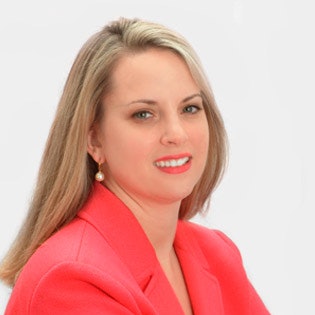 The Academy is pleased to announce the selection of Cecelia Damask, DO, for the position of AAO-HNSF Annual Meeting Coordinator. Dr. Damask will serve as Coordinator-elect, working in collaboration with Daniel C. Chelius, Jr., MD, current Annual Meeting Program Coordinator, from now through the end of the AAO-HNSF 2024 Annual Meeting & OTO Experience in Miami, Florida. She will assume the role as Coordinator immediately following the 2024 Annual Meeting.
Dr. Damask's passion for continuing medical education has been centered on innovative education formats. As a member of the Annual Meeting Program Committee, she was appointed by Dr. Chelius to serve as the leader of the Educational Innovation Task Force and helped develop the format and programming for the highly rated Great Debates.
"I am thrilled to build on the strong scientific program formats established by Dr. Daniel Chelius and Dr. Mark Wax. I look forward to introducing new and state-of-the-art education formats and learning modalities at the Annual Meeting in the years to come in this leadership position," shared Dr. Damask.
Dr. Damask serves as the Chair of the AAO-HNS Allergy, Asthma, and Immunology Committee and is also a member of the Audit Committee. She is the past coordinator of education for the American Academy of Otolaryngic Allergy (AAOA), and she is a board-member-at-large for the American Osteopathic Colleges of Ophthalmology and Otolaryngology-Head and Neck Surgery (AOCOO-HNS).
Dr. Damask has presented on various allergy topics at the AAO-HNSF Annual Meeting as well as American Rhinologic Society (ARS) and AAOA meetings. She is a co-chair for the AAO-HNSF clinical practice guideline being developed on allergen immunotherapy and served as an editor for the recently published International Consensus Statement on Allergy and Rhinology: Allergic Rhinitis – 2023.
Dr. Damask is a comprehensive otolaryngologist, with a specialty focus on allergy, asthma, and sinus diseases. Her clinical private practice has a special concentration on biologics and treating allergic disorders, including inhalant allergy, food allergy, asthma, atopic dermatitis, eosinophilic esophagitis, and urticaria.
She is a native of Chicago, Illinois, and received her undergraduate degree from Northwestern University. She received her DO from Midwestern University and completed her residency training at the Ohio University College of Osteopathic Medicine.
About the Selection Process
President Kathleen L. Yaremchuk, MD, MSA, appointed a search committee for the Annual Meeting Program Coordinator leadership position. A call for candidates was held in early 2023, with a strong application pool for the search committee to review. The committee made their recommendations to the AAO-HNS/F Executive Committee (EC) and Board of Directors (BOD). The selection of Dr. Damask was endorsed by the EC on April 11, and subsequently approved by the BOD on April 15.