---
Tips on Starting and Building upon an Endocrine Surgery Practice
Starting an endocrine surgical practice is not a daunting task, but it requires prudent consideration of certain key elements with your referring physicians.
---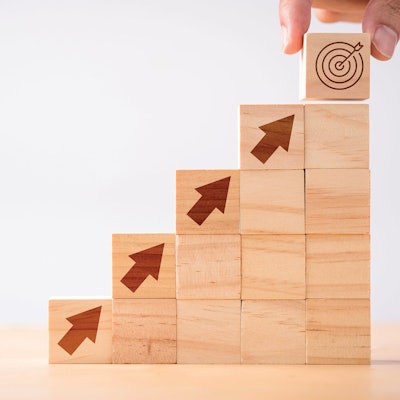 Vaninder K. Dhillon, MD 
---
Starting an endocrine surgical practice is not a daunting task, but it requires prudent consideration of certain key elements with your referring physicians. Before we discuss the tips on building a practice, it is important to establish yourself among your cohorts. This may require doing some early research on the referring network before you start practice and reaching out within the network to introduce yourself. Having business cards with cell phone and email contact information is key. I have found that this is the best way to create genuine and long-lasting referrals because it makes you accessible. So, give that 10-digit number freely—it goes a long way to ask a question and/or discuss a patient. Other important places to market for referrals are social media platforms, online, and through your hospital system. An Instagram or Facebook profile is the most contemporary way patients find doctors. It is important to consider a profile in the social media world, and at minimum, update your profile page on Doximity, which is a well-established (and free) online network of physicians open for patient reference. 
Once you have knowledge of your referring network, consider the elements of a strong endocrine surgical practice. Key elements include in-office ultrasonography, fine-needle aspiration (FNA) capability, laryngoscopy, and patient counseling and preoperative planning education. 
According to the 2015 American Thyroid Association (ATA) Guidelines, thyroid sonography is important in assessment of a thyroid nodule—parenchyma, size, location, and characteristics, including the presence/absence of any suspicious lymph nodes in the central and lateral compartments. In-office ultrasound is an asset for any endocrine surgeon for assessment of thyroid nodules, as well as anatomical assessment of a nodule (i.e., whether it is located posteriorly or adherent to the tracheal wall). In the assessment of parathyroid disease, in-office ultrasound can allow a surgeon to localize potential adenoma candidates in patients with outside nonlocalizing scans. Furthermore, in-office ultrasound allows for potential capability for FNA. According to the ATA, FNA is the procedure of choice in the evaluation of thyroid nodules when clinically indicated. This is a strong recommendation. Common obstacles in establishing FNA in office is the setup, including having cytologic preparatory materials as well as a cytopathologist to evaluate the needle aspirate for yield prior to submission. Additionally, there is added time to clinic visits, training, equipment to be purchased, and documentation requirements to obtain adequate reimbursement. FNA may be the procedural part of your clinic that you focus on as a long-term growth goal rather than an upfront cost. 
All patients undergoing endocrine surgical evaluation should be counseled on the risks, benefits, and alternatives to surgery. Thyroid and parathyroid surgical pathology requires intervention that puts major structures in the neck at risk: the parathyroid glands and the recurrent laryngeal nerves that are responsible for mobility of the vocal folds. The risks for hypocalcemia and vocal fold immobility are real and nonnegligible. It is important that patients undergoing thyroid surgery be counseled on the risks for voice and swallow concerns postoperatively and, very rarely, airway concerns requiring tracheostomy if there is a bilateral vocal fold paralysis. Laryngoscopy or direct visualization of the larynx is the primary means to evaluate laryngeal function prior to and after surgery. This practice is advocated by the ATA, the American Head and Neck Society (AHNS), and the American Academy of Otolaryngology–Head and Neck Surgery. Patients may consider seeing a laryngologist and/or speech-language pathologist who may perform a videostroboscopy if there is any subjective voice or swallow concerns pre- and postoperatively, as this allows for further evaluation of laryngeal dysfunction. Recently the AHNS published a consensus statement on the role of these examinations when determining immediate and partial laryngeal dysfunction after thyroid and parathyroid surgery. 
Lastly, patient education in the form of informed consent and information on thyroid and parathyroid disease, indications for surgery, and pre- and postoperative instructions are essential in establishing you as the expert. Being able to educate the patient on disease pathology, thyroid cancer staging, and various treatment options also helps to identify you as the expert. This information and the newer technologies and techniques are not always straightforward, so it is important to give the patient access to information they can review after the visit. 
A strong tactic in establishing surgical expertise is provision of resources for patients in the form of illustrated pamphlets, media, and postoperative education. These help to set expectations, cut down on unnecessary phone calls, and offer a cohesive set of guidelines for nursing and medical assistant staff to follow. One strategy may be to provide, during the initial visit, a handout with a list of trustworthy websites, including ATA and American Joint Committee on Cancer, with its explanation of thyroid cancer staging. Then, on a second preoperative visit, information about surgery and postoperative instructions may reinforce the surgical plan with patients. With electronic medical record availability, providing these handouts through templates makes them fast and feasible, requiring little time and effort to allow for improved patient education and satisfaction in your practice.
By no means are the tips described here exhaustive of how to establish an endocrine surgical practice. Overall, it takes time to establish a successful endocrine surgical practice. It also takes persistence and patience. The key building blocks to getting there include familiarizing oneself with in-office based procedures, implementing them into practice, and working with a supportive referral network. Ultimately, provision of up-to-date surgical care for thyroid and parathyroid disease requires quality surgical care and investing the time in patient education and outcomes.