---
Section Spotlight: Highlights from the BOG
The BOG Committees have been busy and productive, and during the meeting, they identified some of their achievements.
---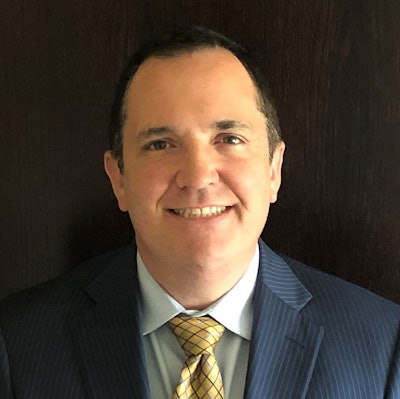 Lance A. Manning, MD, Chair, Board of Governors
---
The virtual AAO-HNS/F 2021 Spring Leadership Forum & BOG Spring Meeting was a great success, featuring a wide breadth of advocacy issues, a futuristic view of healthcare economics, as well as best practices. The well-attended, day-long session featured multiple prominent, enlightening speakers. Innovation in the Business of Medicine was the focus of a thought-provoking interview with business leader and entrepreneur Mark Cuban. He discussed promising, interesting, and disruptive healthcare technologies, the financial condition of healthcare systems, and the growing trend in the consolidation of physician practices through mergers, hospital system acquisitions, and venture capital purchases.   
There were two outstanding speakers on legislation and advocacy representing both ends of the political spectrum: Wendell Primus, PhD, senior policy advisor on budget and health to Speaker Nancy Pelosi (D-CA), and Representative Larry Buchson, MD, (R-IN) who is a cardiovascular surgeon. They discussed the rapidly changing healthcare political landscape in Washington, DC, and the current national healthcare legislative agenda. They engagingly addressed the erosion of the Medicare conversion factor, scope of practice issues with regard to mid-level providers, and the top healthcare priorities for the 117th Congress. Both speakers took questions about the divisive political climate and discussed opportunities for bipartisanship to effectuate needed change in our nation's healthcare system.  
We heard from the current president of the American Medical Association, Susan R. Bailey, MD. As she continues to lead the house of medicine during one of the most trying times in recent history—the COVID-19 pandemic—she shared her wisdom and vision regarding the lasting effects of COVID-19 on the practice of medicine.
The final guest speaker of the day was Gabrielle Felder, MPH, the director of research and consulting for the Just Communities organization. She gave an enlightening presentation on cultural competence and growing diversity among our patients. She shared her knowledge as a unique expert in human relations to help us learn how to consciously work with people from a diverse cross-section of society along the lines of age, disability, ethnicity, gender, gender identity, geographic location, primary language, race, religion, sexual orientation, and socioeconomic status.  
The BOG Committees have been busy and productive, and during the meeting, they identified some of their achievements. A highlight among the excellent presentations by the BOG Committee leaders was the introduction of the Society Management Tool Kit by Samantha Anne, MD, and Boris Chernobilsky, MD. This new tool kit provides a detailed road map and compendium of comprehensive resources for local and regional otolaryngology societies to start or expand their respective efforts in society administration and engagement, legislative affairs and government relations, and education programming.
Following the AAO-HNS/F 2021 Spring Leadership Forum & BOG Spring Meeting, the work of the BOG continues. In addition to the other ongoing BOG Committee work, we are excited to have several continuing efforts that synergize with the recently announced update to AAO-HNS/F Strategic Plan initiatives. The AAO-HNS/F announced new goal statements with a specific area of focus in the business of medicine. The BOG continues to work toward developing a Business of Medicine Management Program in Healthcare Operations and Leadership. We are endeavoring to partner with our colleagues at ASCENT and through AAO-HNSF Practice Management Education Committee members to assist in these efforts. Ideally this BOG program will be a comprehensive framework and stepwise overview of fundamental healthcare operations, leadership, and management topics.  
Finally, the BOG is excited and energized by the many new and ongoing programs, as the Academy continues to provide the support to improve the efficiency and success of otolaryngology practice for members and their associated otolaryngology societies.  
I look forward to seeing everyone in person ahead of the AAO-HNSF 2021 Annual Meeting & OTO Experience in Los Angeles, California, on October 2 for BOG events.