---
Live and IN-PERSON in Los Angeles: A Time of Renewal and Refreshed Perspective
Under the leadership of our President, Carol R. Bradford, MD, MS, the AAO-HNSF has been committed to holding an in-person Annual Meeting & OTO Experience in Los Angeles to celebrate our 125th anniversary.
---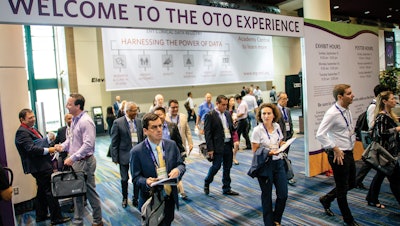 Note from James C. Denneny III, MD, AAO-HNS/F Executive Vice President and CEO
Under the leadership of our President, Carol R. Bradford, MD, MS, the AAO-HNSF has been committed to holding an in-person Annual Meeting & OTO Experience in Los Angeles to celebrate our 125th anniversary. Annual Meeting Program Coordinator, Daniel C. Chelius, Jr., MD, and the Annual Meeting Program Committee have done a fabulous job preparing the hybrid meeting that will include a number of innovative features this year. We received official notification from the authorities in California and Los Angeles that large-scale medical meetings will be open for full attendance this fall. This includes both domestic and international attendees. To ensure the best safety possible for our attendees, staff, and local personnel, we will be employing the services of CLEAR to manage COVID-19 precautions, documentation, and testing issues. Our whole team is very excited to forward this welcome news as we emerge from the pandemic in what will be the first specialty-wide, in-person meeting over the last two years. Please join us for a state-of-the-art scientific program, and camaraderie and fellowship with your colleagues.
Daniel C. Chelius, Jr., MD
AAO-HNSF Annual Meeting Program Coordinator
---
As I write this morning, my younger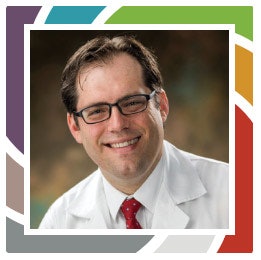 daughter is at Texas Children's Hospital giving assent to be part of the first wave of 5-12-year-olds in a phase 2/3 COVID-19 vaccine trial. She's staring down a nasopharyngeal swab, a blood draw, and a 33% chance of receiving placebo, and her sharp little mind understands exactly the pain and risks of each of these. But her response has been courage, joy, and hope. 
All around us, there are similar, small changes in the ways we see our world and this pandemic with encouraging shifts in domestic epidemiologic data, formal relaxations in social distancing policies, and improving economic reports in our health systems. Although parts of our world continue to battle strong COVID-19 surges, many signs in the United States point to brighter days soon and to an epic reunion for our otolaryngology community at the 125th AAO-HNSF Annual Meeting & OTO Experience in Los Angeles, California, October 3-6, 2021.  
Over the past month, we have received a record number of late-breaking scientific abstracts—almost double that of previous years—and have added one hour of late-breaking oral presentations for basic/translational science and another hour for late-breaking clinical/systems-based science as well as nearly 30 late-breaking scientific poster presentations. We've had an excellent response to the call for submissions for both the annual "SIM Tank" education simulator competition and the inaugural "ENTrepreneur Faceoff" innovation competition. After presentation notifications went out to the Call for Science submitters in early June, I was encouraged to hear both excitement from accepted courses and disappointment from those deferred this year as both sentiments equally revealed enthusiasm for the 125th Annual Meeting. 
As has been the case for the past 125 years, this year's scientific and education program will offer attendees the chance to continue to explore the breadth and depth of our field. The outstanding presentations selected though a highly competitive process draw special attention to the cutting-edge care we provide and to the discoveries we advance. In concert with the critical aims of the 125 Strong Campaign, the education program will also focus on the concepts and tools of individual and communal wellness that we must pursue to continue our callings and to provide truly equitable healthcare for all. Please see below for a brief preview of a small portion of the offerings on Diversity, Equity, and Inclusion and Wellness. 
While I am ecstatic to learn of colleagues making travel plans for Los Angeles, I also know that many will be unable to attend due to institutional policies, financial realities, and the burden of an ever-increasing volume of care responsibilities as society returns to life and the burden of otolaryngic disease increases. For these colleagues, we have planned a robust virtual component to the meeting with a new platform that will offer both livestreamed and prerecorded versions of education content. However, in addition to the discussions on wellness presented in the Panel Presentations and Expert Lectures in Los Angeles, I believe the Annual Meeting itself is a critical component of wellness for many attendees. Certainly, there is a chance to practice wellness with colleagues during our 5K OTOs on the Run, morning yoga sessions sponsored by WIO, and countless impromptu reunions. But more so, it is a time of renewal and refreshed perspective away from our busy practices. It is a time to be inspired by conversations with thought leaders from around the world. It is a time to reconnect with classmates, mentors, and friends, and in doing so, to reconnect with our common past and our core purpose. At a time when many forces attempt to define our identity in terms of our value in a business model or a health system or as a practical commodity, this meeting is a chance to reenergize our passion for who we define ourselves to be.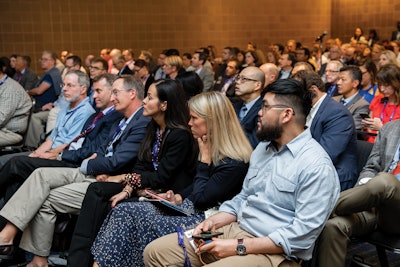 I believe I actually yelped during a recent faculty meeting upon reading the news that my institution will begin supporting professional travel again on October 1, 2021, several days before the opening of our meeting. Much to my colleagues' brief confusion, I began playing the song "California" by Phantom Planet in the background of our Zoom call. It's a great song, full of longing, reminiscing, and hope to return to California. I am grateful that my local leadership has recognized the importance of professional connection to my and my colleagues' personal wellness and has decided to support our return to participation in medical meetings. I sincerely hope that leaders across the county will recognize the same and move to empower all care providers. With hope, see you in LA.