---
A Virtual Meeting about Real Guidelines
After the first virtual meeting of the Guideline Task Force (GTF) in November 2020, it is an opportune time to look back over 15 years of guideline development.
---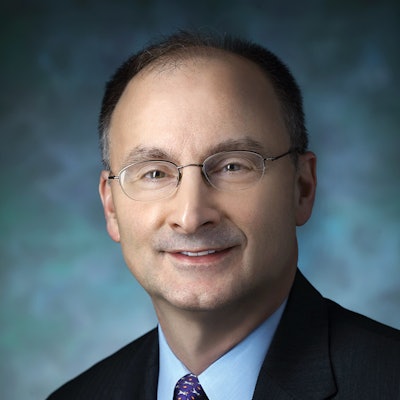 David E. Tunkel, MD, Chair, Guideline Task Force
---
After the first virtual meeting of the Guideline Task Force (GTF) in November 2020, it is an opportune time to look back over 15 years of guideline development. While the pandemic made in-person interactions impossible, the Zoom platform and the resourceful efforts of Nui Dhepyasuwan, Director for Quality and Performance Measurement, and Taskin Monjur, Senior Manager for Quality Product Dissemination, allowed for an extremely efficient and productive meeting. The highlight was the live presentation of "What Is New in Guideline Development and Dissemination," by Holger Schünemann, MD, MSc, PhD, of McMaster University, who leads the GRADE working group as well as co-chairs Cochrane Canada. We also evaluated a record number of abstract submissions (10!) for guideline and consensus statement development, representing a wide range of topics in otolaryngology.
The charge of the GTF is to (1) guide the Academy's initiatives in the development of otolaryngology-specific guidelines, (2) assist the Foundation in prioritizing the topics for guideline development, (3) review guidelines from other organizations for potential endorsement by the Foundation Board, (4) serve as liaisons between the Academy and subspecialty societies regarding quality in otolaryngology, and (5) assist with appropriate society representation on guideline development panels. The quality products that are produced are Clinical Practice Guidelines (CPG), supported by high-quality evidence and often produced by multidisciplinary panels, and Expert Consensus Statements (ECS), formerly Clinical Consensus Statements, created from a defined method of assessing consensus from a group of experts where evidence may not be as strong.
The GTF has grown in size, with representatives selected by the leaders of otolaryngology societies and committees.
The GTF now has representatives from the following groups:
Administrator Support Community for ENT (ASCENT)
American Academy of Otolaryngic Allergy (AAOA)
American Board of Otolaryngology-Head and Neck Surgery (ABOHNS)
American Broncho-Esophagological Association (ABEA)
American Head and Neck Society (AHNS)
American Laryngological Association (ALA)
American Neurotology Society (ANS)
American Otological Society (AOS)
American Rhinologic Society (ARS)
American Society of Geriatric Otolaryngology (ASGO)
American Society of Pediatric Otolaryngology (ASPO)
Society of Otorhinolaryngology and Head-Neck Nurses (SOHN)
Triological Society (TRIO)
The GTF meetings are also attended by:
AAO-HNSF Coordinator for Research and Quality
AAO-HNSF Coordinator for Education
AAO-HNS Board of Governors (BOG) representative
Section for Residents and Fellows-in-Training (SRF) representative
Editor in Chief, Otolaryngology–Head and Neck Surgery and OTO Open
Guideline leadership and methodologists, including the Past Chairs of the GTF, Richard M. Rosenfeld, MD, MPH, MBA, and Seth R. Schwartz, MD, MPH
AAO-HNSF staff and leaders, including the executive vice president and CEO, senior directors, directors, and managers for Research and Quality, Communications, and Education.
The following quality products have been completed and published in the last 24 months: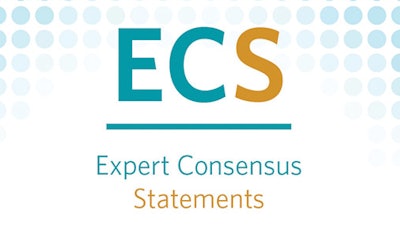 Expert Consensus Statements*
Pediatric Drug-Induced Sleep Endoscopy (January 2021)
Ankyloglossia in Children (April 2020)
Balloon Dilation of the Eustachian Tube (June 2019)
Clinical Practice Guidelines
Opioid Prescribing for Analgesia after Common Otolaryngology Operations (April 2021)
Ménière's Disease (April 2020)
Nosebleed (Epistaxis) (January 2020)
Sudden Hearing Loss-Update (August 2019)
*In fall 2020, the GTF voted to change the name of Clinical Consensus Statements to Expert Consensus Statements and the AAO-HNSF Executive Committee approved this name change. The change applies to all upcoming documents planned for publication, while all published CCSs will retain their names.
An update to CPG: Tympanostomy Tubes in Children, originally published in 2013, is drafted and entering the review process. In addition two ECSs are in progress—ECS: Dysphagia in Head and Neck Cancer and ECS: Persistent OSA After Adenotonsillectomy.
The utility and impact of the guideline products are perhaps best measured by the number of downloads and citations as seen in the table to the right.
All CPGs and ECSs are available for download on www.entnet.org. CPGs are published as full articles, executive summaries that concisely display the action statement recommendations, and plain-language summaries, which are helpful for patient education and shared decision making. Academy members can become involved in the guideline development process by submitting topics for future products, participating in development panels through committee or society membership, or reviewing drafts of the manuscripts during peer review or public comment. We encourage you to read the guidelines, incorporate the recommendations into your practice, disseminate the recommendations to colleagues and patients, and, of course, evaluate these quality products as we modify and update them.