Published:
March 20, 2023
---
Reflections from AAO-HNSF International Visiting Scholarship Awardee
An early-career otolaryngologist shares her experience in the AAO-HNSF IVS Program.
---
Ágnes Szakács-Paál, MD, from Odorheiu Secuiesc, Romania
---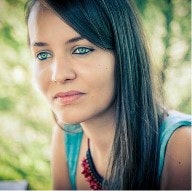 My name is Ágnes Szakács-Paál, I am an otolaryngologist-head and neck specialist from Romania. For as long as I can remember, I have always been fascinated by medicine. Practicing as a doctor is a complex and exciting mission. Making a real difference to people's lives by helping alleviate pain and suffering is a constant source of happiness and satisfaction for me.
Otolaryngology-head and neck surgery, as the name suggests, embraces great variety. It is a little bit of everything—a specialty of extremes, from airway emergencies to facial plastics and from tonsils to skull base surgery. In this field I have found my niche.
I first learned about the American Academy of Otolaryngology–Head and Neck Surgery Foundation's (AAO-HNSF) International Visiting Scholarship (IVS) Program while browsing on the Academy's website. I had been interested in the idea of a medical experience at a cutting-edge institute in the United States for some time. However, until I discovered the IVS Program, that idea seemed an unattainable dream. My main motivation for wanting to come to the U.S. was to learn about innovations within the specialty that I could then use in my job in Romania.  I was thrilled to be accepted into the program.
My IVS observership took place at the renowned New York–Presbyterian/Weill Cornell Medical Center under the supervision of Michael G. Stewart, MD, MPH, chair of the Department of Otolaryngology-Head and Neck Surgery. I had the distinct honor to join Dr. Stewart and his medical team, attending a variety of surgeries performed by gifted experts.
Attending the AAO-HNSF 2022 Annual Meeting & OTO Experience in Philadelphia, Pennsylvania, was the icing on the cake during my visit to the U.S. Because the Annual Meeting is such a huge congress, I spent considerable time planning how to make the most of the event. It was a great occasion for networking. I had the chance to meet in-person with legendary physicians and authors of specialty books that helped shape my knowledge from the beginning of my medical career. I attended wonderful lectures about surgical management of childhood hearing loss and head and neck oncology, just to mention a few topics. The sessions were interactive and practical. 
A key observation I garnered from my experience as an IVS participant wasn't necessarily the difference between the high-tech operating rooms and abundance of resources in the U.S. and the fairly modest circumstances in my country, but the fact that devotion, hard work, professional attitudes, and open-mindedness are decisive. This IVS experience gave me confidence to believe that I can make a difference.
The AAO-HNSF IVS Program experience was a milestone in my career—beneficial to my patients and myself as a person. I encourage all my colleagues to apply to and experience this wonderful scholarship opportunity. The IVS had a great impact on my personal and professional development. It was a real physical and emotional journey, a once-in-a-lifetime opportunity.
I would like to thank the AAO-HNSF for giving me the chance to be part of this wonderful initiative. Thanks to the generosity of the philanthropists who support this great cause: Because of you, the world is a little bit brighter. I couldn't be more grateful!