---
Presidential Citations 2022
The Presidential Citations are given to individuals who have had a profound influence on the AAO-HNS/F President's life and otolaryngology career. President Ken Yanagisawa, MD, has selected these individuals for their outstanding contributions.
---
Please join President Ken Yanagisawa, MD during the Opening Ceremony, Sunday, September 11, at 8:00am (ET), as he recognizes the impact these individuals have had on him personally and professionally.
---
Debbie Osborn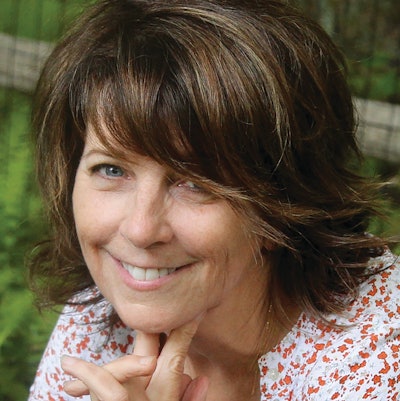 Ms. Osborn is a true trailblazer who initiated and then spearheaded my avid interest in advocacy. As Executive Director of the Connecticut ENT Society, Connecticut Society of Eye Physicians, Connecticut Dermatology and Dermatologic Surgery Society, and Connecticut Urology Society, she had the vision many years ago to bring a coalition of over 1,000 doctors in the state of Connecticut together to speak with one unified voice to our legislature and to our payers. She initially arranged for me to meet with many of our key state senate and house leaders during our annual legislative and Doctors Days, and then sharpened my abilities to draft, edit, and deliver testimony to our legislature. Our teamwork continues to yield many successes and advances.
Her fierce drive and dynamic energy backed by her unyielding perseverance to support and assist all physicians in our state has strengthened our voice and brought recognition and attention by Capitol legislators and private payers alike. She is the heartbeat of the Connecticut ENT Society—the force organizing medical, legal, and regulatory education; establishing and fostering relationships with key legislative contacts to enlighten them and garner their support for our issues and concerns; and advancing public relationship projects and campaigns.
Ms. Osborn has enriched my skills as a physician on many fronts well beyond my clinical skills, and I am delighted to recognize her with a 2022 AAO-HNS Presidential Citation.
---
Betty Sullivan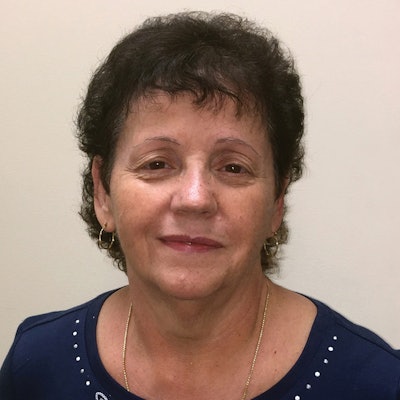 Ms. Sullivan is the most remarkable administrator who I have ever had the privilege to work with. She has served as the Practice Manager for Southern New England Ear, Nose, Throat and Facial Plastic Surgery Group, LLP, for over 30 years and epitomizes the consummate manager who builds and maintains practice efficiency and success. 
Her indefatigable work ethic, exceptional business acumen, and resolute loyalty have been invaluable in helping me to navigate our practice through the challenges of payer reimbursement issues, mounting human resource concerns, including the plethora of COVID-19 problems over the past few years, and managing our staff of 80 employees. The fact that we have over 20 employees who have worked for our company for over 30 years is directly attributable to her management style and communication skills. She provides leadership with utmost professionalism and kindness to all members of our organization incorporating fair-mindedness and foresight to foster harmony and unity. She is the proverbial "glue" of our practice.
As we embark on ever-evolving practice challenges, Ms. Sullivan and I will continue to work closely together to guide our organization forward, forging ahead with innovative solutions and implementations. It is an honor to recognize Ms. Sullivan with a 2022 AAO-HNS Presidential Citation. 
---
Eiji Yanagisawa, MD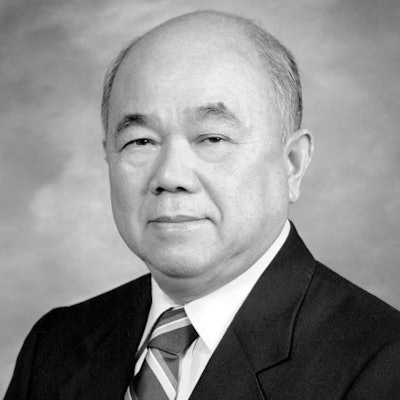 My father, Dr. Eiji Yanagisawa, Clinical Professor of Surgery at Yale University School of Medicine, has served as my role model and my inspirational mentor from childhood to the present time. He founded our practice, Southern New England Ear, Nose, Throat and Facial Plastic Surgery Group, in the 1960s with Dr. Howard Smith, and the practice has grown and flourished for over 60 years.
He graduated from Nihon University School of Medicine and came from Japan to Yale otolaryngology residency on a Fulbright Scholarship. He worked in private practice for his entire career. He profoundly influenced the training and development of over 100 Yale residents, encouraging their participation in clinical research as they spent countless hours working in his legendary basement video studio. 
His numerous leadership roles included President of the American Broncho-Esophagological Association (ABEA) and Vice President of the Eastern Section of the Triological Society; he also received Presidential Citations from the American Academy of Otolaryngology–Head and Neck Surgery (AAO-HNS), American Otological Society, American Laryngological Association (twice), and Triological Society; he also received the Chevalier Jackson Award from the ABEA and lifetime achievement awards from AAO-HNS and the Politzer Society. As he gained international recognition for his work in photographic and video documentation in otolaryngology, Dr. Eugene Myers affectionately called him the "photo-laryngologist!"
My father initiated my interest in otolaryngology and cultivated this interest throughout my training. His absolute dedication, expectation of attainable perfection, and Herculean work ethic toward his patients and profession were admirable and contagious. 
He taught me the secrets of optimal patient care, including a warm greeting, the power of careful empathetic listening, and treating all with honesty, compassion, and respect. He, along with my (deceased) mother, June, have been my steadfast champions. It is my greatest honor to present a 2022 AAO-HNS Presidential Citation to Dr. Eiji Yanagisawa.
---
Yanagisawa Family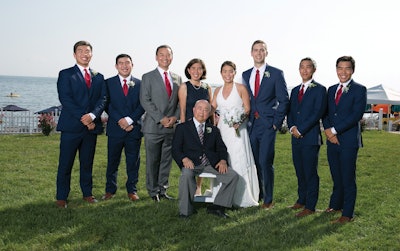 My wife, Julia Shi, MD, is the singular reason I have attained the successes and achievements of my personal and professional career. Her unwavering support and understanding through college, medical school, residency, and throughout my 30 years of private practice have allowed me to challenge and develop my expanding horizons and directions. Her multiple roles include serving as the medical director for the CMU/APT Foundation, which treats substance abuse patients.
Julia's common sense, calm and reassuring demeanor sprinkled with humor, and consistent principles of fairness and honesty have always steered me in the right direction. Whenever challenging times arise, Julia always provides the understanding, balance, and thoughtfulness to fashion logical and effective options and resolutions.
Our most precious gift is our five children— Katie (and husband Ben and daughter Fallon), Michael, Mark (and fiancée Shauna), Jon, and Kevin. Throughout my career, I have always focused my priorities on family, nurturing their growth, successes, and blossoming careers. Without my children, I would never have pioneered and run our girls softball little league, coached so many sports and officiated so many swimming meets, sharpened my sports photography skills, or attended so many musical recitals. Thanks to them, I expanded my participatory and leadership roles in a wide variety of nonmedical venues. 
The joys and bonding that all of these endeavors brought and all of my family's accommodations and understanding when work obligations pulled me away are immensely cherished and appreciated. It is with great joy and adoration that I present a 2022 AAO-HNS Presidential Citation to the Yanagisawa Family.