---
Patient Care at the Center of Research and Quality
Vikas Mehta, MD, MPH, Research and Quality Coordinator, highlights the strategic direction and efforts of all the AAO-HNSF Research and Quality programs.
---
Vikas Mehta, MD, MPH, Research and Quality Coordinator
---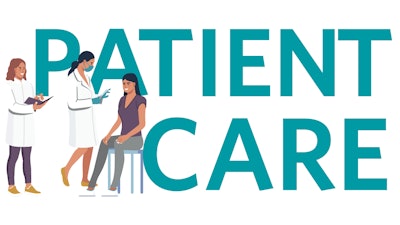 Outlined in this month's issue are the major projects undertaken by the Research and Quality (RQ) business unit over the past year. Overall, our major accomplishments and focus this year have been:
Maintaining and developing new evidence-based recommendations (clinical practice guidelines and consensus statements) 
Continuing to increase our Reg-entSM partnerships with academic medical centers 
Growing the Reg-ent database to include clinical notes and ancillary data to improve its utility in research
Developing an otolaryngology-specific MIPS Value Pathway in response to the new model developed by the Centers for Medicare & Medicaid Services (CMS).
In addition to these four accomplishments, the RQ team stays abreast of the latest regulatory environment for maintaining Reg-ent's status as a CMS-designated Qualified Clinical Data Registry (QCDR). The constantly changing and evolving regulations regarding QCDRs and quality measures require staff to be engaged with multiple partners including, but not limited to, CMS, the Physician Clinical Data Registry Coalition, the Surgical Quality Alliance, and quality and registry teams from other medical/surgical specialties. The AAO-HNSF RQ staff has done such an exemplary job of engaging with these entities and maintaining Reg-ent's certification status that Reg-ent was recently honored for its best practice for academic medical center partnering, contracting, and data sharing at a medical registry organizational meeting. 
We are working collectively with our technical vendor partner, FIGmd, and our data analytics partner, OM1, to continue to build out a comprehensive data repository in order to best serve the specialty for years to come. This multiyear effort involves electronic health record and practice management data capture, data mapping to ensure quality measures are appropriately utilized, data curation to ensure overall quality of the data set, and building out patient-reported outcome tools. These efforts will be essential as value-based care initiatives continue to expand and evolve and as we further turn to Reg-ent for research and regulatory purposes. 
The articles in this issue offer a comprehensive picture of each of the projects in more detail.