---
International Advisory Board (IAB) Chair-elect Election
The IAB Executive Committee selected Prof. Titus Sunday Ibekwe, MD, Abuja, Nigeria, and Prof. Piotr H. Skarzynski, MD, PhD, Warsaw, Poland, as the candidates for Chair-elect.
---

Following the AAO-HNS call for nominees for Chair-elect of the International Advisory Board (IAB), Ithe IAB Executive Committee selected Prof. Titus Sunday Ibekwe, MD, Abuja, Nigeria, and Prof. Piotr H. Skarzynski, MD, PhD, Warsaw, Poland, as the candidates for Chair-elect. The election will be held at the AAO-HNSF 2022 Annual Meeting & OTO Experience in Philadelphia, Pennsylvania, during the IAB General Assembly, Monday, September 12, 2:30 – 4:30 pm (ET).
---
Prof. Titus Sunday Ibekwe, MD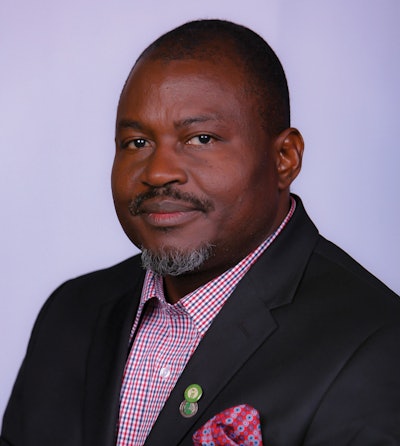 I am Titus Sunday Ibekwe, MD, professor and head, Department of Otorhinolaryngology, University of Abuja Nigeria. I am also a Public Health Physician and a leader of the ORL Society of Nigeria. I was IAB Vice-Chair IAB (2018-2019), recipient of the AAO-HNSF International Visiting Scholarship, guest lecturer Academy around the World (2011), and had the privilege of working with several AAO-HNS/F Past Presidents at the level of International Corresponding Societies. I have consistently attended the AAO-HNSF Annual Meetings with positive inputs in policymaking and scientific presentations for over a decade. I recognized that the Academy has invested in me and therefore want to re-invest into our AAO-HNS/F if elected IAB Chair-elect.
Born in Mgbowo, Nigeria, I had my medical school and residency programs in University of Nigeria and University College Hospital Ibadan respectively. I obtained Doctor of Medicine at National Postgraduate Medical College of Nigeria (NPMCN); and fellowships of the West African College of Surgeons (WACS), NPMCN and International College of Surgeons (ICS). I am a current Gold award recipient for the most published scholar in University of Abuja Nigeria for 2021.
I have demonstrated astute leadership skills in Nigeria, Africa, and Iiternationally as:
National Secretary Otorhinolarnygology Society of Nigeria
National Chair Continuing Medical Education, Nigeria
Chair and First Vice President Nigerian Medical
Board examiner Part 1 and 2 for WACS and NPMCN
Faculty Board member WACS and NPMC
Coordinator International College of Surgeons, Abuja Zone
Director, WACS Medical Outreach North-Central Zone Nigeria
Key player in Pan African Federation of Otorhinolarnygological Society (PAFOS)
 My outstanding roles and activities in the AAO-HNS/F:
Leadership of the African caucus
Services at the Steering and Humanitarian Committees
Consultant, Telehealth Committee
Former member, Infectious Disease Committee with two publications on "Lassa Fever" and "Manifestations of Ebola Virus Disease in ORL"
International Visiting Scholar (2009)
African Ambassador, Global Health 2011
Roundtable panelist on Global Health and COVID-19
Presidential panelist on COVID-19
Editorial Board member of the OTO Open and reviewer for Otolaryngology–Head and Neck Surgery
My global visitation and participation in exchange programs are as below:
WACS Medical Outreach in Cotonou Benin Republic and Dakar, Senegal 2021
Faculty of Public Health Planning for Hearing impairment (PHPHI) in collaboration with School of Tropical Hygiene London and UCT Cape Town 2015
Association of African Universities' Scholar 2011 and Visiting Lecturer/Researcher University of Cape Town South Africa (February-March 2011)
Hands-on-Fellowship in Otology and Neurotology, University of British Columbia (UBC) Vancouver, Canada, scholarship, 2011
IDA INSTITUTE 2010, Enabling Communication Partnerships, January 25-27, 2010, Skodsborg, Denmark.
Visiting Scholar New York Presbyterian Hospital and Cornell University, New York, 2009
My Vision Statement:
To give maximum support to the current IAB leadership including the Global Grand Rounds and Tumor Board meetings
To form research groups to enhance mentor–mentee relationship across borders
To build a strong IAB through stakeholder feedback and regular needs assessments
To promote the tradition and maintain the aims and objectives of the AAO-HNS/F
Ensure wide consultations prior to decisions
Give priority to education and capacity building
Enhance AAO-HNSF collaboration with regional organizations to promote international membership
Build capacities for efficient dissemination of information
Foster strong advocacy for the AAO-HNSF global health through WHO, UN, UNICEF, and others with no conflicting interest
Above all, promote principle-oriented leadership
---
Prof. Piotr H. Skarzynski, MD, PhD, MSc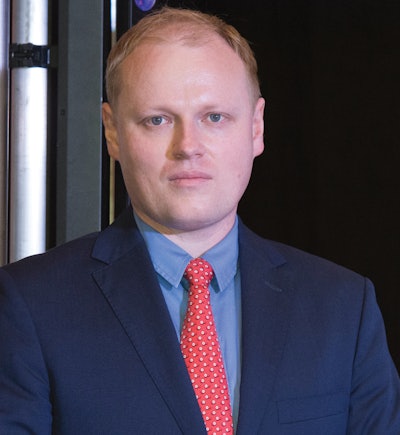 I earned my MD (2008), PhD in Medicine (2012), and Assistant Professor in Medicine (2015) at the Medical University of Warsaw. Additionally, I completed my MSc with the Department of Management of the University of Warsaw (2010). Since 2019, I have worked as a professor of medicine and health science, as well as a specialist of otorhinolaryngology, paediatric otorhinolaryngology, audiology and phoniatrics, and public health. I am a scientist, clinician, and surgeon involved in didactic works in the World Hearing Centre of Institute of Physiology and Pathology of Hearing, Medical University of Warsaw, and Institute of Sensory Organs.
I have been involved with the American Academy of Otolaryngology–Head and Neck Surgery and its Foundation (AAO-HNS/F) and the International Advisory Board (IAB) for a number of years, and I am familiar with the Academy's strategic direction and mission. I have participated in numerous Academy meetings, including:
AAO-HNSF European Regional Roundtable 2020
AAO-HNSF Annual Meeting & OTO Experience 2019
AAO-HNSF 2018 Annual Meeting (IAB General Assembly Meeting and moderator of the IAB Regional Roundtable for Europe)
AAO-HNSF Global Grand Rounds: Avoiding and Managing Complications in Endoscopic Sinus Surgery (March 2021)
AAO-HNSF Global Grand Rounds: From UPPP to Neurostimulation (June 2021)
AAO-HNS Global Ground Rounds Chronic Rhinosinusitis with Nasal Polyps and Biologics: (February 2022)
I was also a member of the AAO-HNS Hearing Committee (2018–2019) and received an AAO-HNS award for outstanding activity in the Hearing Committee in 2019.
I currently serve on two AAO-HNS/F committees: the Implantable Hearing Devices Committee and the Otology and Neurotology Education Committee. I was also a Goodwill Ambassador representing Poland at the AAO-HNSF 2021 Annual Meeting & OTO Experience.
I collaborate with numerous clinics around the world and participate in international activities in the field of ENT, telemedicine, otology, and hearing screening. This includes involvement with the WHO, for example, WHO Virtual Lunch Debate—the European Parliament 2021; World Hearing Forum 2020; Telehealth for Ear and Hearing Care in Times of COVID and beyond by WHO 2020; Multicountry Workshop on Ear and Hearing Care in the European Region 2018 (Moscow). Moreover, I am a member of 34 scientific societies. I participated in the third Stakeholders Consultation meeting during which the World Hearing Forum of WHO was announced.
Additionally, I am honored to serve as a board member in numerous societies, including:
Consultant Committee of International Experts of CPAM-VBMS (special invitation)
Honorary Member of ORL Danube Society
Honorary Member of Société Française d'Oto-Rhino-Laryngologie
Member of the Roster of Experts on Digital Health of WHO
Member of Congress and Meeting Department of EAONO
Vice President and Institutional Representative of ISfTeH
Regional Representative of Europe of ISA
Board Secretary of the Society of Otorhinolaryngologists, Phoniatrists and Audiologists
Vice President of Hearing Group
Auditor of EFAS
Member of the Facial Nerve Stimulation Steering Committee
I am an active participant at many medical conferences and have given over 1990 presentations (including 123 Invited Speaker, 145 roundtables, 158 Instructor), 1,052 publications (IF – 356,135, IC – 50053,19, h-index 18 (Scopus), 24 (Google Scholar), including those with co-authorship of AAO-HNS/F Board Members. I am also the Associate Editor of the Journal of Hearing Science and Nowa Audiofonologia and am a reviewer of 60 international and national journals.
The vision statement for the IAB and global otolaryngology
As the AAO-HNSF Chair-elect of IAB, I will continue to make every possible effort to help patients from the world gain access to good-quality healthcare and would strive to empower otolaryngologist-head and neck surgeons to provide the best patient care. I will also continue my work in hearing screening programs on three continents, which I started as a team member during the Polish Presidency of the EU Council (2011).
Another goal of leading the IAB will be to develop the international education profile of the AAO-HNSF. I am positive that it is crucial to pay special attention and focus on teaching students, early-career doctors, and support staff. In my opinion, sharing knowledge and experience at the international level is necessary to become a better professional. It is essential to share the team's experience and achievements with the medical personnel from countries with lower healthcare level, such as Africa, Eastern Europe, Central Asia, South America, to help them obtain knowledge on ENT diseases and their treatment and prevention. To summarize, I think that the creation and development of a specialists' discussion forum are necessary. According to the Global Affairs program, I will make every effort to motivate my colleagues to start the discussions on possible creation, development and introduction of education activities, such as grants, scholarships, and meetings.
As a Chair-elect, I will also promote the mission and strategic direction of IAB and AAO-HNS/F during prestigious conferences, congresses, workshops, and symposia. I will organize plenary sessions and workshops. I am optimistic that these scientific meetings may be a perfect opportunity to increase the IAB participation level and brand identification among new national and international scientific societies. My experience from previous meetings shows that all sessions, roundtables, and other discussions on international matters are vital. They play a considerable role in promoting and increasing ENT, high-quality healthcare, educational issues, and medicine in general.
My last goal is to coordinate different discussion initiatives of consensuses with national and international partners of the IAB and AAO-HNS/F. I am willing and able to dedicate the necessary time and work to achieve this objective.