---
DONOR SPOTLIGHT: Jonathan Y. Ting, MD, MS, MBA
New Millennium Society Lifetime Donor
---

The AAO-HNS foundation is pleased to recognize Jonathan Y. Ting, MD, MS, MBA, who became a Millennium Society Lifetime Donor through his generous gift to the 125 Strong Campaign in 2021.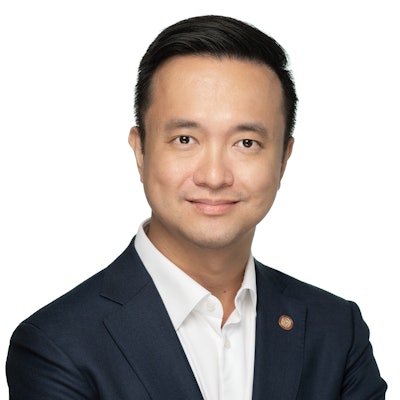 "I became a Lifetime Donor in support of the great work that the AAO-HNS/F does to improve clinical care, education, and research that supports our patients, residents, and colleagues. I received a resident research grant from the AAO-HNSF and have benefited from many of the offerings through the AAO-HNS/F," said Dr. Ting who has been an active Academy member since 2004, serving on the CORE Grants Committee and the Equilibrium Committee. 
"Through my donation, I hope to ensure we are developing leaders who can improve the quality of care we deliver, advocate for our specialty, and offer education and mentorship to the next generation."
The AAO-HNS/F thanks Dr. Ting for his commitment to the Academy and for his generous support in helping to shape the future of the specialty through his contribution to the 125 Strong Campaign.

For more information about how you can support the AAO-HNS/F, go to https://www.entnet.org/about-us/aao-hns-foundation/ or contact development@entnet.org.