Published:
August 24, 2016
---
What's new in AcademyU®?
From webcasts to faculty development, take your pick from the variety of fresh education products cultivated by the members of the Education Committees
---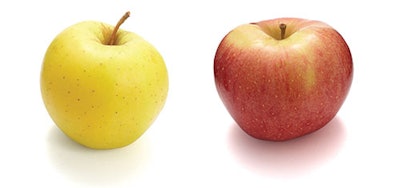 From webcasts to faculty development, take your pick from the variety of fresh education products cultivated by the members of the Education Committees
Richard V. Smith, MD, AAO-HNSF coordinator of Education, talks about his first year in this role.
AAO-HNS/F: The new AcademyU® was launched last September. Twelve months later, can you say it has been a success?
Dr. Smith: It has clearly been a success. We have seen consistent use of AcademyU across all Members. When I have spoken with those who have used it, they have all expressed their comfort with the platform and its user friendliness. In addition, we have been busy developing new AcademyU content and are committed to developing more each year. Exciting additions this year include Annual Meeting webcasts: 200 recorded sessions from the 2014 and 2015 Annual Meetings have been migrated over and 300 more webcasts are planned from the 2016 meeting; select webcasts will provide CME credit. We continue to devote significant resources to increasing the AcademyU offerings and anticipate many more over the next few years.
AAO-HNS/F: This is your first year as Coordinator of Education, what one accomplishment are you most proud of?
Dr. Smith: I am most excited and proud of the commitment of our Education Committee members and Education staff at the Foundation. We have spent most of this year transitioning our education offerings to the new AcademyU, and the Education Committee members, and particularly the chairs, have given a dedicated effort to this. The Education staff has done a phenomenal job with this monumental task and has truly shown their professionalism and commitment to our Members. I am also very proud of our newly formed Simulation Education Committee.
AAO-HNS/F: What priorities do you have for the next three years?
Dr. Smith: I have a number of priorities for the next three years. They include utilizing the expertise of the Simulation Education Committee to develop new and innovative education opportunities for our Members. We are also working hard, under the direction of past coordinator Sonya Malekzadeh, MD, to develop a Comprehensive Otolaryngology Curriculum, which will serve all otolaryngologists. It will be a roadmap to identify education resources at all stages of one's career. We are continually working to refine our offerings so we can best meet the education needs of our Members from residency to retirement. We will continue to innovate and develop new products, such as our AmX Series, in which we have video recordings of high impact Annual Meeting sessions with a focused interview of the primary presenter(s) after the course followed by a case study scenario on the topic in AcademyU. We continue to partner with our sister societies as well to minimize duplication of efforts, such as the partnership we have with the American Neurotology Society to develop surgical videos. I am also committed to using quality improvement tools to identify pertinent areas of education needs and thereby more closely provide a link to improved patient care.
AAO-HNS/F: With MOC a reality for many up and coming Members, what does AcademyU offer to help prepare the new diplomates?
Dr. Smith: Truthfully, nearly everything we offer is suitable to prepare for Maintenance of Certification. We have many activity formats that appeal to a variety of learning styles. Our AcademyQ with or without CME is a question-based tool that tests a broad range of topics. We have video recordings of Annual Meeting Accreditation and Reaccreditation Review Courses in all the major subspecialties, specifically aimed to facilitate MOC study. We have also published, with Thieme, our Otolaryngology Lifelong Learning Manual, which is designed to facilitate preparation for the MOC Part III exam.
In addition, we offer our Patient Management Perspective (PMP) series, in a case-based format consistent with a Part II MOC Self-Assessment Module. We are working to get these recognized by the various Boards as appropriate for their MOC diplomates. We currently have an agreement with the American Board of Otolaryngology (ABOto) to grant MOC credit for our Clinical Fundamentals under Part III MOC, either live at the Annual Meeting or online via AcademyU. We are also working closely with the ABOto to have additional Foundation education resources available for MOC recertification.
AAO-HNS/F: How have the Education Committees worked this year to develop new education content?
Dr. Smith: The Education Committees, which now number nine, have been hard at work developing new education activities. We have changed the content development process a bit, and this has put more responsibilities in the hands of the committees, as far as the type of products to be developed. We are focusing on case-based products, which meet the needs of our adult learners and keep them engaged. We are producing new PMPs, COOL courses, and Courses online, which are formatted similarly to the old SiPACs that many Members will remember.
As in the past few years, we have used our gap analysis, a comprehensive assessment process, to identify areas of education need (gaps). In doing so, we are better able to tailor our new products to current and future learning opportunities. We are increasing the number and scope of Practice Management education offerings as well this year. This should be particularly useful to new Members and those wanting to keep up with the changes in our practice environment. We are also very excited about our Faculty Development Series available on AcademyU, which will provide education and guidance on how to develop quality education materials that engage the audience. These are just a few highlights of the excellent work being done by the Education Committees.
AAO-HNS/F: Home Study Course (HSC) is the oldest and most popular education product developed by the Foundation. How has the new AcademyU been able to enhance the learning experience and expand the reach of subscribers?
Dr. Smith: It is always a double-edged sword changing a product that has meant so much to so many Members. We have responded to many comments regarding the HSC over the years, increasing its applicability to practice and changing the question design, to name a few. This year the HSC will be delivered online, which will allow more functionality in the future, including html links to references and other enhancements. We realize there are still some who prefer the print version, and that will be available, for an additional fee, for the near future. Another new feature this year is the ability to purchase single sections of the HSC, rather than subscribe to the entire four sections each year. We have also implemented an exciting new offer for residents and program directors, HSC+, which allows users to access AcademyU content for a nominal fee above the HSC annual subscription fee. I feel this is an excellent resident benefit and will allow resident programs to take full advantage of what Foundation Education has to offer.
AAO-HNS/F: What's new with resident education?
Dr. Smith: Some of the new items pertinent to resident education are listed above. Chief among them, the institution of HSC+, a new pricing plan to allow residents access to the AcademyU catalog. Regarding AcademyQ, our questions writers have been diligently working, and we will have 400 new questions available this fall. Other new features include an update to COCLIA, which should be coming out within the next few months with updated questions, references, and embedded images to enhance learning. Finally, the Comprehensive Curriculum will serve as an outline for all stages of one's career but may be particularly pertinent to those in training.
All in all, there are many exciting changes and new products available from Foundation Education. We look forward to continued innovation and hope to be the main source of high quality education content for our Members well into the future.
Education by the numbers

245 Annual Meeting Webcasts added to AcademyU

4,041 individuals who claimed CME credit

5 new Faculty Development modules

20 new ENT for the PA-C webcasts

5,145 Home Study Course (HSC) completions

304 record number of attendees at the 2016 ENT for the PA-C Conference

85 percent of residency programs subscribed to HSC

15 specialty societies represented on the Otolaryngology Comprehensive Curriculum Work Group

20 members of the newly formed Simulation Education Committee

13 NEW Annual Meeting Expert Series (AmX) published in AcademyU

56 Education teams developing new online resources

140 free online lectures in AcademyU

237 Education Committee members developing education content