Published:
August 24, 2016
---
Last lines
Preparing for this column, my last as President, I looked back on what has been a truly gratifying year for me to serve this Academy and all of you.
---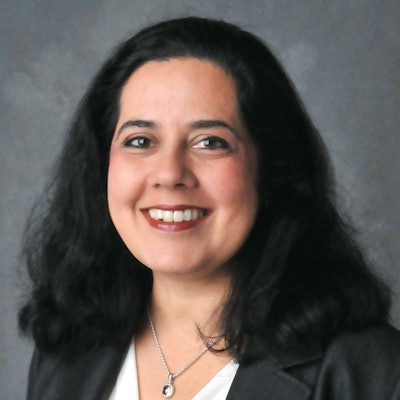 Preparing for this column, my last as President, I looked back on what has been a truly gratifying year for me to serve this Academy and all of you. One of my key responsibilities is education — educating fellow physicians about the important role the Academy plays in helping them become the best doctors and surgeons they can be, educating lawmakers about our concerns and needs for the future of our profession, and educating patients about making the right care choices. Nelson Mandela said, "Education is the most powerful weapon which you can use to change the world." As I reflect, I am also appreciative of how much others, especially Academy staff and fellow practitioners, have taught me over this past year.
Most Members come to the AAO-HNSF, either in person or electronically, for education. Knowledge gaps analyses inform targeted educational product development so that Members get the best "bang for their buck." These are supervised by the Foundation Education Coordinator Richard V. Smith, MD, and prepared through the diligent work of volunteer Members who sit on nine Education committees.
High-quality oral papers, Miniseminars and Instruction Courses are culled by the committees led by Sukgi S. Choi, MD, and Eben L. Rosenthal, MD, (this year), and Mark K. Wax, MD (next year). And then the cream of that material makes it into Otolaryngology–Head & Neck Surgery, with John H. Krouse, MD, PhD, MBA, editor-in-chief.
The Comprehensive Curriculum Task Force, led by Sonya Malekzadeh, MD, is streamlining access to education materials. It includes physician representatives from all specialty societies and will coordinate updating of the Otolaryngology Online Study Guide and creation of a single source platform. This exciting new resource will be accessible on www.academyU.org.
The Intraoperative Nerve Monitoring Task Force is developing materials to ensure that all residents and advanced practice providers have the same high level of theory, practice, and trouble-shooting knowledge. The Advanced Practice Providers Education Task Force, comprised of Academy otolaryngologists and SPAO physician assistants, is developing materials useful to practices that employ advanced practice providers.
Another goal of mine this year was championing diversity, including specialty interests, gender, race, sexual identity, practice location, and practice types. Diverse voices at the table open us up to new ideas, issues, and ways of practicing not previously considered. As Atticus Finch said (pardon my poetic license), "You never really understand a person until you consider things from her point of view… Until you climb inside of her skin and walk around in it."
When making committee assignments as President-Elect and naming Members to task forces this year, I have been cognizant of including Members from diverse backgrounds and locations.
The second annual Specialty Unity Summit this past spring was a success, reflected in some of the educational developments highlighted above, as well as in Practice Management collaboration.
The Women in Otolaryngology Section's Leadership Course has provided the impetus for an Academy-wide program to be rolled out later this year.
The Diversity Committee, headed by Lisa C. Perry-Gilkes, MD, and Valerie A. Flanary, MD, is just completing a very important survey, benefiting Members and patients.
The U.S. had the second-largest country delegation to the Pan American Congress in Havana this June. We have been ably represented at conferences around the world. And, thanks to Gayle E. Woodson, MD, and James E. Saunders, MD, this year's Annual Meeting debuts the International Symposium. I hope that this free exchange of ideas breaks down barriers to communication and collaboration.
Lastly, I am happy to announce that the Veterans Administration Otolaryngologists Study Group will have its inaugural meeting in San Diego. We have so much to learn from one another.
So, as I say my presidential goodbyes, I want to cry. But there's no crying in otolaryngology (or baseball). Or crow, "Do you like apples? Well, I got to be president! How do you like them apples?" But, really, I say thank you to my friends and colleagues for entrusting me with your Academy and Foundation. It has been an honor and a privilege. And thank you to my husband, Kris Ramanathan, and our family for putting up with a mostly absent me this year.
But, it ain't over 'til it's over, so see you in San Diego for the Annual Meeting. After that, Gregory W. Randolph, MD, will take the reins in his more than able hands. Here's looking at you, kids.