Published:
August 24, 2016
---
Annual Meeting & OTO EXPOSM: Service and leadership awards presented at Annual Meeting
The Gold Foundation Humanism in Medicine Award recognizes Members committed to practicing otolaryngology with compassionate, patient-centered care.
---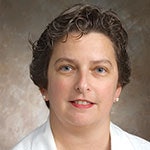 2016 Arnold P. Gold Foundation Award for Humanism in Medicine
The Gold Foundation Humanism in Medicine Award recognizes Members committed to practicing otolaryngology with compassionate, patient-centered care.
The 2016 awardee is Susan D. McCammon, MD. Dr. McCammon, associate professor, University of Texas Medical Branch, has served as the medical director of the only non-profit hospice care center in Galveston County, TX, for the last three years. She is also the faculty sponsor of the Hospice and Palliative Care Organization (HPCO), an interprofessional student interest group. As such, she has the added responsibilities that include leading their annual training event.
Not only does Dr. McCammon exhibit dedication to being a leader and mentor, working to advance her area of specialty, but her commitment to underserved populations reveals her incredible passion for assisting those that would otherwise go without. In fact, after Hurricane Ike, she logged more than 400 hours of hospice and palliative care while volunteering to assist marginalized patients affected in the aftermath of this natural disaster. Her service in this capacity not only ensured that medically underinsured patients received proper care, through this work she became board certified in hospice and palliative care in 2012. Since then, she has penned multiple publications and presentations. She serves the AAO-HNS/F coherently as Ethics Committee chair.
In observation of her ongoing work over the years, the Academy agrees that Dr. McCammon is humanism personified, exemplifying the qualities that are celebrated in the Gold Foundation Humanism in Medicine Award.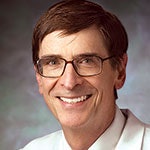 2016 Distinguished Award for Humanitarian Service
The Distinguished Award for Humanitarian Service is awarded to a Member who is widely recognized for a consistent, stable character distinguished by honesty, zeal for truth, integrity, love, and devotion to humanity and a self-giving spirit.
Each year, the Academy identifies a Member who strives to be a model to emulate a life dedicated to a nobler, more generous, and more productive existence on this earth. Wayne M. Koch, MD, embodies all of the credentials celebrated by this award.
In his career, Dr. Koch has gone on as many as 25 medical missions to various countries around the world, including 13 trips to Mbingo Baptist Hospital in Cameroon where Dr. Koch has worked to create and support a training program for African surgeons. Working in partnership with the Pan African Academy of Christian Surgeons (PAACS), Dr. Koch is able to facilitate a head and neck cancer fellowship for African surgery residents committed to remaining in Africa and imparting their skills in local hospitals. Furthermore, Dr. Koch has set up a rotation of cancer specialists to visit and participate in the training curriculum. This program has and will continue to fundamentally shift the cancer care for African nations and regions.
Despite having these successes, Dr. Koch has a self-effacing demeanor and high-minded spirit that belies his accomplishments. As such, he epitomizes all that the American Academy of Otolaryngology—Head and Neck Surgery Foundation Distinguished Award for Humanitarian Services represents.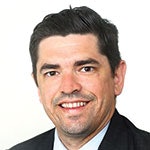 Holt Leadership Award
The Holt Leadership Award is given to a resident or fellow who best exemplifies the attributes of a young leader—honesty, integrity, fairness, advocacy, and enthusiasm.
This year's awardee is John M. Carter, MD. Dr. Carter received his undergraduate and medical degrees from the University of Arizona in Tucson, AZ. He then completed his residency in otolaryngology–head and neck surgery at Tulane University in New Orleans. In 2016, he completed his fellowship in pediatric otolaryngology at Northwestern University, Ann and Robert H. Lurie Children's Hospital in Chicago. Currently, he is a pediatric otolaryngologist at Ochsner Medical Center in New Orleans.
Dr. Carter has been an active Academy Member over the last six years. He served on several committees for the AAO-HNS, helped to author AAO-HNS clinical practice guidelines, and has held three leadership positions on the governing council in the AAO-HNS Section for Residents & Fellows. He has published over 30 peer-reviewed articles and book chapters, has been an American Head and Neck Society research grant recipient, and has participated in humanitarian outreach programs both here and abroad. He looks forward to building his clinical practice in academic pediatric otolaryngology in New Orleans and maintains a strong focus on clinical outcomes and quality-based research.
Dr. Carter is receiving this award in recognition of his immense volunteer service to the Academy and the otolaryngologist resident community. He has been an advocate for increasing mentorship opportunities for medical students, residents, and young physicians. He truly exemplifies the attributes of a young leader.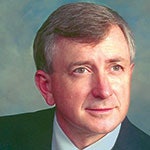 Jerome C. Goldstein, MD Public Service Award
The Jerome C. Goldstein, MD Public Service Award recognizes Members for commitment and achievement in service, either to the public or to other United States' organizations, when such service promises to improve patient welfare.
This year's awardee is C. Ron Cannon, MD. Dr. Cannon obtained his medical degree from the University of Mississippi in Jackson, MS. He then completed an internal medicine internship at the City of Memphis Hospital and returned to Jackson for a year of general surgery. Dr. Cannon followed that with otolaryngology–head and neck surgery training, completing his training at the University of Virginia. Additionally, he was enrolled in the inaugural Daiichi Clinical Scholars Program sponsored by the American Academy of Otolaryngology—Head and Neck Surgery in 2002. He also obtained a master's degree in health service administration in 2012.
Dr. Cannon has been involved in a community practice in Jackson, MS, since completing his training. He is a founding member of the Head and Neck Surgical Group located in Flowood, MS. He has been privileged, through his office, to participate in training 250 to 300 family medicine residents undergoing monthly rotations and several medical students and dental students. He previously has served as medical director at River Oaks Hospital and currently serves at the chairman for the Board of Trustees for that institution.
He has a history of volunteer activities in the community. These include a 20-year stint as team physician for the Brandon High School football team and also a six-year involvement as the team physician for the Mississippi College basketball team. In addition, Dr. Cannon has been a publically elected member of the Rankin County School Board, serving as its president in 2001.
More recently, he has been involved in the development of a service group through Pine Lake Church that consists of physicians, dentists, nurses, and others in the healing arts.
Dr. Cannon is receiving this award for his dedication, passion, and longstanding commitment to improving the lives of his fellow man, particularly his service to the MASH medical service, which includes medical mission trips, local free clinics, mentoring opportunity for healthcare professionals and students, and so much more. He stands as a sterling example for all physicians and is richly deserving of this award.