Published:
September 15, 2023
---
AAO-HNSF 2023 Featured Country: Dominican Republic
Dominican Republic to be honored as a featured country at the upcoming AAO-HNSF 2023 Annual Meeting & OTO Experience in Nashville, Tennessee.
---

For decades the American Academy of Otolaryngology–Head and Neck Surgery has selected and honored four countries or territories at the AAO-HNSF Annual Meeting & OTO Experience to showcase country-specific contributions to the otolaryngology specialty. Along with Canada, India, and the United Arab Emirates, we are proud to celebrate the Dominican Republic as one of the 2023 Featured Countries. We applaud the Dominican Society of Otorhinolaryngology, one of the AAO-HNS's International Corresponding Societies, for helping to bridge the Dominican Republic and otolaryngology communities worldwide. Please help us welcome our colleagues from the DR, to Nashville, Tennessee, where they will be honored at the International Advisory Board General Assembly on Monday, October 2. 
---
Dominican Otorhinolaryngology: A Child Airway Pathology Perspective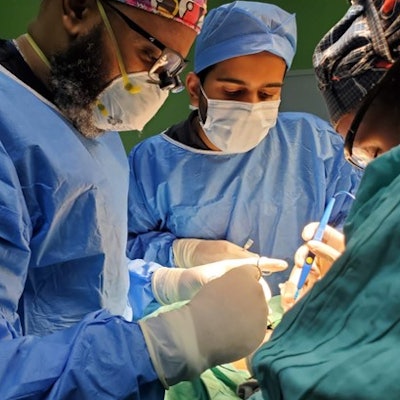 Founded on June 1, 1976, the Dominican Society of Otorhinolaryngology has expanded impressively over the years. Today, it boasts 200 active members practicing across various parts of the Dominican Republic (DR). In recent years, otorhinolaryngology in the country has undergone significant advancements, especially in areas previously overlooked, catering to patients with both congenital and acquired airway pathologies.
Historically patients with complex airway diseases, especially pediatric ones, were limited to tracheotomy as the primary treatment. This stemmed from the belief that genuine, lasting solutions required vast resources. This narrative has been rewritten, especially at the Robert Reid Cabral Children's Hospital under the guidance of Marcos Mirambeaux, MD. Dr. Mirambeaux proudly pioneered the first children's airway program, offering renewed hope to patients previously believed to be out of options.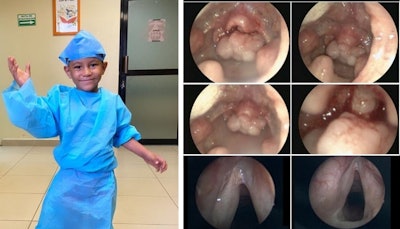 In 2015, Christopher J. Hartnick, MD, MS, a professor of otolaryngology at Massachusetts Eye and Ear and Harvard Medical School, after multiple meetings with Dr. Mirambeaux, brought "operation airway" to the DR. By visiting annually, Dr. Hartnick and his team have improved the management of these cases. His invaluable expertise and generosity in sharing knowledge with the DR airway team is deeply appreciated.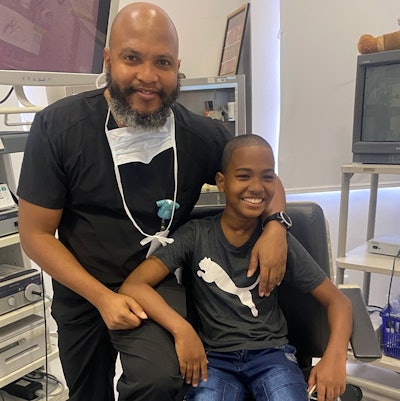 The airway program at the Robert Reid Cabral Children's Hospital addresses two primary conditions: recurrent laryngeal papillomatosis and congenital or acquired laryngeal or tracheal stenosis. Despite operating within a resource-constrained environment, the program boasts an impressive 95% decannulation rate. Remarkably, patients previously undergoing quarterly surgeries for over two years without decannulation prospects are now surgery free for over a year and lesion free.
Just in the last year, the program successfully decannulated three patients with complex airway stenosis. These individuals had previously undergone multiple surgeries without success. As a last-resort treatment, they underwent partial cricothyroid-tracheal resection surgery. Following intensive care and the unwavering support of the airway team, families, and ICU staff, a stent removal took place after four months. Today, these patients enjoy a regular life, breathing freely.
Every team member deserves recognition for their indomitable will and creativity, which have tangibly transformed lives. Despite facing significant resource constraints, the Otolaryngology Department of the Robert Reid Cabral Hospital consistently achieves remarkable outcomes with intricate surgeries. This department exemplifies the forefront of medical practice, significantly enhancing the quality of life for countless children. As we look to the future, our commitment to excellence remains unwavering. We continue to prioritize education, hosting annual courses and congresses to further refine and advance the skills of our otolaryngologists.