Published:
September 1, 2023
---
View the #OTOMTG23 Education Program: Download the App Today!
With the program at your fingertips, create your individual meeting experience through the official Annual Meeting app.
---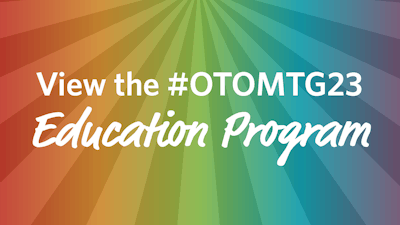 This year's Annual Meeting program offers education sessions in dynamic formats and features world-renowned faculty members discussing state-of-the-art treatment modalities, new therapies, and advances—allowing you to interact with thought leaders representing all subspecialties. View the schedule on your desktop browser to start planning your #OTOMTG23 experience or download the app now.