Published:
September 15, 2023
---
AAO-HNSF 2023 Featured Country: Canada
Canada to be honored as a featured country at the upcoming AAO-HNSF 2023 Annual Meeting & OTO Experience in Nashville, Tennessee.
---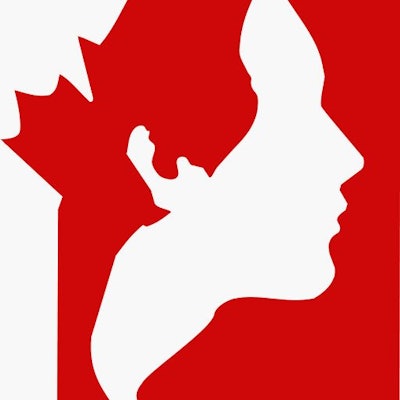 For decades the American Academy of Otolaryngology–Head and Neck Surgery has selected and honored four countries or territories at the AAO-HNSF Annual Meeting & OTO Experience to showcase country-specific contributions to the otolaryngology specialty. Along with the Dominican Republic, India, and the United Arab Emirates, we are proud to celebrate Canada as one of the 2023 Featured Countries. We applaud the Canadian Society of Otolaryngology-Head and Neck Surgery for helping to bridge the Canadian and otolaryngology communities worldwide. Please help us welcome our colleagues from Canada to Nashville, Tennessee, where they will be honored at the International Advisory Board General Assembly on Monday, October 2. 
---
The Canadian Society of Otolaryngology Head and Neck Surgery
The Canadian Otolaryngological Society (COS), as it was known then, was founded by three doctors, George Hodge, MD, William J. McNally, MD, and Jules Brahy, MD, in 1946. The first meeting of the COS was held at Minaki Lodge, Ontario, on June 23 and 24, 1947. The COS started publishing its proceedings of the annual meeting in hard cover books under the editorship of Douglas Snell, MD, in 1952. The society established the Journal of Otolaryngology in 1970 under the editorship of Peter Alberti, MD. On February 15, 1978, the COS was incorporated and officially became known as the Canadian Society of Otolaryngology. The society expanded its activities at that time to include advocacy, research, and international relations. In 1982, the society added "Head and Neck Surgery" to its name, to recognize the importance of this subspecialty within otolaryngology. The official name of the society became Canadian Society of Otolaryngology-Head and Neck Surgery / Société canadienne d'otorhinolaryngologie et de chirurgie cervico faciale (CSOHNS). The society also adopted a new logo, featuring a maple leaf and a profile of a face and neck, symbolizing its Canadian identity and its focus on the ears, nose, and throat (ENT), as well as the head and neck.
Today, the CSOHNS is the national voice of otolaryngology-head and neck surgery in Canada. It represents over 800 members, including otolaryngologists, residents, fellows, medical students, and allied health professionals. The society organizes an annual scientific meeting, owns the Journal of Otolaryngology Head and Neck Surgery, and supports various committees and initiatives related to education, quality improvement, patient safety, and public awareness. The society also maintains strong ties with other national and international organizations in the field of otolaryngology-head and neck surgery.
The mission of the CSOHNS is to be the national voice of otolaryngology-head and neck surgery in Canada and to provide leadership and support to its members and the public. The society aims to achieve excellence in patient care, education, research, and quality improvement. The society also strives to promote awareness and recognition of the specialty of otolaryngology-head and neck surgery, and to foster collaboration and communication among its members and other stakeholders.
---
The key objectives and functions of the CSOHNS include:
Professional Development:
CSOHNS offers various education and professional development opportunities for its members. This includes organizing conferences, workshops, and symposiums to keep otolaryngologists updated with the latest advancements in the field and to enhance their clinical and surgical skills.
Research and Publications:
The society supports and encourages research within the specialty and owns the Journal of Otolaryngology-Head and Neck Surgery, a Gold Open Access journal ranked fifth in the top quartile of otorhinolaryngology publications with an impact factor of 3.4. The society would like to expand our publications from the United States, which is the third most published country in the Journal. Publication agreements are being developed that would reduce or eliminate the author publication fee. Full manuscripts are downloaded over 700,000 times a year and with this download a visual abstract is included that can help with education translation to colleagues and patients.
Advocacy and Public Awareness:
CSOHNS advocates for the interests of its members and the specialty at the provincial, national, and international levels. They engage with policymakers and government agencies to influence healthcare policies and promote public awareness about otolaryngology and head and neck conditions.
Collaboration and Networking:
The society fosters collaboration and networking among its members and other healthcare professionals. This includes fostering partnerships with related medical organizations, promoting interdisciplinary cooperation, and facilitating communication among members.
Standards and Guidelines:
CSOHNS is involved in developing and updating clinical practice guidelines and standards of care within the specialty. These guidelines help ensure that otolaryngologists deliver evidence-based and high-quality care to their patients.
Continuing Medical Education (CME):
The society supports its members in meeting their ongoing education requirements through accredited CME activities. This helps otolaryngologists stay current with advancements in the field and maintain their professional competencies.
---
CSOHNS is also currently focused on the following important initiatives:
Canadian Otolaryngology-Head and Neck Surgery Fund (COHNS):
This is a charitable fund that supports Canadian otolaryngologist-head and neck surgeons, humanitarian projects, education, research, and advocacy related to otolaryngology-head and neck surgery in low- and middle-income countries. Examples of the activities supported by the fund are:
Canadian Fellowship Grant Program: A program that provides grants for Canadian otolaryngologists to pursue advanced training or research in Canada or abroad.
Mini-fellowship for Active Members: A program that provides grants for active members of the CSOHNS to visit other centers of excellence in Canada or abroad for short-term learning opportunities.
Global Outreach Initiative: An initiative that supports global health projects, partnerships, and collaborations related to otolaryngology head and neck surgery.
The COHNS Fund relies on donations from members and sponsors to sustain its activities. The fund has a Circle of Donors program that recognizes donors based on their cumulative contributions.
Carbon Offset Program:
A program that aims to mitigate the environmental impact of the annual meeting by offsetting the carbon emissions from flights to the meeting.
Special Interest Groups:
Groups that provide a forum for members with specific interests or subspecialties within otolaryngology-head and neck surgery to network, share knowledge, and collaborate.The Canadian otolaryngology-head and neck surgery training programs are designed to provide comprehensive and high-quality education for residents who wish to pursue a career in this specialty. The programs cover the full spectrum of otolaryngology-head and neck surgery, including general otolaryngology, pediatric otolaryngology, rhinology and skull base surgery, otology and neurotology, laryngology and voice disorders, head and neck oncology, facial plastic and reconstructive surgery, and sleep medicine. The programs also emphasize research, academic skills, leadership, professionalism, and ethical practice. The programs are accredited by the Royal College of Physicians and Surgeons of Canada (RCPSC) and follow the national standards and objectives of training.
In 2017 the specialty in Canada converted its training programs to Competency Based Medical Education (referred to as Competence by Design by the RCPSC) and were one of the first two specialties to do so. We graduated our first competency-based residents in 2022. Training typically still takes five years but is governed more by competencies rather than strictly being time based. The programs aim to prepare residents for the challenges and opportunities of a dynamic and evolving field of medicine. The 13 accredited programs in Canada include Dalhousie University, McGill University, McMaster University, Université Laval, Université de Montréal, Université de Sherbrooke, University of Alberta, University of Calgary, University of Manitoba, University of Ottawa, University of Toronto, University of British Columbia, and Western University. Graduates of Canadian programs have been granted the status of being American Board of Otolaryngology – Head and Neck Surgery eligible, and in recent years approximately 50% of graduates have applied to take the board exams.
---
Otolaryngology-head and neck surgery, like any medical specialty, faces various challenges in Canada. Some of the key challenges in this field include:
Patient Wait Times:
Long wait times for consultations and surgeries can be a significant issue in the Canadian healthcare system. Otolaryngology patients may experience delays in accessing specialist care and necessary surgical procedures, which can impact their health outcomes and quality of life.
Access to Specialized Care:
While larger urban centers in Canada generally have well-established otolaryngology departments and specialists, patients in more remote or rural areas may have limited access to specialized care. This can result in disparities in healthcare services and outcomes based on geographical location.
Aging Population:
Canada, like many other developed countries, has an aging population. This demographic trend brings an increased demand for otolaryngology services, particularly for conditions related to aging, such as hearing loss, voice disorders, and head and neck cancers.
Financial Constraints:
Funding constraints within the healthcare system can affect the availability of resources for otolaryngology departments. This can impact the acquisition of advanced medical technologies, access to continuing medical education, and research opportunities.
Workforce Shortages:
There may be shortages of otolaryngologists in some regions of Canada, leading to an increased workload for existing specialists and potential difficulty recruiting new practitioners.
Technological Advancements:
While technological advancements offer opportunities for improved patient care, they can also pose challenges in terms of their cost and integration into healthcare settings. Ensuring that all otolaryngology facilities have access to state-of-the-art equipment and resources can be a complex task.
Training and Education:
Maintaining a well-trained and skilled workforce in otolaryngology requires ongoing education, training, and access to professional development opportunities. Ensuring that new otolaryngologists receive adequate training and support is crucial for the future of the specialty.
Addressing these challenges requires collaboration among healthcare providers, policymakers, and stakeholders to develop strategies for improving access to care, reducing wait times, and enhancing the overall quality of otolaryngology services in Canada.