---
Happy New Year!
This year the masks are off, the pandemic has been declared "over," and life is returning to normal.
---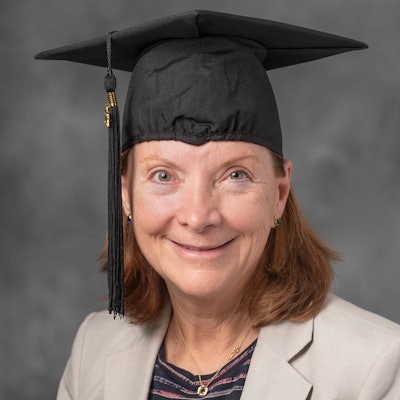 The typical "New Year" celebration that we are most familiar with usually occurs on December 31. We joyously celebrate the previous year and look forward to a new year with optimism. The academic "new year" follows a different calendar and doesn't get the publicity but is equally meaningful, if not more so. At the end of June, our senior residents leave residencies after five years, their most formative years. All of us can remember the journey of urgent airways, nosebleeds that were resistant to every packing available, and the facial trauma patient with a CT scan that reminded us of Humpty Dumpty.
Medical students become residents overnight. Every institution has a week of orientation for new residents that begins with learning the electronic health record platform. For some it may be the first time they will write a note for a patient. Advanced cardiovascular life support training occurs, as well as sessions on patient interactions and expectations for escalation of patient safety or quality concerns through the chain of command. Some of it may be redundant from medical school, but certainly the responsibilities and stakes are much greater than ever before in their career.
During the next five years, our residents transform from a medical student to a resident who will be expected to take the otolaryngology-head and neck surgery board certification exam. Sometime during the residency, you can see the change in their demeanor from junior resident to competent physician. In between they will be the lifeline for patients, their fellow residents, and faculty. During this same period of time, their personal lives move on as well. Many of these residents will marry, have children, and choose where they will settle after residency and what to expect for the rest of their lives.
These current senior residents who are graduating at the end of this month also had their training and the world stop during the COVID-19 pandemic. The Accreditation Council for Graduate Medical Education received requests from all training programs for Sponsoring Institution Emergency Categorization in March 2020, which suspended the training of otolaryngology residents. Instead, they were sent to areas of the hospital where they were most needed.
The operating rooms and clinics were closed except for emergency cases, and there were few of those within our specialty—subsequently there was little otolaryngology-head and neck surgery to be taught. The ENT residents became MICU, general medicine or emergency medicine residents, and had much different duties and responsibilities. A recent publication documented a decrease in key indicator procedures for otolaryngology residents ranging from 16%-43% as of 2022.1
Even after restrictions for emergency-only procedures was lifted, lack of staffing prevented hospitals from resuming operations at the level they functioned at previously. Patients were leery of visiting the emergency rooms, clinics, or hospitals, so care was delayed. Three years later, pre-pandemic levels of surgeries are just now being experienced.
It has been an exceptionally unusual five years for the residents completing their training this year. The amazing transformation of medical student to resident and to practicing physician was even more difficult. Personal triumphs of marriage and, possibly, starting a family were balanced while experiencing three years of a pandemic that changed everyone's lives in ways never experienced in the past century.
A "new year" will begin in a few weeks. We will celebrate the graduation of our current senior residents and welcome the new residents into our departments. As we think back on our own transitions, it is hard to imagine five years where we experienced more highs or lows. This year the masks are off, the pandemic has been declared "over," and life is returning to normal.
Congratulations graduates! We appreciate you and hope for the best for you and your families. You survived and prospered despite amazing odds.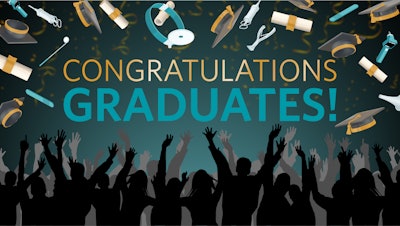 ---
Reference:
Mann, Scott, et al. "Effect of the COVID‐19 Pandemic on Otolaryngology Trainee Surgical Case Numbers: A Multi‐institutional Review." Otolaryngology–Head and Neck Surgery 168.1 (2023): 26-31.