---
AAO-HNSF 2023 Annual Meeting Guest Lecturers
See the 2023 lineup for the Honorary Guest Lectureships, a time-honored tradition at the AAO-HNSF Annual Meeting & OTO Experience.
---
John Conley, MD Lecture on Medical Ethics
Sunday, October 1, 8:00 – 9:00 am, presented during the Opening Ceremony
---
Building and Sustaining Careers: A Gender Equity Lens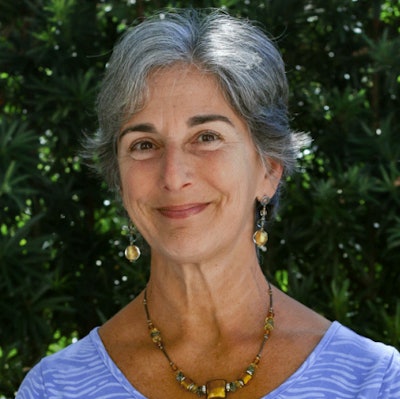 Jennifer R. Grandis, MD, is a distinguished professor of otolaryngology-head and neck surgery and member of the Developmental Therapeutics Program at the University of California, San Francisco (UCSF) School of Medicine, Helen Diller Family Comprehensive Cancer Center.
As a physician-scientist, Dr. Grandis focuses her research on elucidating and targeting key signaling pathways and genomic alterations in head and neck cancer to advance precision medicine studies. Her translational research studies with head and neck cancer patients and their biospecimens have led to novel therapies in the laboratory for clinical application. Her research has also generated relevant preclinical models to determine the underlying mechanism of clinical findings.
Prior to joining UCSF, Dr. Grandis was the UPMC Endowed Chair in Head and Neck Cancer Surgical Research and distinguished professor of otolaryngology and pharmacology and chemical biology at the University of Pittsburgh. She also led the Head and Neck Cancer Program and was the vice chair for research in the Department of Otolaryngology. In her institutional roles at the University of Pittsburgh and UCSF, she has facilitated collaborations between clinicians and investigators with an emphasis on developing a robust research infrastructure to support clinical and translational cancer studies.
Beyond research, Dr. Grandis has dedicated time to mentoring and supporting her peers with recognition of her work in this area with the University of Pittsburgh, Provost's Award for Excellence in Mentoring (2011); University of Pittsburgh and Carnegie Mellon University, William E. Brown Outstanding MSTP Mentor Award, Medical Scientist Training Program (2014); and Peggy Wheelock Award for Excellence in Research, Mentoring, and Promotion of Women in Science (2015).
Dr. Grandis is an elected member of the American Society for Clinical Investigation, the Association of American Physicians, and the National Academy of Medicine. She is also an American Cancer Society clinical research professor.
About the Lecture
Women scientists and physicians are underrepresented in leadership positions, experience more discrimination and harassment, and are paid less than their counterparts who are men. Dr. Grandis will synthesize the experiences and perspectives of representative women and men in science and medicine at various career stages.
Learning Objectives:
Recognize barriers to diversity, equity, and inclusion.
Consider our own biases and how they may impact our ability to recognize discrimination and harassment.
Appreciate what each of us can to do mitigate discrimination and harassment in our professional environments.
---
H. Bryan Neel III, MD, PhD Distinguished Research Lecture
Sunday, October 1, 2:15 – 3:15 pm
---
Facial Nerve Research: Bench, Bedside, and Beyond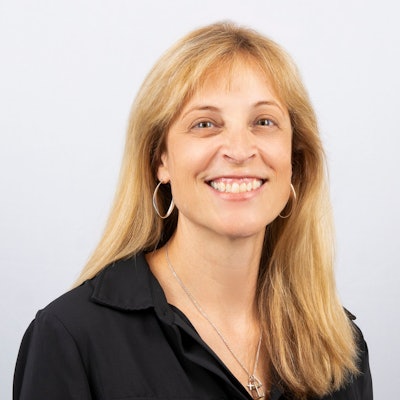 Theresa (Tessa) A. Hadlock, MD, is a pioneering clinician-scientist with more than 20 years of experience in otolaryngology. She served as director of the Facial Nerve Center for 21 years and was the prior director of the Division of Facial Plastic and Reconstructive Survey, and Fazzalari-Grousbeck Chair in Otolaryngology – Head and Neck Surgery at Massachusetts Eye and Ear. She continues to be a Professor of Otolaryngology – Head and Neck Surgery at Harvard Medical School in Boston.
Dr. Hadlock has treated over 5,000 patients with facial palsy. She is a world-renowned clinician, investigator, and advocate for facial palsy patients. For over a decade, Dr. Hadlock has been performing reconstructive surgeries on underserved children born with congenital deformities through humanitarian missions to Ecuador, Haiti, and Uganda.
With a passion for managing facial nerve disorders, Dr. Hadlock devotes her career to improving the lives of patients with facial paralysis. She has innovated and popularized surgical, medical, and physical therapy strategies for her patients. In her research, for which she has received funding from the National Institutes of Health, Dr. Hadlock focuses on establishing more effective methods for regenerating facial nerve function. She has also developed tools to measure the efficacy of reanimation procedures, authoring over 150 articles advancing the art and science of facial palsy.
In addition to the dedication, she commits to her patients and research, Dr. Hadlock also shares her expertise through mentorship and as a preceptor for the clinical fellowship program in facial plastic and reconstructive surgery at Massachusetts Eye and Ear.
She earned her medical degree from Harvard Medical School and Massachusetts Institute of Technology. She then completed her residency in otolaryngology and fellowship in facial plastic and reconstructive surgery at Massachusetts Eye and Ear/Harvard Medical School.
About the Lecture
Facial paralysis is a devastating otolaryngologic condition for which contemporary management remains frequently unsatisfactory. This lecture will highlight advances in the study of facial nerve regeneration, including animal model development, and provide insights gained through laboratory investigation.
Learning Objectives:
Understand basic obstacles to neuronal growth following injury and laboratory maneuvers designed to accelerate and improve the bridging of neural defects in facial nerve models.
Appreciate the complexity and non-uniformity of clinical facial nerve outcomes assessment, and the ways in which lack of consensus has hindered clinical progress.
Generate insight as to the future possibilities for technology-assisted facial reanimation.
---
Eugene N. Myers, MD International Lecture on Head and Neck Cancer
Monday, October 2, 10:30 – 11:30 am
---
Salivary Glands: A Paradigm Shift?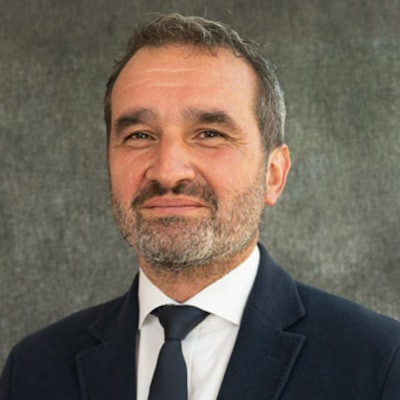 Francis Marchal, MD, is a world leader in sialoendoscopy. He is professor of otorhinolaryngology in the Geneva University Hospital. He received his diploma in otorhinolaryngology and micro vascular surgery from the University of Geneva and a diploma in facial plastic surgery from the University of Lyon.
Dr. Marchal has spent a great deal of his career traveling the world teaching instructional courses and interested individuals about sialoendoscopy. In January 2002, he founded the European Sialoendoscopy Training Center of Geneva where approximately 1,600 physicians from 57 countries have received training in this specialty.
He currently serves as president of the Multidisciplinary Salivary Gland Society, which he founded in 2005 with the support of Dr. Eugene N. Myers. This organization became one of the founding societies of the Confederation of European Otorhinolaryngology – Head and Neck Societies. In 2012, he helped found the International Sialoendoscopy Society. Dr. Marchal has served on the editorial board of many international journals. He is also involved in translational research projects in which sialoendoscopy interfaces with immunology, pediatrics, thyroid surgery, and nuclear medicine.
About the Lecture
This lecture offers an update of various advancements in the understanding and management of salivary gland diseases. which have led to a paradigm shift of the treatment approaches. The discussion will encompass a wide range of issues concerning both inflammatory and neoplastic salivary gland pathologies.
Learning Objectives:
Review the new frontiers of sialendoscopy and its limitations.
Understand the evolution of salivary gland surgery and techniques of enhancing cosmesis in parotid surgery.
Examine the current trends of new therapies for salivary cancer. 
---
Cotton-Fitton Endowed Lecture in Pediatric Otolaryngology
Tuesday, October 3, 10:45 – 11:45 am
---
Stepping Out of the OR: Observations from a Surgical Social Scientist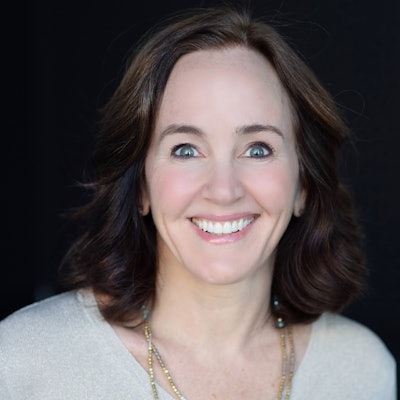 Dana L. Suskind, MD, is a professor of surgery, pediatrics, and public policy (affiliated) at the University of Chicago. She is also the founder of the University's Pediatric Cochlear Implantation Program and cofounder and codirector of the TMW Center for Early Learning + Public Health. Her work and research include pediatric cochlear implantation, optimizing children's foundational brain development, and preventing early cognitive disparities and their lifelong impact.
At the TMW Center, Dr. Suskind and her team develop evidence-based interventions that enable parents, caregivers, practitioners, and researchers to use the power of language interactions to address early cognitive disparities at their onset. Specifically, her research optimizes adult-child interactions to influence foundational brain development and positively affect educational outcomes in preschool children, particularly among low socioeconomic households. Dr. Suskind and her team have developed and tested a suite of evidence-based behavioral interventions that have reached over 5,000 families in Chicago, Illinois, and beyond.
Dr. Suskind is the author of Thirty Million Words: Building a Child's Brain, and the New York Times bestselling book, Parent Nation: Unlocking Every Child's Potential, Fulfilling Society's Promise, which empowers parents to use developmental neuroscience to build a society that works for families.
For her work in advancing a public health approach to foundational brain development, Dr. Suskind was awarded the Nautilus Books for a Better World Award in 2023, the University of Chicago Distinguished Community Service and Advocacy Award in 2022, and the Weizmann Women for Science Vision and Impact Award in 2017, among many others. She also serves as a member on the Advisory Council of Too Small to Fail.
About the Lecture
Dr. Suskind will highlight the unique role that pediatric otolaryngologists play in helping patients thrive physically, intellectually, and emotionally, with a focus on the ways in which that power—and responsibility—extends beyond the clinic and the operating room.
Learning Objectives:
Understand how a physician's training and experience in otolaryngology makes them uniquely equipped to make a difference for patients outside the OR/clinic.
Recognize the value of considering and addressing the social and environmental factors that impact patients' health and wellbeing.
Be empowered to help to improve overall health outcomes and reduce health disparities across patient populations.
---
Howard P. House, MD Memorial Lecture for Advances in Otology
Tuesday, October 3, 2:15 – 3:15 pm
---
Precision Medicine to Improve Outcome: Neurocognitive Machine Learning Enabled Language Prediction for Children with Hearing Loss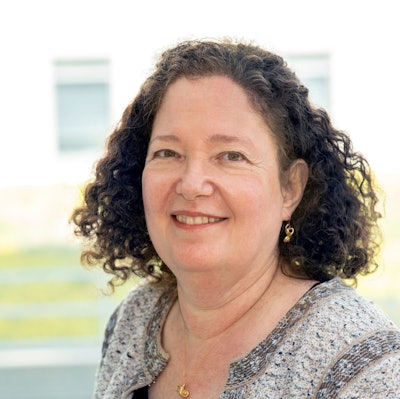 Nancy M. Young, MD, is the Lillian S. Wells Professor of Pediatric Otolaryngology at the Northwestern University Feinberg School of Medicine. She is head of the Section of Otology and Neurotology in the Division of Otolaryngology, and Medical Director of Department of Audiology and Cochlear Implant Program at the Ann and Robert H. Lurie Children's Hospital of Chicago. She is a fellow of the Northwestern University Knowles Hearing Center and a member of the Institute for Innovations in Developmental Sciences.
Pediatric cochlear implantation is Dr. Young's primary academic focus. She is currently engaged in research to forecast language after implantation based on brain structure and function. Accurate prediction is a first step needed to develop custom language learning training paradigms. The long-term goal of this research, which was awarded R01 grant funding from the National Institutes of Health/National Institute of Deafness and Other Communication Disorders, is development of personalized training to address the language gap between implanted and typical hearing children. The multicenter study uses pre-surgical brain imaging and AI-enabled analytical methods to predict individual-level language outcomes after cochlear implantation. She is also lead investigator of a Food and Drug Administration clinical trial to expand pediatric cochlear implant indications.
Dr. Young founded the Lurie Children's Pediatric Cochlear Implant Program, one of the largest of its kind in the United States. She is a fellow of the American Otological Society Council, currently serving as education director. She is a founding board member of the American Cochlear Implant Alliance. In 2021, Dr. Young was awarded the Helen F. Krause, MD Trailblazer award by the AAO-HNS Women in Otolaryngology Section. She currently serves on the Board of Directors of the Hearing Health Foundation, the largest nonprofit funder of hearing and balance research based in the U.S.
About the Lecture
Cochlear implantation has transformed the lives of individuals with hearing loss and their families, and scientific understanding of neuroplasticity. Despite its effectiveness, the language of implanted children as a group falls well below typical hearing children.
Learning Objectives:
Explain why age at implant and residual hearing alone do not accurately predict language on the individual child level.
Understand that prediction of language outcome is possible using predictive analytics with artificial intelligence.
Explain the importance of top-down and bottom-up cortical process in development of speech perception.