Published:
March 28, 2022
---
Reg-ent: What's Next?
The Reg-ent registry has been addressing a number of priorities since its inception in 2015.
---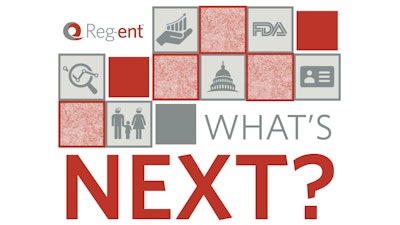 The Reg-ent registry has been addressing a number of priorities since its inception in 2015. Last year, the AAO-HNS team developed a patient-reported outcomes module focused on age-related hearing loss for use by Reg-ent practices treating this condition. Work continues on adding additional otolaryngology outcome modules to Reg-ent, including SNOT-22.
In addition, Reg-ent provides qualified clinical data registry (QCDR) guidance and education materials and has built new partnerships with additional electronic health records (EHRs) used by our participants. To date, Reg-ent has interfaces built with 24 EHRs. As the Centers for Medicare & Medicaid Services (CMS) plans to phase out traditional Merit-based Incentive Payment System (MIPS) reporting and move toward MIPS Value Pathways (MVPs)—a focused set of measures and activities that are more meaningful to our specialty—we are ready to help Reg-ent members prepare for this transition. It is crucial that we engage Reg-ent participants with the otolaryngology-specific measures in Reg-ent to set them up for success in MVP reporting. Our members can do this by reporting Reg-ent QCDR measures beginning in 2022 and participating in the data validation and measure refinements associated with these measures. We will be sharing more updates on our MVP collaboration with CMS in the research-and-quality-focused issue of the Bulletin in July.
One of the largest undertakings of the Reg-ent team in the past two years is developing the research capabilities of Reg-ent by working with FIGmd and OM1 to extract and curate the data set to ensure that Reg-ent is able to provide research grade data and opportunities for clinical research projects. These projects will allow otolaryngologist-head and neck surgeons to connect and collaborate on meaningful research and to elevate the specialty and improve care for the patients they treat. 
To find out more about all Reg-ent benefits, please contact the Reg-ent team at reg-ent@entnet.org and sign up today!