Published:
February 28, 2022
---
Advocacy and You
With the plethora of issues currently facing our nation, involvement and participation are key determinants of our successes or failures.
---
If you ever need a helping hand
I'll be there on the double just as fast as I can
—"Ain't No Mountain High Enough" Tammi Terrell and Marvin Gaye
---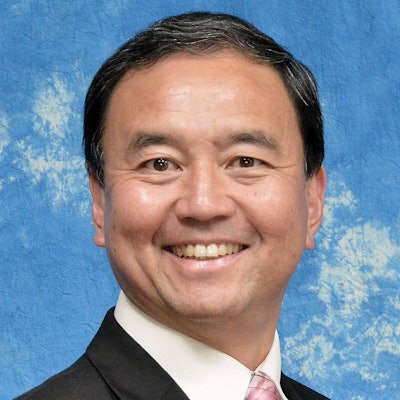 As the 2022 legislative sessions ramp up in many states across the country, and Congress debates targeted healthcare reforms in Washington, DC, the opportunity and time to advocate for our specialty is upon us once again.
What Is Advocacy?
The primary arenas for advocacy revolve around legislative and healthcare concerns. Identifying and prioritizing the most pertinent issues, raising and confirming awareness to the appropriate bodies (local, regional, or national), and formulating and enacting effective action plans are of paramount importance for us to succeed.
Many familiar themes resurface annually, including scope-of-practice expansions pursued by a variety of different groups, infringements on patient/provider relations and medical decisions, and battles for fair payer regulations and restrictions. It is imperative that we support advocacy efforts for our patients and our practices and for the prosperity and survival of our profession. 
When to Advocate?
Any time significant issues arise that impact our ability to deliver optimal healthcare, we should collectively feel the need and urgency to share our thoughts, support, or opposition. Numbers matter from legislators' scopes of vision. A surge in communications by any group—particularly physicians who in general do not routinely contact legislators en masse—can send a strong signal regarding the importance of an issue and hopefully stimulate prompt consideration. 
How to Advocate?
National/Federal. The AAO-HNS has a wide swath of advocacy programs and tools to facilitate member engagement. Our role as members is to remain vigilant and united and to take appropriate action when necessary. 
ENT PAC is the only federal political action committee that has the interests of otolaryngologists foremost in their radar and their actions. 
Grassroots advocacy opportunities include (1) Project 535, (2) State Trackers, and (3) In-District Grassroots Outreach [I-Go]. Learn more at https://www.entnet.org/advocacy/.  
Federal congressional meetings are held on a regular basis by our Academy leadership with legislators and key influential committees. Our Physician Payment Policy (3P) Workgroup and health policy advocacy staff are continually working to advocate for members with regulators and insurers. 
Regional. Our Board of Governors Regional Representative system is a particularly effective way to share regional information on common themes and trends. Our dedicated regional representatives are listed at https://www.entnet.org/get-involved/board-of-governors/bog-region-map/. 
Local/State. Advocacy occurs primarily through participation with state ENT societies and state medical societies. The following are some of our Connecticut state ENT Society's most successful strategies:
Employ an executive director/lobbyist to remain abreast of active and impending issues and to maintain essential legislative contacts at the state Capitol to share our concerns and identify supporters and champions of our causes. 
Maintain an invaluable relationship with a team of defense lawyers who keep us alerted to legislative trends and strategies that may influence our goals and agendas. 
Implement mandatory member physician sign-up for member physicians to commit to half a day per year to testify or to speak with key legislators. 
Operate with an inclusive Executive Committee and Board, which has representation from across the state and work collaboratively among all practice types. 
Include updates from legislators, attorneys, and/or lobbyists at our biannual state society meetings. 
Why Advocate?
As Gavin Setzen, MD, AAO-HNS/F Past President, so succinctly sloganized, "Advocate or Abdicate." These words have never rung truer. With the plethora of issues currently facing our nation, involvement and participation are key determinants of our successes or failures. To those veteran and already active advocates who routinely participate, thank you for being our champions and our voices. For all others, consider increasing your advocacy efforts through any of the multiple opportunities available. Your input truly matters.