Published:
February 28, 2022
---
Donor Spotlight: Eugene G. Brown III, MD
"supporting our specialty's keeper— the Academy!"
---

The AAO-HNS foundation is pleased to recognize Eugene G. Brown III, MD, who recently became a Millennium Society Lifetime Donor with his generous donation to the 125 Strong Campaign.

"The specialty has been such an important part of my life and practicing otolaryngology has been such a fulfilling career for me that I wanted to give back to help secure the future of our specialty for the next generation of otolaryngologists. Frankly, I could not think of a better way to support the future of our specialty outside of supporting our specialty's keeper—the Academy," said Dr. Brown when asked what inspired him to become a Lifetime Donor.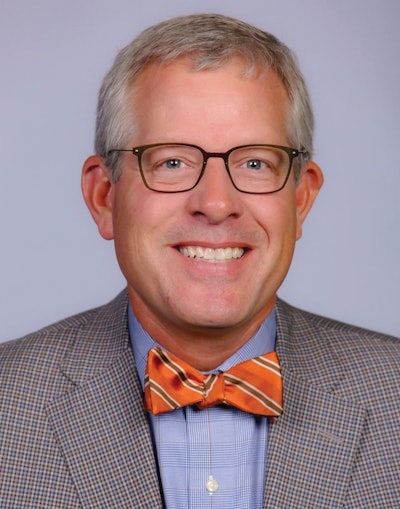 Dr. Brown is a current member of the AAO-HNS/F Board of Directors, serving as Director at Large/Private Practice. He has been an active member of the Academy since 1996 and has generously contributed his time, skills, and knowledge through countless volunteer hours and participation on numerous committees. 
Dr. Brown's philanthropic support of the 125 Strong Campaign demonstrates his commitment to build a wave of success and support that offers hope and encouragement to the many leaders, teachers, and volunteers who give so freely of their time and their ideas to further the advancement of the specialty. 
"To provide resources so that others may pursue an idea that may change the world, to support underrepresented otolaryngologists by opening the doors of opportunity and advancement, to help recruit and shape tomorrow's leaders, and to fund education where the offerings continually blow me away—these are the reasons that inspire me to give back to the foundation and the specialty."
Dr. Brown is in private practice in Charleston, South Carolina. As an advocate and supporter of maintaining the integrity and structure of the private practice model within the otolaryngology community, he is an avid participant in the Academy's Private Practice Specialty Group. "From my perspective, addressing future practice needs and workforce challenges is paramount in positioning otolaryngology for long-term success. The landscape is confusing and continually changing, while corporate and political interests continue to intrude further into our daily practice affairs and patient care. This creates a misalignment of our professional values and business interests. 
"Now more than ever, we need to stand united to protect the specialty, our colleagues, and the patients we treat. We continually are challenged to be ONE—specialty unity is the key and the Academy is the glue."
We thank Dr. Brown for his generous support and commitment to the Academy and its foundation and for helping to shape the future of the specialty. 
For more information about the AAO-HNS foundation and how you can help shape the future of the speciality by donating to the 125 Strong Campaign, go to https://www.entnet.org/about-us/aao-hns-foundation/ or contact Marylou Forgione, MBA, Senior Manager, Development, at mforgione@entnet.org.