---
Candidate Statements – Nominating Committee: Private Practice
How will you select candidates for Academy leadership that best represent our diverse membership? What experience do you have that will aid in selecting leaders that will advance the mission of the Academy?
---
Q: How will you select candidates for Academy leadership that best represent our diverse membership? What experience do you have that will aid in selecting leaders that will advance the mission of the Academy?
VOTE
FOR TWO
PER PRACTICE
TYPE OF FOUR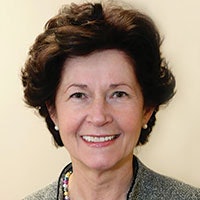 Agnes Czibulka, MD
Our diverse membership should be represented to reflect both academic and private practice, urban and rural locations, and employed and self-employed practice models. The goal is that all members feel represented at the Academy level in some format.
I would apply my experience I have gathered over the years serving on the board of Yale New Haven Hospital and serving as the executive board member of the Community Medical Group (1,000 private physician member in CT).
As a member and later president of New Haven County Medical Association, I made successful events to facilitate the communication and interactions among physicians, which is crucial in our fast changing medical and political environment.
I believe in shaping our future by selecting and helping leaders who are devoted to support our members to fulfill their calling and also support the physician's well-being.
Soha Ghossaini, MD
Our diverse membership contributes significantly to the success and strength of our Academy. To that end, it is essential and natural to have a diverse leadership that can represent the interest of our members. If selected I will make every effort to reach out to other members, committee and section leaders to help identify highly qualified and diverse candidates. Such a slate of candidates will ensure that our leaders are selected from the broadest possible group of qualified candidates.
I have been fortunate to be involved with the Academy at an early stage of my career as a member of various committees, including the Diversity and Inclusion Committee, the Board of Governors, a few task force groups, Women in Otolaryngology Section, and the International Steering Committee. Such experience helped me better understand the structure of the Academy and its role. During my one-year leadership training at the AAO-HNS Leadership Institute Endowed Scholars program, I had the chance to interact and shadow a few of our Academy leaders. This experience provided me with an insight into their role and the challenges they learn to overcome, which I believe would help me in better selecting our future leaders and advancing the mission of the Academy.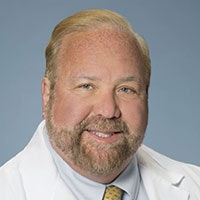 Paul M. Imber, DO
The Academy is a homogeneous organization comprised of a diverse membership. We all strive to a single purpose—providing the best ENT care to the American public. At the same time, we bring our individual biases to
this mission based on our own experiences, be they racial, gender, religious, age, geographic, workplace, cultural, sexual orientation, or any of the myriad of components that make us individuals. It is important that the Academy leadership represent this diversity with a broad spectrum of candidates from whom the members can choose. However, it is imperative that leadership candidates are cognizant and sensitive to these disparities and bring a unifying voice to their constituency.
I have been fortunate to be involved in the Academy in several venues, including chairing several committees of the BOG, being vice chair of the ENTPAC and sitting on the 3P taskforce representing the BOG. I have also been president of the Delaware state society and president of the American Osteopathic College of Otolaryngology. I have come to know many fine future leaders and can recognize those who have the mettle to continue the great progress the Academy now enjoys.
Steven T. Kmucha, MD, JD
Despite a rapidly changing profession, I remain driven to assure that otolaryngology is represented and well-heard, that our non-otolaryngology colleagues are aware of the rapidly changing otolaryngology training and of the many rapidly improving clinical and technological advances in our specialty. In our increasingly diverse profession and specialty, it is critical to maintain contact with medical students, residents, and fellows to assure that trainees are exposed to otolaryngology and to assure that their experiences with otolaryngology are as positive as possible.
My medical management and legal education allows me to better understand the vicissitudes of direct patient care and to also understand how otolaryngology interfaces with the many policy, regulatory, and legal entities to achieve the training of excellent otolaryngologists who will hopefully continue to avail themselves of the robust opportunities provided by the Academy throughout their careers and how to optimize the interface with our professional colleagues and with hospital staff and administration to allow the diverse breadth and scope of otolaryngologists to provide the highest quality of care with the least amount of administrative and policy/procedural burdens.
I believe that these skills will allow me to identify those individuals who can best lead our specialty and our organization.