---
Measuring success: strong relationships with payers
The Academy's Physician Payment Policy (3P) workgroup, in conjunction with health policy staff, has placed a high level of importance on developing and fostering relationships with national Medical Directors within both the private and public payer sectors.
---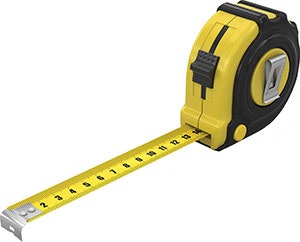 The Academy's Physician Payment Policy (3P) workgroup, in conjunction with health policy staff, has placed a high level of importance on developing and fostering relationships with national Medical Directors within both the private and public payer sectors. These relationships have allowed opportunities for dialogue with the highest level executives at the Centers for Medicare & Medicaid Services (CMS) and several private payer organizations, including United Healthcare (UHC). As a result of ongoing efforts to cultivate these affiliations, the Academy leadership has been able to proactively address many potentially problematic policies for otolaryngology members and their patients, working together with these payers to develop appropriate coverage policies. Some specific examples of how the Academy has led joint efforts with payers are noted below.
United Healthcare
There have been many collaborative efforts between the Academy's leadership and UHC over the years. Recently, national Medical Directors at UHC have approached the Academy for input and dialogue regarding several important policies impacting members and their patients, including UHC's balloon sinus ostial dilation medical policy, rhinoplasty policy, and their Premium Designation Program.
Continued balloon sinus ostial dilation coverage
In 2014, UHC reached out to the Academy requesting input for its draft balloon sinus ostial dilation medical policy. The Academy's Rhinology Paranasal Sinus Committee and 3P quickly reviewed the draft policy, providing UHC comments by their deadline and requesting a conference call to discuss the importance of continued coverage for balloon sinus ostial dilation. UHC agreed that it would be helpful for their highest level policy leaders to discuss the proposed policy with Academy leaders, including 3P members as well as experts in rhinology. After a constructive and detailed discussion about the benefits of balloon sinus ostial dilation as an alternative to endoscopic sinus surgery, UHC decided to maintain coverage in their policy, effective April 1, 2015.
Rhinoplasty coverage policy
The Academy's expert input was also requested by UHC in April 2015 to review and provide comment on their proposed rhinoplasty medical policy. This is a version of a previous policy, which has undergone numerous favorable revisions based on Academy's 3P and Rhinology and Paranasal Sinus Committee advocacy and input. UHC's willingness to seek our feedback on this policy is further evidence of the reciprocal relationship that has been developed over the years between UHC and the Academy.
Premium Designation Program
Tools for you: Member resources
As Members know, the healthcare market is ever-changing with increasing demands placed on physicians in addition to providing quality care. 3P and the Health Policy staff work together to ensure that otolaryngologist-head and neck surgeons are well-positioned to meet the challenges of today, as well as those on the horizon, by providing updated practice management resources. These Members-only resources, such as template appeal letters, CPT for ENTs, and Clinical Indicators, are valuable tools for thriving otolaryngology practices and their patients. We encourage all Members to stay informed about the latest health policy changes and updates via the Bulletin, ENTConnect, the HP Update, and weekly news. We also encourage all members with socioeconomic-related questions to utilize the Practice Management Member Inquiry Tool.
In addition, UHC reached out to the Academy in 2013 to discuss their Premium Designation Program, a type of quality tiering program that assesses otolaryngologist-head and neck surgeons on their quality and cost efficiency as compared to peers in their area. Based on many concerns raised by the Academy and its Members, UHC delayed implementation of the program for otolaryngologists for over a year. In the fall 2014, prior to implementation of the program that included otolaryngology-head and neck surgeons, UHC once again contacted the Academy to continue dialogue regarding significant ongoing concerns about the program. While UHC decided to move forward with assessment and public display of otolaryngologist-head and neck surgeons designations, the national Medical Director leading the program, Mureen Allen, MD, requested additional input from Academy Members. Further, during a follow-up conference call held with Academy Health Policy and Quality and Performance Measurement staff, Dr. Allen noted interest in receiving ongoing feedback from Academy members about the program moving forward. In addition, UHC has indicated willingness to provide Academy leaders with step-by-step clarity about their methodology, and interest in working together to develop helpful resources like talking points about how to review, understand, and appeal (if necessary) the reports.
Medicaid allergy policy changed
In addition to the work with UHC, the Academy's 3P Workgroup, Academy Executive Leadership, and Health Policy staff collaborated with Superior HealthPlan, the largest Medicaid carrier in Texas serving approximately 1 million beneficiaries, to review their credentialing policy regarding allergy testing and immunotherapy services in its network. While the Academy does not usually participate in Medicaid advocacy, 3P leaders determined that the potential impact of the proposed policy required Academy attention. After Academy leaders and colleagues from the American Academy of Otolaryngic Allergy (AAOA) met with the highest level Superior HealthPlan executives to inform them about the extensive training that physicians in the specialty receive, Superior HealthPlan agreed to auto-credential all board certified and board eligible otolaryngologist-head and neck surgeons to perform allergy testing and immunotherapy services in its network. This accomplishment is due to the hard work of Academy leaders, along with that of our colleagues with the AAOA, the American Board of Otolaryngology (ABOto), and Superior HealthPlan.
Ongoing issues with diagnostic imaging reimbursement policies
While the Academy has realized many successes with some public and private payers as mentioned above, there are other coverage issues that continue to provide challenges for our members as they work to provide quality care to their patients. One of these issues relates to restrictive and inappropriate coverage policies for Cone Beam Computed Tomography ("CBCT" or otherwise known as "miniCT"). The Academy is aware of problematic payer policies that are arbitrary in nature, with some payers even going so far as to state that miniCT is investigational and experimental when the technology has been FDA-approved for many years. Some payers are not allowing otolaryngologist-head and neck surgeons to administer and/or interpret diagnostic imaging studies or to receive appropriate reimbursement for billing the professional and/or technical component of imaging services. In response, the Academy has sent several comment letters to payers advocating for changes to these policies, focusing on the numerous benefits of point-of-care imaging for patients and noting that otolaryngologists possess the training, expertise, and knowledge to provide these services. However, the private payers have remained unresponsive to our comments and maintain these restrictive and inappropriate policies.
3P leaders and Health Policy staff continue to work with Imaging Committee leaders and the Intersocietal Accreditation Commission CT-division, to advocate with several private payers to provide appropriate reimbursement for miniCT services. While these advocacy efforts continue, Members are encouraged to utilize the Academy's Template Appeal Letter and Advocacy Statement on Diagnostic Imaging when corresponding with payers, see: www.entnet.org/content/coding-corner. In the future, the Academy's clinical data registry and appropriate use criteria will be extremely valuable to Members and benefit their patients in similar instances. In the meantime, the Academy leadership is working diligently to implement a broad strategy, to create positive change with at least one of the payers and their restrictive policy, so that positive momentum with other payers might be achieved as well. Stay tuned for further updates on these important advocacy efforts.