Published:
January 17, 2023
---
#OTOMTG23 for the CME ENThusiast
An idea is born through committee engagement and participation.
---
Daniel C. Chelius, Jr., MD, Annual Meeting Program Coordinator, with Elizabeth S. Willingham, MD, Annual Meeting Program Committee member
---

The Call for Science for our AAO-HNSF 2023 Annual Meeting & OTO Experience in Nashville, Tennessee, has wrapped up and submission trends are tracking with the past few years. We anticipate another incredible turnout for scientific abstracts and education proposals.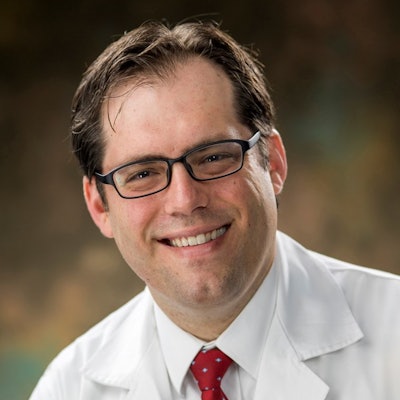 The 65 physician and AAO-HNSF staff members of the Annual Meeting Program Committee (AMPC) met for our virtual fall strategic planning meeting in November. We take this time each year to review the attendee feedback from the prior meeting, to refresh our strategic aims and vision for the Annual Meeting going forward, and to lay out operational plans for the coming year.
As is the case with most AAO-HNS/F committees, we also welcome new members to the AMPC each fall. Although it can be intimidating to join a new committee and jump into the middle of ongoing processes and long-running deliberations, it is critically important for the health of our committees and the entire AAO-HNSF to capitalize on new members' fresh perspectives and renewed enthusiasm. We were particularly lucky to have new AMPC member Elizabeth S. Willingham, MD, from Emory University School of Medicine, focus us on CME efficiency for those attendees whose primary goal is to earn as much CME as possible through the program schedule.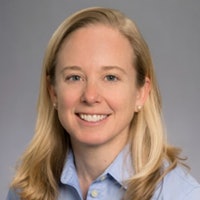 As Dr. Willingham shared, "Being on the AMPC is a huge honor, and I was planning to spend the first year getting the lay of the land and doing a lot of listening. About five minutes into the retreat, I understood that this was a friendly and welcoming group, and all ideas were invited. They encourage new input to keep the vigor and vitality of the meeting fresh and fun. In this context, I gave myself permission to brainstorm … what would serve our members and make this meeting even better?
 "One of the highlights of the Annual Meeting for me is reconnecting with friends from training, many of whom are in private or community-based practices. A common sentiment expressed over these reunion gatherings is the desire for more CME opportunities—the 'pie in the sky' dream of CME opportunities every hour, from 7:00 am to 7:00 pm, 12 CME credits a day—wouldn't that be great? Why, yes, yes it would!
"Enter, the CME ENThusiast Presentation Room, featuring ongoing CME opportunities every hour of the meeting, including the early morning, regardless of whatever else is going on. I believe this will help meet the needs of a subset of attendees, like my residency friends, who really need to optimize their CME earning potential in Nashville. Danny and I spoke about the idea, and we're excited to see it developing for the fall.
"I encourage anyone thinking about getting more involved in the Academy committees to go for it!  The committee members and leaders are warm and welcoming, and the only experience needed is your own. What you bring to the group is unique, and we need you to speak up! The next innovation is yours to brainstorm."
 I'm grateful to Dr. Willingham and to all our AMPC members for always considering how our Annual Meeting can best serve our community and the global specialty. We'll see you in Nashville!