---
AAO-HNSF Coordinator for Education: Call for Applicants
The AAO-HNS/F Board of Directors is seeking applicants for Coordinator for Education for the 2023-2027 term.
---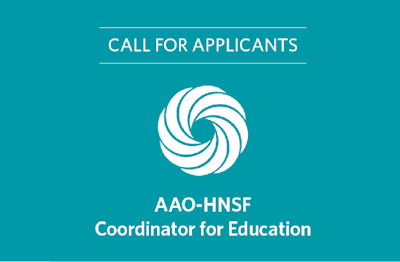 Interested applicants should submit a letter of intent by June 13. The complete application is due July 11.
Click here for a detailed description of the role and responsibilities of the Coordinator and a listing of qualifications and expectations.
Questions and Submissions should be directed to:
Tirza Lofgreen, CHCP Senior Director, Professional Education & Digital Learning
tlofgreen@entnet.org
1-703-535-3771