---
AAO-HNSF 2022 Annual Meeting Guest Lecturers
See the 2022 lineup for the Honorary Guest Lectureships, a time-honored tradition at the AAO-HNSF Annual Meeting & OTO Experience.
---
John Conley, MD Lecture on Medical Ethics
Sunday, September 11, 
Presented during the Opening Ceremony, which starts at 8:00 am (ET).
---
Reflections on Our Profession in the Face of an Ongoing Pandemic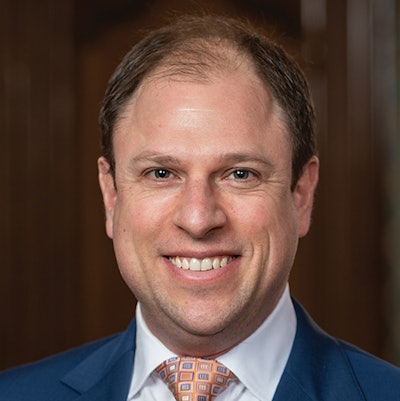 Andrew G. Shuman, MD, HEC-C, is an associate professor in the Department of Otolaryngology - Head and Neck Surgery at the University of Michigan Medical School. He serves as a chief of the Clinical Ethics Service in the Center for Bioethics and Social Sciences in Medicine (CBSSM). Dr. Shuman is the associate chief of staff at the VA Ann Arbor Health System, where he directs the educational experience for a diverse cadre of pre- and post-doctoral trainees and learners. He is also the current Chair-elect of the Ethics Committee and will assume the role as Chair at the close of the Annual Meeting in September 2022.
Dr. Shuman is recognized as a thought leader in ethical issues arising within the field of otolaryngology and surgical oncology. His work is defining the conceptual dimensions of "surgical ethics," an emerging focus in the broader field of bioethics, by applying his perspective as a practicing surgeon and clinical ethicist to normative and empirical bioethics research. He has recently focused on cancer treatment decision-making and precision oncology, scarce resource allocation, and institutional and national responses to the COVID-19 pandemic.
Dr. Shuman completed fellowships in head and neck surgical oncology at Memorial Sloan-Kettering Cancer Center, and in medical ethics at Weill Medical College of Cornell University. He completed his residency and medical school at the University of Michigan. 


Eugene N. Myers, MD International Lecture on Head and Neck Cancer
Monday, September 12, 10:30 – 11:30 am (ET)
---
Unraveling Locally Recurrent Head and Neck Cancer: From Clinical Problem to Molecular Explanation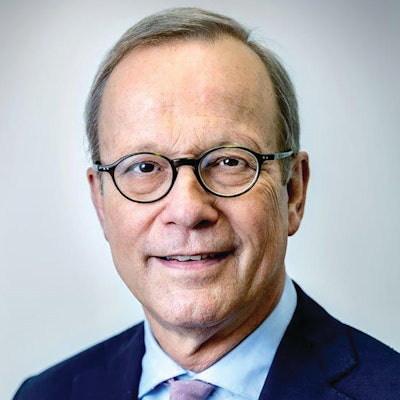 C. René Leemans, MD, PhD, FRCSEd (Hon), is professor of otolaryngology-head and neck surgery at the VU University, Amsterdam, the Netherlands, and chair of the department of otolaryngology-head and neck surgery at Amsterdam University Medical Centers. Dr. Leemans is also the director of the Advanced Fellowship Program in Head and Neck Surgery and Oncology. 
Dr. Leemans' research interests include the various aspects of head and neck cancer, reconstructive and microvascular surgery, and basic translational research. He is the lead investigator in a number of clinical trials, including those sponsored by the European Union, Dutch Cancer Society, and industry. He has made a sustained and internationally recognized contribution to cancer care and research in the field of head and neck oncology over the past decades, has authored multiple research papers and textbook chapters, lectures internationally, and serves on the editorial boards of scientific journals. 
Dr. Leemans was co-director of the Cancer Center Amsterdam until 2020. He has served as president of the Dutch and European Head and Neck Society. He leads the successful Make Sense Awareness Campaign on head and neck cancers in Europe.
Dr. Leemans graduated from the Erasmus University Rotterdam and completed his specialist qualifications in Amsterdam. He then completed a fellowship in head and neck/microvascular surgery in Amsterdam and Glasgow, United Kingdom.


H. Bryan Neel III, MD, PhD Distinguished Research Lecture
Tuesday, September 13, 10:30 – 11:30 am (ET)
---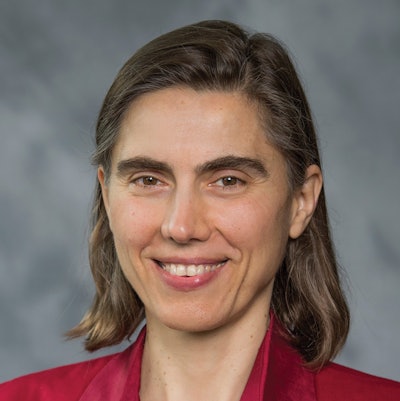 Konstantina "Tina" Stankovic, MD, PhD, is the Bertarelli Foundation Professor and chair of the Department of Otolaryngology – Head & Neck Surgery at Stanford University School of Medicine. She is a Harvard-trained ear and skull-base surgeon and a Massachusetts Institute of Technology-trained auditory neuroscientist. Her clinical focus is in otology and neurotology, and she previously served as chief of the Division of Otology and Neurotology at Massachusetts Eye and Ear, a teaching hospital of Harvard Medical School. 
In addition to her clinical and administrative duties, she directs a basic science laboratory focused on improving diagnostics and therapeutics for sensorineural hearing loss. She has initiated and led successful cross-departmental, national, and international collaborations to develop and deploy novel molecular diagnostics and therapeutics for hearing loss and otologic diseases in general while educating the next generation of leaders in surgery and science.