Published:
February 1, 2022
---
Tech-Talk: Desktop-as-a-Service
Cloud computing has ushered in the era of Anything-as-a-Service.
---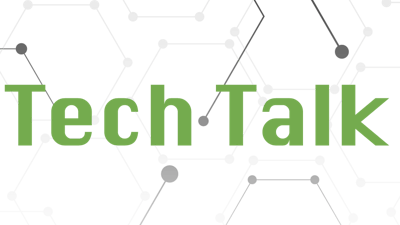 Mike Robey, MS, AAO-HNS/F Senior Director, Information Technology
---
Cloud computing has ushered in the era of Anything-as-a-Service. Whether you are looking for application software, an integrated platform, or infrastructure solutions, chances are you can find it in the cloud. With the July 2021 announcement of Windows 365, Microsoft has thrown its hat in the ring as a Desktop-as-a-Service provider. This article explains what this service is, along with some thought-provoking pros and cons.
For background purposes, below are definitions of four common cloud-based service offerings:
Infrastructure-as-a-Service (IaaS): Instead of physical, on-premises machines, servers are in the cloud. Your IT staff is still responsible for maintaining the operating system and applications. Data is stored within the enclave of the IaaS provider.
Platform-as-a-Service (PaaS): The cloud provider gives you an environment where you can develop workflows and configure applications to your needs. The provider maintains the software environment. Data is stored within the enclave of the PaaS provider.
Software as a Service (SaaS): The cloud provider gives you access to their software application. They maintain the software. Data used by the application resides within the SaaS enclave.
Desktop as a Service (DaaS): The provider gives you a virtual desktop. Your IT staff installs the business and office productivity software used by your practice. Data may reside in multiple places depending on the software installed on the virtual desktops. For instance, documents produced using the virtual desktop may reside in the DaaS enclave. Data used by the business applications may reside elsewhere.
Here is how DaaS works. The virtual desktop is streamed over the internet to the user's preferred device. Functionally it makes no difference if the preferred device is a computer in the office, smartphone, tablet, or home computer. The big advantage is because the virtual desktop resides in the cloud, the user can suspend activity and pick things up right where they left off. For example, if the user leaves the office, they can suspend and disconnect from their virtual desktop. Later, the virtual desktop session can be resumed at the point where it was suspended.
From an administrator's perspective, deploying and decommissioning virtual desktops is faster than dealing with physical computers. More importantly, patching and updating are centralized and simplified. It is much easier and faster to deploy a security patch to a fleet of virtual desktops than physical machines. No more worries about spilled water ruining a user's computer or a laptop getting left behind in a taxi. Administrators might even consider provisioning staff with less expensive Chromebooks or extending the regular computer replacement schedule for new computers. All this sounds great but there are some drawbacks.
DaaS is not meant for intense data processing. The jury is out as to how well virtual desktops perform with huge spreadsheets. Dual monitor support may only be available if connected through a physical Windows machine. Zoom and other video conferencing calls might not work as efficiently on virtual desktops.
There are some additional unknowns. Will the DaaS provider allow you to install third-party programs? And will these applications work on the virtual desktop? Will office printers and scanners work with the virtual desktops?
There are other competing services—Citrix and Amazon Workspaces, to name a couple. Consulting with your IT department or managed services provider is advisable before moving forward. A total cost of ownership analysis is a good place to start. The per seat cost of DaaS might seem high but if this leads to cost savings in other areas, such as end user devices, reduction in support costs (software patching and updates), security, and productivity gains, further investigation of DaaS may be worthwhile. Another possibility is to use DaaS for very specific use cases. As an example, the Academy has used virtual desktops for years to support the Annual Meeting. Whatever your identified use case is, make sure you know where your data and documents are stored.