Published:
November 1, 2016
---
Pride and privilege
We have an unusual privilege. To meet and quickly enter the lives of our patients in their time of need. To interact humanely and to understand their pain and fear and guide them to a better place.
---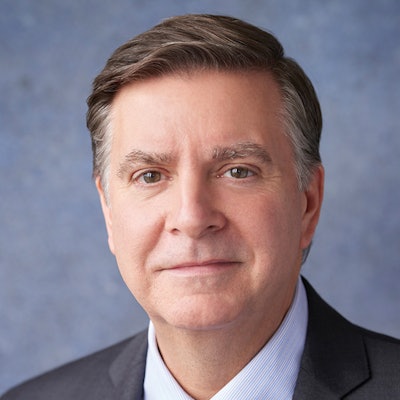 Surgeons must be very careful
When they take the knife!
Underneath their fine incisions
Stirs the Culprit—Life!
—Emily Dickinson, 1859
We have an unusual privilege. To meet and quickly enter the lives of our patients in their time of need. To interact humanely and to understand their pain and fear and guide them to a better place. I was always interested in biology, but my thoughts did not turn to medicine until my father's health downturn late in life.
We each find our path to this human calling. Most days after clinic as I drive home I realize I have entered into the lives of multiple people. For many of these individuals and families our interaction is of lifelong significance. This meaning, this significance, is more important than money and time. We do this work because it celebrates both hand and mind. We do this to move toward the perfect surgical offering realizing we can never get there. We do this because it honors our patients. We do this to be the best we can be.
The distractions and the Academy
The pride in doing something as perfectly as one can is the daily conduct of the surgeon. There are difficulties: inadequate staffing, time constraints, burdensome paperwork, excessive regulation and legislation, an evolving army of surrogate "patient advocates," and inadequate and uninformed reimbursement. These issues must not be allowed to alter the importance of our work in the care of our fellow humans. For these other distractions, let the American Academy of Otolaryngology—Head and Neck Surgery help. This is why the Academy exists. Here are just three ways you can benefit:
Complications and Regent
When we operate, we will from time to time have complications and "less than optimal outcomes." I have explained to my residents and fellows that if you are human and treating humans, you will have complications. The commitment to the patient is to learn from this complication. This is not just our surgical foundation, but how we understand ourselves as human beings and as partners with our patients. A Spanish proverb reads: "There is no better surgeon than a man with many scars."
Our commitment is to do better the next day, to improve. Regent makes this possible in very real terms. Regent allows us to gather data to define our performance and to endeavor to improve the surgical care we offer each day—to exactly determine the outcome of what we do and to do so within our community of otolaryngology. With Regent we can all learn together. Regent will help us to educate ourselves to be better the next time in the OR!
Leadership
Surgeons are leaders and can provide insight into disease processes. James Berry, an early surgeon anatomist, said in 1887 of the structure subsequently named after him, the ligament of Berry: "I have noticed in operations of this kind, which I've seen performed by others upon the living and in a number of excisions which I have myself performed on the dead body that most of the difficulty in the separation of the tumor has occurred in the region of these ligaments … This difficulty I believe to be a very frequent source of that accident which so commonly occurs in the removal of goiter, I mean division of the recurrent laryngeal nerve."
In 1938, Frank Lahey, an early American thyroid surgeon, said of the recurrent laryngeal nerve, which was previously felt to be too fragile for surgical dissection and therefore should not be dissected, "careful dissection would not increase but definitely decrease the number of injuries to the recurrent laryngeal nerves." He wrote further that "I am convinced that the best management of RLN injuries is of the preventative character."
Join me in our Academy work, collaboratively with one unified otolaryngology voice, strengthened and focused through its mission and service. The turbulence ahead provides an opportunity to defend our right to improve the quality of our care, to come together reaching beyond the familiar, and to open ourselves to new understandings. We were not second to the moon—this is our time!