---
Embrace the Experience!
We have transformed our Annual Meeting & OTO EXPO℠ into the Annual Meeting & OTO Experience!
---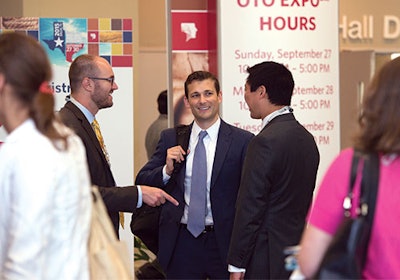 OTO Experience offers more than 250 ways to expand your knowledge of the specialty
We have transformed our Annual Meeting & OTO EXPOSM into the Annual Meeting & OTO Experience! As defined by Merriam-Webster, "experience" is a "direct observation of, or participation in events as a basis of knowledge." This description exactly conveys the activities that make our EXPO an "experience to embrace." You don't just gain knowledge from the education sessions, seminars, and lectures held in the meeting rooms, high quality education can be found right on the show floor.
This year, San Diego will host our city-wide event at its gracious Convention Center. As soon as you walk through the doors of OTO Experience you'll feel an aura of excitement. Over 250 exhibiting companies will be on hand ready to share with you the tools to not only enhance your skills but to improve your overall patient care.
Simulation Zone and new technologies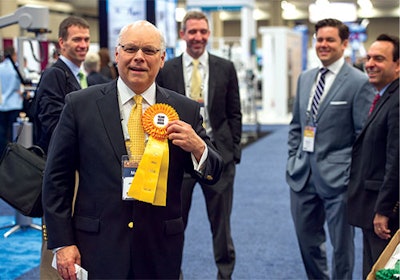 New technologies and equipment being introduced include goggles that can diagnose vertigo, monopolar electrosurgical instruments, an updated smartphone lens, ENT ear wash systems, nasal catheters, 3-D endoscope cameras, and video otoscopy systems. There will also be 3-D pediatric temporal bone, and other ENT-related models, and for comfort, new ergonomic stools and chairs, and more. These along with all of the other medical devices and tools are a must-see, and being able to take this equipment on a test drive enhances the knowledge you're receiving.
We continue to innovate and bring you something new and this year is no different. Need to learn more about simulation technology? Come experience what is being offered in the brand new Simulation Zone located just inside the entrance that leads in from the Registration area.
Product Theaters and Hands-on Demonstrations and Training Labs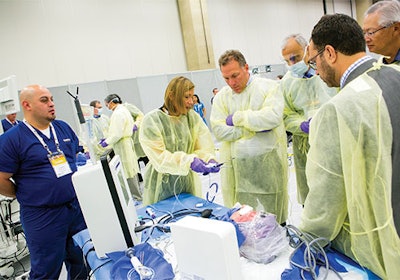 For in-depth training and product demonstrations, visit the Product Theaters and our Hands-on Demonstration and Training Labs. The Product Theater is designed to enhance your medical product awareness. Don't miss these presentations from our corporate partners discussing their products and services. Hands-on Training sessions are supported by the corporate community in conjunction with the AAO-HNSF Annual Meeting & OTO EXPOSM. Here you have the opportunity to expand your surgical expertise by learning the proper applications of surgical technologies from leaders in the field while under the direct supervision of corporate medical education personnel. Participating companies will provide all medical supplies and cadaveric specimens to create a truly unique hands-on experience!
The popular ENTConnect Portrait Studio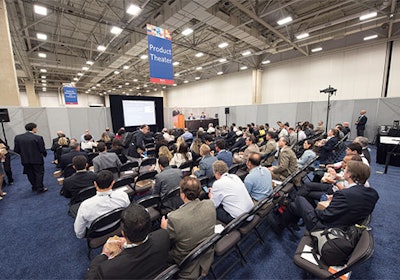 Also returning is our ENTConnect Portrait Studio where we will have on display our ENTConnect portal, the official online community of AAO-HNS. Come to Hall D of the convention center to check in at the ENTConnect booth, start or enhance your profile, and have a free headshot taken by professional photographers.
ENT Careers LIVE
For our Residents and Fellows-In-Training don't miss ENT Careers LIVE! at Booth #549 in Hall D! Our partners at Health eCareers are providing FREE CV reviews by healthcare professionals to benefit those entering the workforce. View more than 200 otolaryngology jobs, and prepare for the AAO-HNS.
Maximize the value of your overall experience at this year's AAO-HNSF Annual Meeting & OTO EXPOSM from September 18-21! Don't limit what you can learn by just attending the sessions. Please remember that the EXPO hall closes at 3:30 pm on September 20.
Lunch with Experts: Food for thought
This priceless opportunity underscores the value the OTO Experience offers by connecting with the specialty's leading experts. By taking the opportunity to ask more questions, you develop the perfect personalized learning occasion. Sign up for Lunch with Experts located in the back of Hall F. Before you travel, please visit our website for the current schedule. Our experts include:
Sunday— 12:00 pm – 1:00 pm
Laryngology: Paul Castellanos, MD
Robotic Surgery: Eric M. Genden, MD
Otology: Nancy M. Young, MD
Otology and Neurotology with Particular Focus on Infectious Issues: Patrick J. Antonelli, MD
Head and Neck Cancer: Marion E. Couch, MD, PhD
Sialoendoscopy: M. Boyd Gillespie, MD
Head and Neck Cancer: Robert L. Ferris, MD, PhD
Sinus/Rhinology: Stacy T. Gray, MD
Laryngology: Michael M. Johns III., MD
Otology: Anil K. Lalwani, MD
Monday — 12:15 pm – 1:15 pm
Head and Neck Surgery: Randal S. Weber, MD
Laryngology: Albert L. Merati, MD
Head and Neck Surgery: Cherie Ann O. Nathan, MD
Head and Neck Cancer: Maie St. Johns, MD, PhD
Head and Neck Cancer: James L. Netterville, MD
Tuesday — 12:00 pm – 1:00 pm
Facial Plastic Surgery: J. Regan Thomas, MD
Faculty Development, Transition to Leadership Opportunities, Resident Education and Population Health: Roland D. Eavey, MD
Minimally Invasive and Endoscopic Endocrine Surgery: Michael C. Singer, MD
Endocrine Surgery: David J. Terris, MD
Upper Airway Disease: Do-Yeon Cho, MD
Endoscopic/Skull Base Surgery: Peter H. Hwang, MD