Published:
December 1, 2021
---
2022: New Year's Reflections and Resolutions
As we approach the hopes and dreams of a new year, let us reflect on our accomplishments and consider resolutions to improve our lives, practices, and profession.
---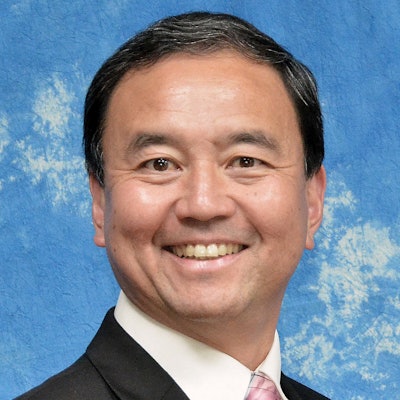 "I see trees of green, Red roses too
I see them bloom, For me and you
And I think to myself
What a wonderful world"
~Louis Armstrong
Despite the COVID-19 driven chaos that has deeply impacted practice viability and success, we have much to be thankful for. We continue to deliver quality healthcare to our patients and have painstakingly figured out how to protect the health and safety of all those around us, including our patients, staff, and families. As we approach the hopes and dreams of a new year, let us reflect on our accomplishments and consider resolutions to improve our lives, practices, and profession.
Laugh with your patients. In these somber times, a smile, or possibly even laughter, shared with your patients can truly brighten and highlight their day. COVID-19 social isolation has been devastating, particularly with our older patients whose weekly event schedules often consist of doctor's appointments—that's it. Many remain otherwise essentially home alone. Taking the time to create and share a moment of cheer or levity makes a difference.
Energy burn and dietary balance. Exercise regularly. Early morning is the only moment that multiple commitments are not tugging at me. With a clear head and burning kcals during a workout, some of my best thoughts and ideas are formulated. Equally important is maintaining a healthy diet. With determination and resolve, it can be done and maintained (I shed an unnecessary 30 pounds!). Willpower and routine are the recipes for achievement.
Carve out time for loved ones. In our frenetic lives, it is critical to create time for your spouse, partner, or significant other. My wife, Julia, and I enjoy hiking, and every weekend we embark on a new or familiar trail around Connecticut to explore. Devoid of distractions other than the smell, sounds, and colors of nature and navigating the rock scrambles and descents ahead, these are special moments together. Connected. Peaceful. Rebonding. And, of course, even better when our children return home and join us in our outings.
Become a better listener. As Neha Sangwan, MD, our 2021 Annual Meeting keynote speaker, noted, there are five levels of listening. Recognition of how we listen (or do not, at times) can improve communications. Utmost attention and cuing into others' signals—patients, colleagues, family members—will improve relationships and elevate mutual respect for one another.
Honor a mentor and support a mentee. Our mentors guided us to our current positions. I take a moment annually to recognize them for their confidence and support. In turn, befriend a new mentee to help attain clinical excellence and leadership tract opportunities to continue the "circle of life!"
Join a new committee or section. Our power and direction are predicated on member engagement. Help build a better Academy for your interests and needs and make some new friends and colleagues along the way!
Learn more about ENT PAC. ENT PAC—the only political action committee solely dedicated to representing the interests of otolaryngologists in the U.S. Congress—is primarily focused on providing a voice for the specialty when Congress debates changes to federal health policies impacting our practices and patients. ENT PAC supports members of Congress and Congressional candidates who demonstrate tangible support on these issues, which in turn provides an additional pathway to educate Congress on the federal legislative priorities of the Academy. Questions? Email entpac@entnet.org.
Introduce yourself to a new legislator. Legislators who we have bonded with and who understand our issues can support us in times of need. Reach out and connect. Complaining only when an issue arises as an "unknown" constituent will not carry the power of a known, reliable citizen. As we defend our patients and practices, this relationship can be invaluable.
Thanks to our staffs. Our collective successes are only achieved with the assistance, perseverance, and support of our staff members. Please acknowledge and thank them for their actions—recognition and appreciation bolster their efforts and spirits in helping us to provide effective and timely patient care.
I hope that we all can reinforce and rekindle familial love and gratitude during these special holiday times, whether it be at the dining room table or huddled around a roasting fireplace. Happy holidays and best wishes for a successful 2022! Nurture our future: "I hear babies cry. I watch them grow. They'll learn much more. Than I'll ever know…What a wonderful world." ~ Louis Armstrong