Published:
December 1, 2021
---
Board of Governors: Empowering Physicians for a More Sustainable Future
I am honored to serve as the 2021-2022 Chair of the AAO-HNS Board of Governors (BOG).
---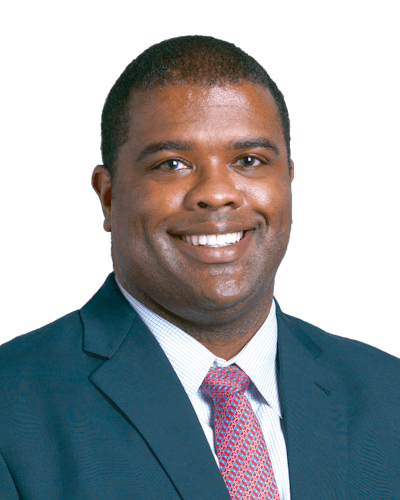 Troy D. Woodard, MD
Chair, BOG
---
I am honored to serve as the 2021-2022 Chair of the AAO-HNS Board of Governors (BOG). For those of you who are not familiar with the workings of the BOG, we are the grassroots member network within the AAO-HNS and are made up of representatives from local, state, regional, and national otolaryngology-head and neck surgery societies. The BOG serves as a liaison between you and the Board of Directors. 
We have several exciting initiatives for the upcoming year. First, our goal is to enhance communication among members with quarterly emails, ENT Connect posts, and social media updates that include information on BOG activities and programs as well as regional representative reports that discuss local legislation, coding and billing news, and other issues.
Our second initiative, an aspect of the BOG that I value the most, is the mentorship provided by our members. True mentors and sponsors share not only their knowledge, expertise, and experience but also empower their mentee to achieve their goals. Empowering aspiring physicians and young otolaryngologists allow us to lay the foundation for a more sustainable future in healthcare. To advance our cause of being more inclusive, the BOG will host networking events at the AAO-HNS/F 2022 Leadership Forum & BOG Spring Meeting and AAO-HNSF 2022 Annual Meeting & OTO Experience that will include medical students interested in otolaryngology, otolaryngology department chairs and residency directors, and Academy and BOG leadership. 
Finally, regardless of age, disability status, economic circumstance, ethnicity, gender, race, religion, sexual orientation, type of practice, and subspecialty, we want to make sure that everyone is represented and has a voice within our specialty. The BOG represents all AAO-HNS members. We look forward to partnering with the Diversity and Inclusion Committee, Section for Residents and Fellows-in-Training, Women in Otolaryngology Section, Young Physicians Section, and the newly formed Private Practice Study Group to ensure that we have diverse representation and engagement. 
As the BOG strives to bring excellence and inclusion to our specialty, I am excited for what the future of the BOG will bring for our current and future members.