---
AAO-HNSF 2021 Annual Meeting Guest Lecturers
Registration Opens June 21. Visit www.entannualmeeting.org for the latest information and updates to plan your Annual Meeting experience!
---
Listed in order of appearance
---
John Conley, MD Lecture on Medical Ethics
Sunday, October 3, 2:00 – 3:00 pm (PT)

Health Equity as the Bullseye of the Quadruple Aim: A Social and Moral Imperative
J. Nwando (Onyejekwe) Olayiwola, MD, MPH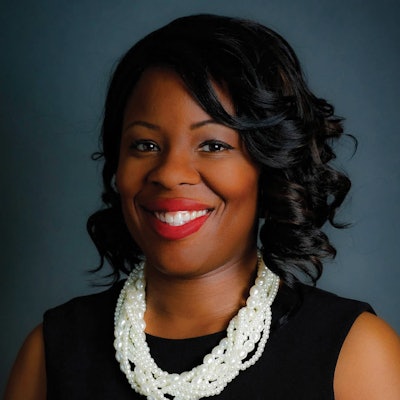 J. Nwando (Onyejekwe) Olayiwola, MD, is the chief health equity officer and senior vice president of Humana, Inc., and is an adjunct professor at The Ohio State University College of Medicine Department of Family and Community Medicine and The Ohio State University College of Public Health. She also serves as a family physician at the Heart of Ohio Community Health Center.
Throughout her career, Dr. Olayiwola has championed health equity. In her current role at Humana, she is responsible for setting a health equity agenda and strategy to promote health equity across the business. At Ohio State, she serves as a faculty advisor on anti-oppression, health disparities, and health equity research, programs, and policies. She is also the co-chair of the Ohio State Medical Center's Anti-Racism Action Plan Oversight Committee.
Dr. Olayiwola's expertise also encompasses COVID-19-related telehealth expansion, primary care operations, and improving the digital divide.
She received her bachelor's degree from Ohio State and her medical degree from Ohio State/Cleveland Clinic Foundation. She completed her residency in family medicine at Columbia University and New York Presbyterian Hospital. Dr. Olayiwola completed a Commonwealth Fund/Harvard University Fellowship in minority health policy at Harvard Medical School and received a master's degree in public health from the Harvard School of Public Health.
---
Eugene N. Myers, MD International Lecture on Head and Neck Cancer
Monday, October 4, 8:45 – 9:45 am (PT)

The Clinical-Research Continuum: From Perineural Spread to Moving Surface Receptors in Improving Patient Outcomes
Ben Panizza, MBBS, FRACS, MBA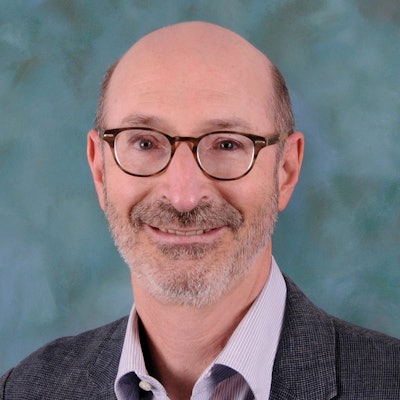 Ben Panizza, MBBS, is the director of otolaryngology-head and neck surgery at Princess Alexandra Hospital in Brisbane, Australia, and the chair of ENT Services for Metro South Health. He also is the director of the Queensland Head and Neck Cancer Centre, a research collaborative. As well, Dr. Panizza is a full professor of surgery in the Faculty of Medicine at the University of Queensland.
Dr. Panizza's research interests include head and neck cancers and skull base surgery. He is the lead investigator in a number of clinical trials, including a National Health and Medical Research Council grant-funded study on opportunities for treatment of incurable cancers. He has authored multiple research papers and textbook chapters, lectures internationally, and serves on the editorial boards of scientific journals.
Dr. Panizza established the Queensland Skull Base Unit at Princess Alexandria Hospital in 2006 and served as its co-director until 2017. He is the president of the Australian and New Zealand Skull Base Society.
Dr. Panizza graduated from the University of Queensland and completed his specialist qualifications in Queensland. He then completed a fellowship in head and neck/skull base surgery in London and another fellowship in otology/neurotology/skull base surgery in Italy.
---
H. Bryan Neel III, MD, PhD Distinguished Research Lecture
Monday, October 4, 2:30 – 3:30 pm (PT)

Idiopathic Subglottic Stenosis Arises at the Interface of Host and Pathogen
Alexander H. Gelbard, MD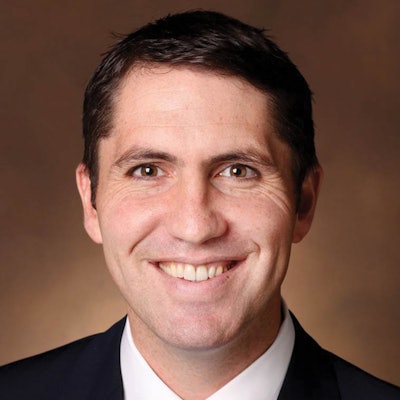 Alexander H. Gelbard, MD, is an associate professor of Otolaryngology-Head and Neck Surgery at Vanderbilt University in Nashville, Tennessee, where he serves as the codirector of the Vanderbilt Center for Complex Airway Reconstruction. He is also the managing director of the North American Airway Collaborative, a multi-institution consortium with 40 participating centers in the United States and Europe that works to exchange information about the treatment of airway disease.
Dr. Gelbard's research focuses on laryngeal and tracheal disease. He is a National Institutes of Health principal investigator studying the immunologic mechanisms underlying benign laryngeal and tracheal disease. He is also the principal investigator on a prospective multi-institutional study of idiopathic subglottic stenosis. In addition, Dr. Gelbard has authored numerous peer-reviewed articles and book chapters and lectures internationally on adult airway disease.
He received his bachelor's degree from Stanford University and earned his medical degree from Tulane School of Medicine. Dr. Gelbard completed an internship and his residency at the Baylor College of Medicine. He then completed a postdoctoral research fellowship in immunology at the MD Anderson Cancer Center as well as a clinical fellowship in laryngeal surgery at Vanderbilt School of Medicine.
---
Cotton-Fitton Endowed Lecture in Pediatric Otolaryngology
Tuesday, October 5, 8:45 – 9:45 am (PT)

What You See Depends on Where You Stand
Ellen M. Friedman, MD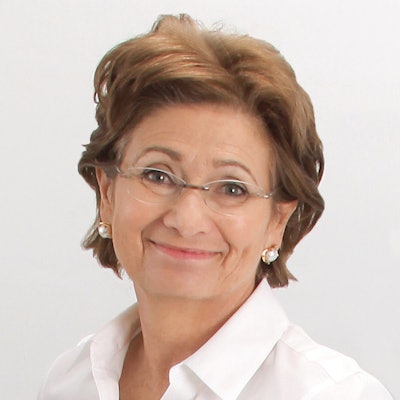 Ellen M. Friedman, MD, is the director for the Center for Professionalism in Medicine and a professor in the Bobby R. Alford Department of Otolaryngology at the Baylor College of Medicine in Houston, Texas.
Dr. Friedman's research interests include topics in pediatric otolaryngology as well as medical professionalism, education, and training. She has published more than 100 articles in peer-reviewed journals, is on the editorial boards of numerous journals, and produced a video on clinical medicine for The New England Journal of Medicine.
Prior to her current position, Dr. Freidman served as the chief of service at the Department of Pediatric Otolaryngology at Texas Children's Hospital, where she also served as president of the Medical Staff from 2011 to 2012. In addition, Dr. Friedman was the first woman to serve as the president of the American Society of Pediatric Otolaryngology and served as president for the American Broncho-Esophagological Association.
Dr. Friedman received her medical degree from the Albert Einstein College of Medicine and then competed an internship in surgery at Montefiore Medical Center. Thereafter, she completed an otolaryngology residency at Georgetown University School of Medicine and a pediatric otolaryngology fellowship at Boston Children's Hospital.
---
Howard P. House, MD Memorial Lecture for Advances in Otology
Tuesday, October 5, 2:30 – 3:30 pm (PT)

Transforming Health Through the Convergence of Technology, Information, and Life Sciences
Lloyd B. Minor, MD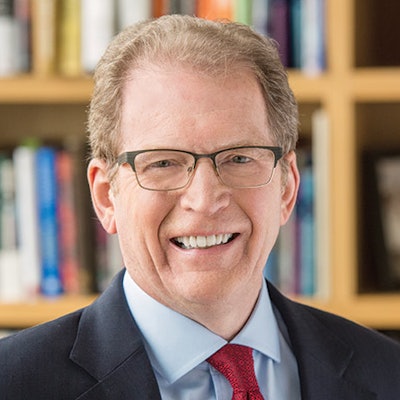 Lloyd B. Minor, MD, is the Carl and Elizabeth Naumann Dean of Stanford University School of Medicine. He also serves as a professor of otolaryngology-head and neck surgery and, by courtesy, professor of Bioengineering and of Neurobiology at Stanford.
Dr. Minor's research interests focus on balance and inner ear disorders. His work has identified adaptive mechanisms responsible for compensation to vestibular injury in a model system for studies of motor learning (the vestibulo-ocular reflex). He and his colleagues discovered superior canal dehiscence syndrome. In 1998 they published a description of the clinical manifestations of the syndrome and related its cause to an opening in the bone covering the superior canal. He developed a surgical procedure that corrects the problem and alleviates symptoms.
Prior to joining Stanford, Dr. Minor became provost of Johns Hopkins University in 2009 where he also served as chair of the Department of Otolaryngology–Head and Neck Surgery and otolaryngologist-in-chief at Johns Hopkins Hospital.
Dr. Minor received his bachelor's and medical degrees from Brown University. He completed a residency at Duke University Medical Center and a research fellowship at the University of Chicago. He then completed a clinical fellowship at The Otology Group and The EAR Foundation in Nashville, Tennessee.