---
125 Strong Campaign: Invest in a New Frontier of Research in Healthcare Disparities | Cultivating the Next Generation of Diverse Leaders
The 125 Strong Campaign is awaiting your individual contribution to the future of the specialty in support of diversity, equity, and inclusion (DEI) focus areas.
---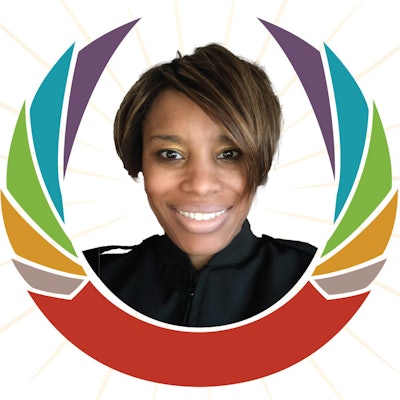 Angela M. Powell, MD, Chair, 125 Strong Campaign, Diversity, Equity
---
The 125 Strong Campaign is awaiting your individual contribution to the future of the specialty in support of diversity, equity, and inclusion (DEI) focus areas that draw the intellect toward discovering how social determinants of health (SoDH) adversely impact the patients we serve. Barriers to achieving health equity are largely tied to these social and demographic factors that include, socioeconomic status, health insurance status, and race/ethnicity of which each play a pivotal role by influencing outcomes, access, and adherence to treatment.
Disparities in health equity have been magnified during the COVID-19 pandemic, highlighting higher rates of comorbidities in certain populations that directly correlate with more severe clinical presentations, delays in accessing and seeking necessary medical care when infection is suspected, financial constraints reflective of the wealth gap in the United States, and general mistrust of the healthcare system, which have led to increased morbidity and mortality among underrepresented minority and marginalized patients. By supporting CORE grants researching healthcare disparities and SoDH in otolaryngology, together we will drive innovation that improves access to otolaryngic care for marginalized, underserved communities.
We are looking to advance beyond discussion to actions that can lead to real change through effective research, programs to increase exposure to otolaryngology through Annual Meeting and away rotation travel grants, complimentary passes to the Annual Meeting for local high school and college students, and affordable AAO-HNS membership.
Juxtaposed to our focus on inequities found in the provision of patient care and looking ahead, will the membership in attendance for the AAO-HNSF 2030 Annual Meeting & OTO Experience be as diverse as the populations that we serve globally today?
What if:
The travel grant that you helped to fund allowed a student currently underrepresented in medicine to complete an away rotation or present a research project during the Annual Meeting?
That research was particularly relevant to the community of origin into which the student intends to return after completing their residency training?
You could mentor and train the next student to be the first in their family to complete a residency program in otolaryngology because of a pipeline opportunity that was created through funded travel sponsored by the Academy?
Your name was listed in the rolls of donors choosing a path toward inclusive diversity and equity over the next two years?
Know that your pledge of support will make a difference in the lives of our patients and future otolaryngologists with diverse backgrounds!
As the Chair of this arm of the campaign and as a member of a community that is currently underrepresented in medicine being an African American woman, there is no better time than now—as I look at my practice in a rural community and the needs of this population with limited access to physicians and subspecialty medical care and I surf the news headlines—to use our collective will to give from our hearts in support of the specialty. There is a generation of diverse leaders waiting to be cultivated and a new frontier of research in healthcare disparities waiting to be written. We can only meet our goal of $750,000 toward DEI focus areas in the 125 Strong Campaign with a gift from each of us. Please join me and contribute today!