---
Celebrating Our Teams: The Inaugural WIO He for She Award
Launched by the United Nations in September 2014, the HeForShe movement is "an invitation for men and people of all genders to stand in solidarity with women to create a bold, visible, and united force for gender equality."
---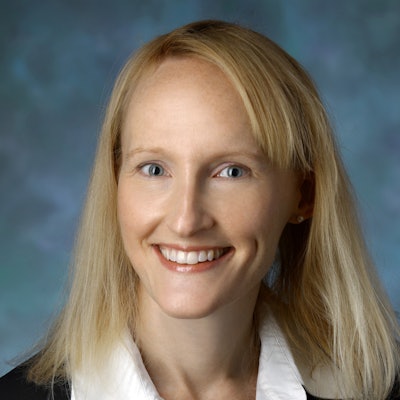 Jamie R. Litvack, MD, MS, WIO Chair
---
Launched by the United Nations in September 2014, the HeForShe movement is "an invitation for men and people of all genders to stand in solidarity with women to create a bold, visible, and united force for gender equality."1 Since its introduction, men from around the world—including heads of state, CEOs, and global luminaries—have pledged to specific, action-oriented goals to advance gender equality.
In celebration of our male colleagues who support and empower women otolaryngologists to achieve their professional goals, the AAO-HNS Women in Otolaryngology (WIO) Section is pleased to announce the call for nominations for the inaugural He for She Award. This award recognizes a male otolaryngologist who serves as a strong mentor, collaborator, and sponsor of women in otolaryngology. We appreciate and celebrate our male colleagues who openly support and empower women to achieve their professional goals. 
The recipient will have the opportunity to accept the award at the WIO meeting at the AAO-HNSF 2021 Annual Meeting & OTO Experience, October 3-6, in Los Angeles, California. Nominees are being sought from all practice types and career stages. Eligibility criteria include any male colleague who advocates for women in otolaryngology; demonstrates support, mentorship, and sponsorship of women otolaryngologists at all career stages; and is a member in good standing with the AAO-HNS. Please send the nominee's CV in addition to letter(s) of recommendation highlighting examples of the nominee's dedication to sponsoring, supporting, and/or mentoring women otolaryngologists to pgilbert@entnet.org. Nominations are being accepted through July 5. 
Reference
1. https://www.heforshe.org/en/movement. Accessed April 7, 2021. 
---