---
2016 PRESIDENTIAL CITATIONS John W. House, MD, on behalf of the Associates of the House Ear Institute and House Clinic
The House Ear Institute and House Clinic (HEI/HEC) are synonymous with the best in otology and neurotology clinical excellence, research, and education.
---
The Presidential Citations are given to individuals who have had a profound influence on the AAO-HNS/F president's life and otolaryngology. President Sujana S. Chandrasekhar, MD, has selected the following individuals for their outstanding contributions and dedication to the Academy and Foundation.
The House Ear Institute and House Clinic (HEI/HEC) are synonymous with the best in otology and neurotology clinical excellence, research, and education. The motto, "so that all may hear" translates to a generosity of spirit in sharing not just knowledge but reasoning, in order to spread outstanding ear care around the world. This citation is given to the Associates of the HEI/HEC to acknowledge their myriad contributions to advancement of otology and neurotology worldwide, and as a personal form of great gratitude from me to them for sharing their wisdom with me and for always supporting me in my career.
I met the HEI/HEC associates first when I interviewed there for a fellowship position. They were gracious and generous to a visiting resident, and once I got in, I was made to feel like a part of the team. The expectations were high, as were the rewards. The laughs were plentiful, even in such a serious place. John W. House, MD, joked with me about my facial reaction after meeting his beautiful, elegant wife, Barbara. He said, "You didn't think I could get someone like her, did you?" He introduced me to the best French dip sandwich at the train station; I introduced him to my "New Yawk" accent. Howard P. House, MD, told wonderful stories of what it really means to be a physician: being compassionate, taking care of the whole patient and his or her family, and maintaining a healthy sense of humor.
Ralph A. Nelson, MD, was the cool guy who came and went on a motorcycle or in a sports car. He had that je ne sais quoi of an ex-Navy man who shrugged off the fact that he had penned the world authority lab manual on temporal bone dissection.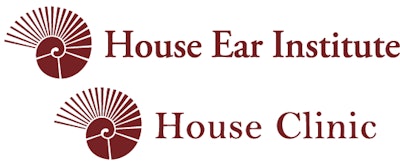 Back then, Derald E. Brackmannn, MD, was nearly double my age and had four times the energy, every single day. He could do four acoustic neuroma operations, throw in some chronic ears, tell some really funny jokes, and be ready to go home by 7 pm.
James L. Sheehy, MD, (Jim) played his big band music so loudly in the operating room that I could barely hear myself think, and had to shout around the microscope to the scrub nurse for instruments. He'd say, "Chandrasekhar, let me know if the music is too loud … and I'll turn it up!" At the end of a busy day, we'd go up to his office where he'd have a beer, I'd have a soda, and he would go over every single patient we saw that day in detail, no matter how late it was. William E. Hitselberger, MD, (Bill) cursed constantly—but only at himself—and took wonderful care of the patients and the fellows, letting us do as much neurosurgery as we were capable of.
Antonio A. De La Cruz, MD, took me under his wing. He and his patients from all over the world put up with my New York Spanish, and he allowed me to accompany the team on a surgical trip to Costa Rica that I will never forget. He always had a horde of visitors in the OR—so he would explain every step of every surgery in English, Spanish, French, Portuguese, and Italian. Thus I got to hear each explanation five times! I miss those three men so very much.
Jennifer Derebery, MD, embodied then, and embodies now, the idea that we can have it all. She is a brilliant physician, a to-the-point leader, a wonderful wife and mother, and effortlessly elegant. I remember how proud I felt when she broke the gender barrier as the first female president of the AAO-HNS/F.
The House Ear Associates adopted me as one of their own. I have never felt as comfortable and homey in any other professional setting.  Each one is generous with their knowledge. I never had to memorize anything, as every step and thought had reasoning behind it, which they shared openly. They believed in me, and still do, and I am eternally grateful to them for their friendship, their tutelage, and their guidance. It is an honor for me to be able to recognize them with this Presidential Citation.