---
Finding joy in what we do
This month, the Bulletin addresses health policy and the budget—two subjects that always bring a smile to physicians' faces.
---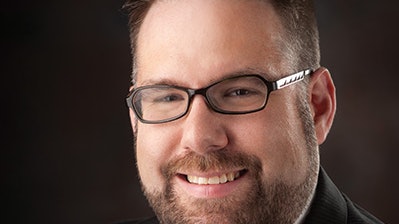 BOARD OF GOVERNORS
By Lawrence M. Simon, MD, Vice-chair, BOG Socioeconomic & Grassroots Committee
This month, the Bulletin addresses health policy and the budget—two subjects that always bring a smile to physicians' faces. No doubt, the ever-present consternation over coding, reimbursement, HIPAA, regulatory changes, and the myriad other obstacles that we face on a daily basis can sometimes make us wonder why we ever chose to do this for a living. Well, if you feel this way, you are not alone, as multiple articles on physician burnout now populate blogs, traditional media, and even medical journals.
In December 2015, the Mayo Clinic published an update to its 2011 study on physician burnout. The results are staggering: 54.4 percent of physicians report burnout; 44.5 percent report work/life imbalance; 39 percent feel symptoms of depression; and 7.2 percent report suicidal ideation. Clearly, a lot of us are struggling. Many physicians attribute this struggle to the increasing regulatory burden, and there is truth to this. For while it is unclear if we are working longer hours than our predecessors, we are clearly spending fewer hours caring for patients and more hours dealing with administrative tasks that do not bring any satisfaction.
Unfortunately, these regulations are likely not going anywhere soon. Therefore, we must reflect on how we can still find joy both in our practices and in our lives in general. This can be surprisingly easy. First, we ought to remember how wonderfully joyful it is to be a physician. Our occupation provides an intellectually stimulating environment with opportunities for lifelong learning. Additionally, even with changes in reimbursement, we remain among the highest paid professionals in the country. Lastly, almost everyone that we come across on a daily basis will be better off for having interacted with us. Think about that—almost everyone we see every day will be better because they saw us! How many other people can say that about their jobs?
After finding joy in our practices, it is then time to find joy outside of our practices. To accomplish this, we must each learn what is important to us, and then work to involve ourselves in such endeavors. We all need something outside of our practice to bring us additional fulfillment—to remind us that we are part of something bigger. It could be anything from coaching the soccer team, to playing golf, to volunteering in a soup kitchen. For me, these things have been volunteering for the Academy and helping my wife run our Animal Rescue Foundation. The point is for each of us to learn what makes us happy—what brings us joy—and do it for ourselves.
In conclusion, increasing regulatory burdens provoke frustrations that run deeply in all of us. However, they can also unify us, and while reading this issue of the Bulletin, I hope that we can all remember two things. First, our profession remains pretty great. Second, there is life to be lived outside of our medical practices. If we can remember these two things, regardless what comes our way, we will continue to find joy.