---
AAO-HNS Members May be Eligible for FACE
AAO-HNS Member Gregory W. Randolph, MD, FACE, who has worked closely with the AACE for many years presenting at their meetings and serving in leadership positions, has been dedicated to establishing otolaryngologist—head and neck surgeon eligibility for the FACE designation. He and fellow Academy supporters named here are pleased to extend the following information to you in concert with ACE and AACE colleagues. The Fellow of the AmericanCollege of Endocrinology (FACE) designation is achievable by otolaryngologist-head and neck surgeons who provide a high standard of excellence, achievement, and quality of patient care given to their patients with endocrine disorders. Physicians eligible to receive this honor must be members in good standing of the American Association of Clinical Endocrinologists (AACE) for at least three years. As such, otolaryngologist-head and neck surgeons seeking FACE distinction should apply for AACE membership if they meet certain criteria, such as 50 percent or more of their practice being dedicated to thyroid and parathyroid disorders. FACE recipients are honored with induction into the College at the ACE Convocation, which takes place during the AACE Annual Meeting. Fellows can then use the FACE post-nominal title to denote the honor. AACE is eager to engage the otolaryngologist-head and neck surgeon community, which already has a great history of collaboration. In fact, Dr. Randolph has earned the FACE credential for his contribution to the management and treatment of thyroid cancer. He is also currently chair of the AACE Endocrine Surgery Committee and AHNS Endocrine Surgery Committee and a former AAO-HNSF International Coordinator and Endocrine Surgery Committee Chair. With this experience, he will welcome your interest. He has found that many AACE members focus on diseases of the thyroid and parathyroid glands and work well in partnership with head and neck surgeons.  AACE and ACE Jeffrey I. Mechanick, MD, FACP, FACE, FACN, ECNU; president, AACE Daniel Einhorn, MD, FACP, FACE; President, ACE R. Mack Harrell, MD, FACP, FACE, ECNU; president-elect, AACE Jeffrey R. Garber, MD, FACP, FACE; immediate past president, ACE AAO-HNS/F Richard W. Waguespack, MD; president James L. Netterville, MD; immediate past president AAO-HNS Endocrine Surgery Committee Ralph P. Tufano, MD Lisa A. Orloff, MD David L. Steward, MD Brendan C. Stack Jr., MD, FACE David J. Terris, MD Mark L. Urken, MD
---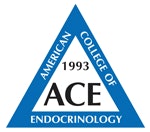 AAO-HNS Member Gregory W. Randolph, MD, FACE, who has worked closely with the AACE for many years presenting at their meetings and serving in leadership positions, has been dedicated to establishing otolaryngologist—head and neck surgeon eligibility for the FACE designation. He and fellow Academy supporters named here are pleased to extend the following information to you in concert with ACE and AACE colleagues.
The Fellow of the AmericanCollege of Endocrinology (FACE) designation is achievable by otolaryngologist-head and neck surgeons who provide a high standard of excellence, achievement, and quality of patient care given to their patients with endocrine disorders.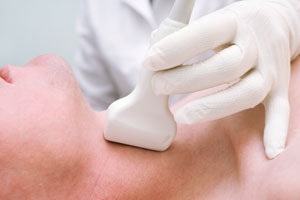 Physicians eligible to receive this honor must be members in good standing of the American Association of Clinical Endocrinologists (AACE) for at least three years. As such, otolaryngologist-head and neck surgeons seeking FACE distinction should apply for AACE membership if they meet certain criteria, such as 50 percent or more of their practice being dedicated to thyroid and parathyroid disorders. FACE recipients are honored with induction into the College at the ACE Convocation, which takes place during the AACE Annual Meeting. Fellows can then use the FACE post-nominal title to denote the honor.
AACE is eager to engage the otolaryngologist-head and neck surgeon community, which already has a great history of collaboration. In fact, Dr. Randolph has earned the FACE credential for his contribution to the management and treatment of thyroid cancer. He is also currently chair of the AACE Endocrine Surgery Committee and AHNS Endocrine Surgery Committee and a former AAO-HNSF International Coordinator and Endocrine Surgery Committee Chair. With this experience, he will welcome your interest. He has found that many AACE members focus on diseases of the thyroid and parathyroid glands and work well in partnership with head and neck surgeons.
 AACE and ACE
Jeffrey I. Mechanick, MD, FACP, FACE, FACN, ECNU; president, AACE
Daniel Einhorn, MD, FACP, FACE; President, ACE
R. Mack Harrell, MD, FACP, FACE, ECNU; president-elect, AACE
Jeffrey R. Garber, MD, FACP, FACE; immediate past president, ACE
AAO-HNS/F
Richard W. Waguespack, MD; president
James L. Netterville, MD; immediate past president
AAO-HNS Endocrine Surgery Committee
Ralph P. Tufano, MD
Lisa A. Orloff, MD
David L. Steward, MD
Brendan C. Stack Jr., MD, FACE
David J. Terris, MD
Mark L. Urken, MD