Published:
August 2, 2021
---
World Sinus Health Awareness Day: September 29
The AAO-HNS is excited to be sponsoring the inaugural "World Sinus Health Awareness Day" in collaboration with founding corporate sponsor Intersect ENT, Inc., on September 29, 2021.
---
James C. Denneny III, MD
AAO-HNS/F Executive Vice President and CEO
---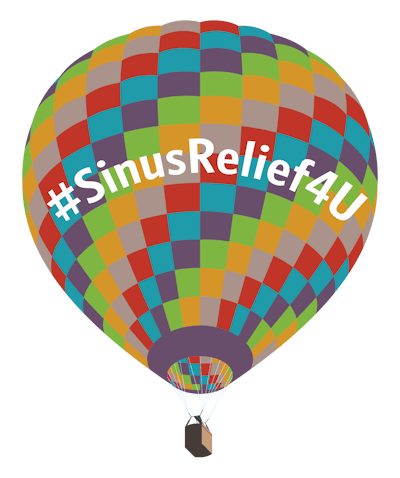 As we move through the worst of the COVID-19 pandemic, the AAO-HNS believes it is critical for patients around the world to be able to differentiate the nasal and sinus symptoms encountered related to COVID-19 from those experienced by patients with chronic rhinitis and rhinosinusitis. Patients who contracted the coronavirus frequently reported taste and smell disorders, nasal obstruction, nasal drainage, and congestion that were often difficult to separate from preexisting underlying nasal and sinus disorders. During the height of the pandemic, many patients were reticent to seek or unable to get the care for this constellation of symptoms and receive an accurate diagnosis that could have led to relief and improved their quality of life.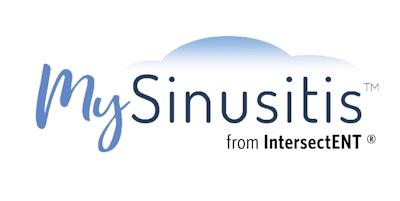 To that end, the AAO-HNS is excited to be sponsoring the inaugural "World Sinus Health Awareness Day" in collaboration with founding corporate sponsor Intersect ENT, Inc., on September 29, 2021. This project is designed to inform and educate patients around the world about the causes of their nasal and sinus symptoms as well as how they can improve these and when they should seek additional specialized care. This patient-facing campaign will take advantage of an advanced multimedia strategy utilizing established and novel media outlets, along with social media and our extensive physician network that includes our Board of Governors, 77 international corresponding societies, and our administrator colleagues at ASCENT. Intersect ENT's extensive network will afford us an additional invaluable resource throughout the campaign. We will take advantage of the expertise residing in the Rhinology and Paranasal Sinus, Rhinology and Allergy Education, Media and Public Relations, and Allergy and Immunology Committees to help produce messaging that will enable sinus suffers around the world to better understand their condition.  
The wide variation in information and recommendations during the pandemic, often highly influenced by political overtones both within the United States and throughout the world, have left patients skeptical of advice and searching for a trusted source that they can count on. One of the major goals of our inaugural patient education campaign associated with "World Sinus Health Awareness Day" will be to delineate chronic rhinosinusitis (CRS) and rhinitis from COVID-19-related symptoms. We will focus on differentiating the symptoms of each based on data-driven information in patient friendly terminology. One of the most valuable contributions will be the resource references provided for patients that they can use to help decide when they can manage themselves effectively and when they might benefit from additional evaluation and subsequent treatment that currently may not be accessible to them. It will also be important to differentiate evidence-informed treatment for CRS and chronic rhinitis from that of COVID-19-related difficulties and illuminate the patient population as to what are reasonable expectations for relief of their symptoms.

We created ENThealth.org, our patient education website, nearly three years ago with just this kind of grassroots effort in mind, and the "World Sinus Health Awareness Day" celebration will help spotlight the already successful website and allow patients from around the world to access information related to CRS and rhinitis, as well as other common otolaryngology diseases. The upgrades of this campaign that will allow us to make to the website, as a whole, will be beneficial to more than just rhinologic patients. The media contacts in addition to the social media aspect will allow us to distribute scientific webinars and videos, as well as patient experiences with CRS and rhinitis, not only in September but also on a year-round basis, which will directly support our mission of improving care for patients within our field.
Look for more information and materials in the coming month on www.entnet.org and in the September Bulletin.