Published:
August 2, 2021
---
Service and Leadership Awards
A special thank you to the membership for all the nominations received for the 2021 AAO-HNS/F service and leadership awards.
---
Acknowledging the work and dedication of your peers in this way sheds light on the strength of the specialty through the work of one that impacts the lives of many. For more information about AAO-HNS/F awards and lectureships, go to www.entnet.org/about-us/awards-lectures/.
---
Distinguished Award for Humanitarian Service
The Distinguished Award for Humanitarian Service is awarded to a member who is widely recognized for a consistent, stable character distinguished by honesty, zeal for truth, integrity, love and devotion to humanity, and a self-giving spirit.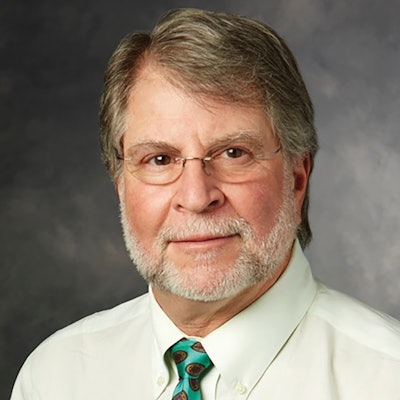 This year's awardee is Peter J. Koltai, MD, who has made lifetime contributions to global health. He is a professor emeritus of otolaryngology-head and neck surgery (pediatrics) at the Stanford University Medical Center and is a senior fellow in Stanford's Center for Innovation in Global Health.
Dr. Koltai is committed to advancing otolaryngology and patient care internationally and, specifically, has been instrumental in increasing access to otolaryngological care in Zimbabwe. He has traveled to Zimbabwe extensively to assist with surgeries and share his knowledge with local otolaryngologists. While in Zimbabwe, he has arranged and participated in "ear camp" clinics in rural areas to address hearing needs for those who could not travel for care.
Dr. Koltai worked with a local otolaryngologist to establish the pediatric clinic at Harare Children's Hospital in 2017. It was the first clinic of its type in Zimbabwe and only the second in Africa. A year later, Dr. Koltai worked with local colleagues to launch the Paediatric ENT Association of Africa.
To support the next generation of otolaryngologists in Zimbabwe, Dr. Koltai has hosted numerous University of Zimbabwe otolaryngology trainees at Stanford University. His leadership and service has also inspired many Stanford otolaryngology residents, fellows, and faculty to volunteer their own time and talents in Zimbabwe.
Dr. Koltai served as Chair of the AAO-HNSF International Otolaryngology Committee from 2009 to 2011.
---
Jerome C. Goldstein, MD Public Service Award
The Jerome C. Goldstein, MD Public Service Award recognizes members for commitment and achievement in service, either to the public or to other organizations within the United States, when such service promises to improve patient welfare.
This year's awardee is Sally Shott, MD, whose leadership, unwavering curiosity, and devotion to improve the lives and care of children with Down syndrome define her academic excellence. Dr. Shott, a pediatric otolaryngologist at Cincinnati Children's Hospital and a professor in both the Department of Pediatrics and Department of Otolaryngology-Head and Neck Surgery at the University of Cincinnati College of Medicine, has been in practice for more than 30 years and has worked tirelessly to serve young patients and their families.
Dr. Shott is dedicated to improving the lives and care of patients with Down syndrome. She served on the Board of the Down Syndrome Association of Greater Cincinnati and worked with the Ohio Department of Health to develop educational material for all pediatricians regarding the medical needs of children with Down syndrome. As well, she serves on the National Down Syndrome Congress Professional Advisory Committee.
Her research has focused on providing improved and optimal medical and surgical care for children with Down syndrome. Her hearing and sleep findings informed the otolaryngology recommendation for the 2009 Medical Guidelines for Individuals with Down Syndrome, published by the American Academy of Pediatrics.
She has published more than 30 articles and book chapters on the care of children with Down syndrome as well as numerous articles on the impact of sleep surgery on children with Down syndrome who have persistent obstructive sleep apnea.
---
Holt Leadership Award
The Holt Leadership Award is presented to a resident or fellow-in-training who best exemplifies the attributes of a young leader: honesty, integrity, fairness, advocacy, and enthusiasm.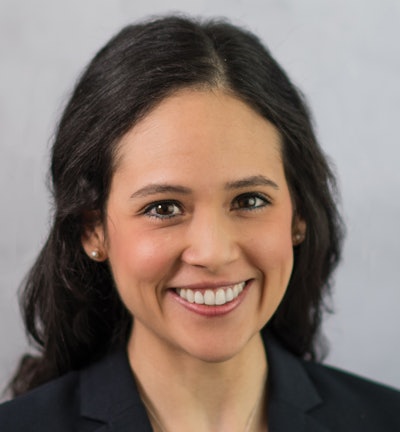 This year's awardee is Carla V. Valenzuela, MD, MSCI, who is a superb role model for junior residents and medical students. She is the chief resident in otolaryngology-head and neck surgery at Washington University School of Medicine (WUSM) in St. Louis, Missouri.
Dr. Valenzuela has been an active member of the Section for Residents and Fellows-in-Training (SRF) where she has served various leadership positions, including Chair, SRF Representative to the Board of Governors (BOG) Legislative Affairs Committee, and SRF Representative to the BOG Governance and Society Engagement Committee.
She also is involved in the Academy at large and is a member of the AAO-HNSF Leadership Development and Mentorship Committee. Dr. Valenzuela served on the Guideline Development Group for the Clinical Practice Guideline: Ménière's Disease. She was a four-time recipient of the AAO-HNSF Resident Leadership Grant.
Dr. Valenzuela is committed to mentoring junior resident physicians and medical students. She served as a lecturer for PGY-2 residents and was a resident instructor for medical students. She also works to create opportunities for networking among residents and served as the WUSM Department of Otolaryngology-Head and Neck Surgery residency social chair.
As well, Dr. Valenzuela is a dedicated researcher with nearly 20 peer-reviewed publications, five poster presentations, and three oral presentations at national conferences. As an attestation to her scholarly talents, she was awarded an AAO-HNSF CORE Resident Research Grant.
---
Nikhil J. Bhatt, MD International Humanitarian Award
The Nikhil J. Bhatt, MD International Humanitarian Award honors a non-U.S. otolaryngologist-head and neck surgeon who has selflessly treated persons for whom access to care would have been financially or physically prohibitive.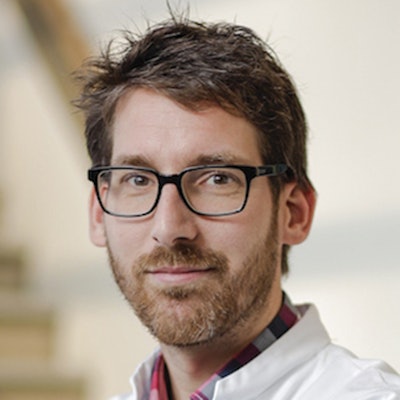 This year's awardee is Niels van Heerbeek, MD, PhD, who has contributed significantly to otolaryngology in Tanzania. Dr. van Heerbeek is the owner and surgeon at Enface Clinique and De Neuscorrectiespecialist as well as an otolaryngologist-head and neck surgeon at Radboud University Medical Centre in Nijmegen, the Netherlands. He is also the founder and chair of AfriKNO Foundation, which supports otolaryngology training and care in Tanzania.
Dr. van Heerbeek approaches his humanitarian work with a long-term vision. For nearly 10 years, he has served in the Otolaryngology Department at the Kilimanjaro Christian Medical Center (KCMC) in Tanzania, where he teaches medical students and otolaryngology residents.
Dr. van Heerbeek helped reestablish the otolaryngology residency training program there since only a few otolaryngologist-head and neck surgeons practiced in Tanzania at that time. This residency program has led to a number of new otolaryngologists working in the country.
In addition to providing hands-on training at the medical center and supporting future otolaryngologists in Tanzania, he works through the AfriKNO Foundation to provide donations of equipment and funds for the facilities at KCMC.
Dr. van Heerbeek also developed a course for non-otolaryngologists who work in smaller regional hospitals in Tanzania. The course covers management of common ENT problems as well as what to do for more complex problems.
---
Nikhil J. Bhatt, MD International Public Service Award
The Nikhil J. Bhatt, MD International Public Service Award honors a non-U.S. otolaryngology-head and neck surgeon whose achievements have advanced the specialty.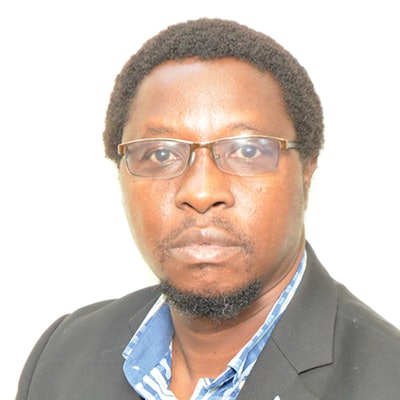 This year's awardee is Wakisa Mulwafu, MD, PhD, who has contributed to otolaryngology in Eastern and Central Africa and made scientific contributions to delivering healthcare in resource-restrained settings. Dr. Mulwafu is an associate professor of otolaryngology at the College of Medicine, University of Malawi. He also is an executive member of the College of Surgeons of East, Central and Southern Africa (COSECSA), where he also serves as the chair of the Finance and General Purpose Committee.
When faced with being the only otolaryngologist in Malawi, Dr. Mulwafu worked tirelessly to expand otolaryngology access in his home country of 18 million people. He partnered with the Malawi government to develop a policy for otolaryngology services and instituted an otolaryngology training and certification program for clinical officers. His model can be employed in other low-resource settings.
Dr. Mulwafu spearheaded having the specialty of otolaryngology-head and neck surgery included in COSECSA, allowing many smaller clinics that ordinarily would not have the capacity to offer ENT specialist training to do so.
Ever the scientist, Dr. Mulwafu applied a scientific approach to solving this problem within the healthcare system of Malawi. His academic work, as well, is driven by his desire to use research to improve services for people in Malawi and other low-resource countries. Through his work, he has contributed to the specialty at home and abroad while underscoring his commitment to public health to improve the lives of millions of people.